Discussion Starter
·
#1
·
I called Capt Dom that he had to fight tuna on this trip as I was the only fisherman among four and I needed his help.
My son, Steve joined the trip this time. He didn't like fishing at all when he was a child as I pushed too much to go fishing even before he was three years old.
I was a little surprised he said he would join me for fishing this time.
We left dock around 4:00 am and we went to Southwest Corner of Stellwagen Bank first. It looke the whole surface was covered with sand eels, and we saw many fish on surface chasing baits.
But they turned out to be big stripers in 25 - 35 lbs range. Many tuna fishermen complain about too many striped bass there and they regard them as nuisance. @(
While approaching to Provincetown at the tip of Cape Cod, we saw some feeding tuna on the surface. Chase was on. They didn't stay on top long and they disappeared quickly when we approached within casting range. While looking for any surface activities, several tuna appreared on top within casting range. I casted Shibuki and Dom used 3 0z Tatoo Seadog lure, but tuna ignored my lure and took Dom's Seadog. I knew immediately the tuna is a nice one as it took some line. As it was the first tuna and we didn't want to lose the fish, Dom and myself fought as a tag team.
After fighting 20 minutes the fish came up to the surface and Dom harpooned the fish. 8* He lost 200 pus lbs tuna last week as gaff got broken and he didn't want to take chance anymore.
The fork length was 64", probably about 160 lbs, but the fish fought very hard for its size.
It was only 6:50 am in the morning when we got the fish.
I asked Dom to go whale watching as two of them never see whales on the water before. When we were passing by Race toward Peaked Hill Bar, we saw many tuna popping up here and there.
Roger called us that he was fighting a nice tuna on Shibuki nearby.
He came to us by 7:30 am and told he released a 68.5" bluefin and was heading home for breakfast.
We saw the Black Rose fighting a nice tuna ( they landed 68" after fighting 40 minutes). It turned out to be one of the best days so far this year. Tuna were everywhere though it was not easy to hook them on poppers. Dom had anther nice hit on his yellow Ronzi.
We decided to quit by noon and headed to Green Harbor. On the way to the dock, we still saw some surface activities of tuna way inside of Bay. Another good day popping in Cape Cod.
OTI Tuna Sniper 60 -80 lbs and Saragosa 18000F were used to land the fish.
Dom fighting tuna.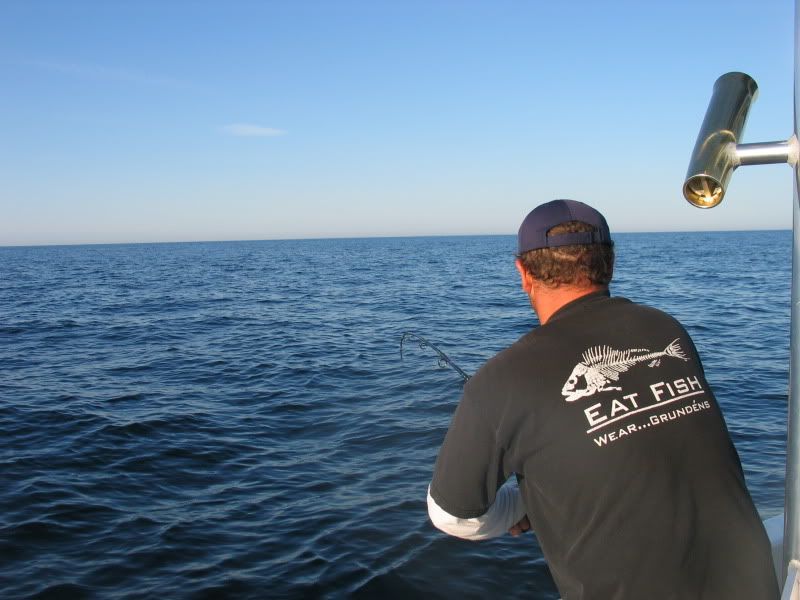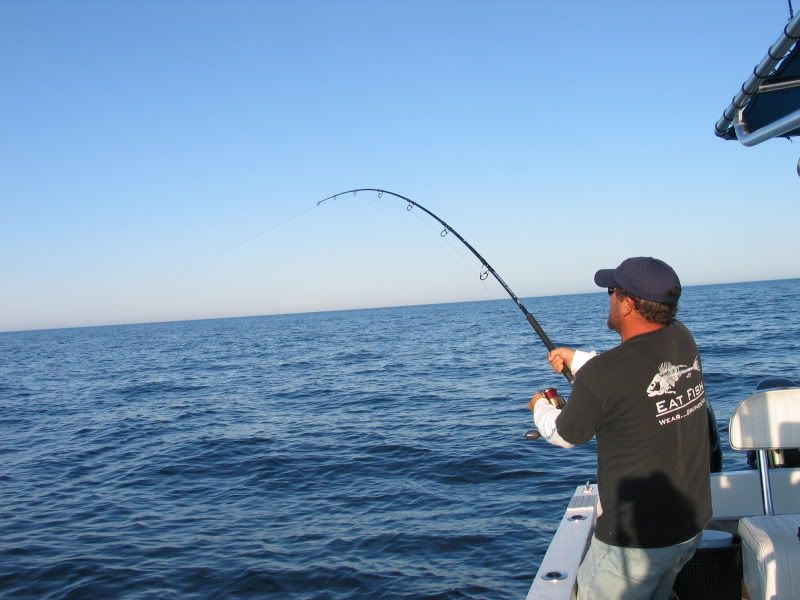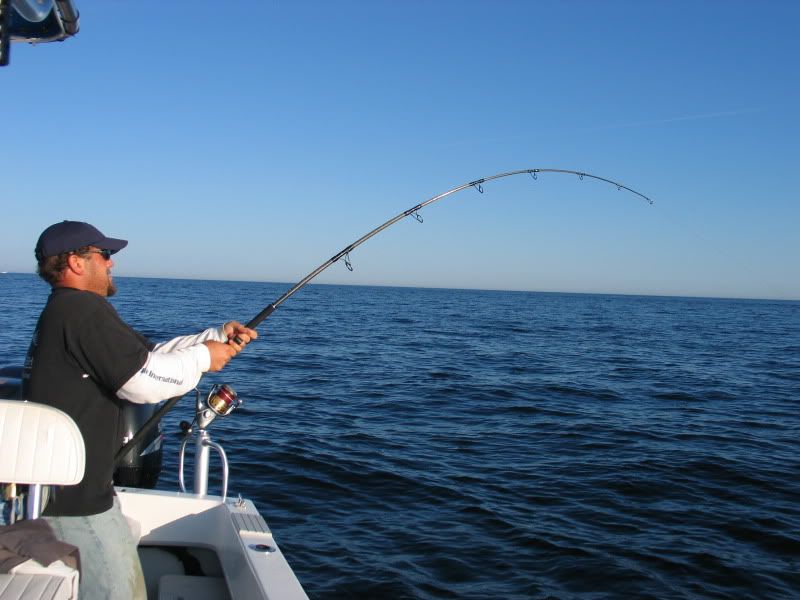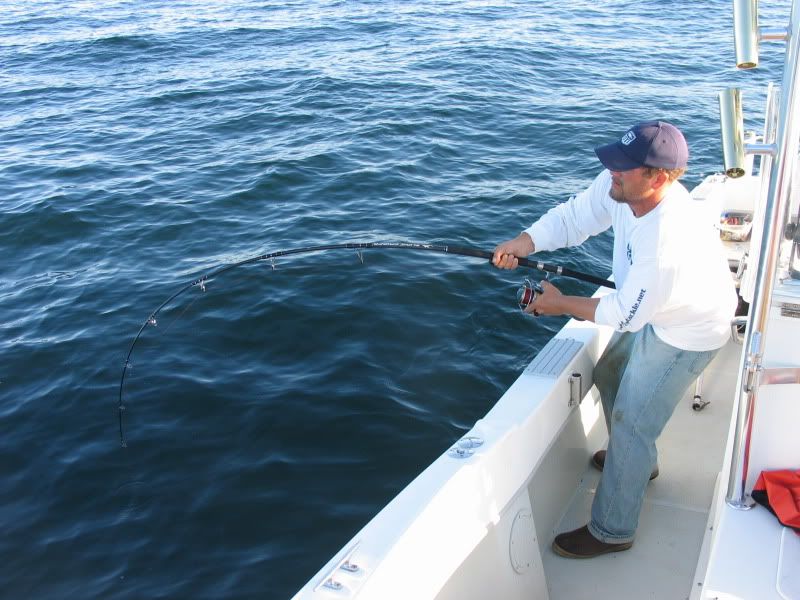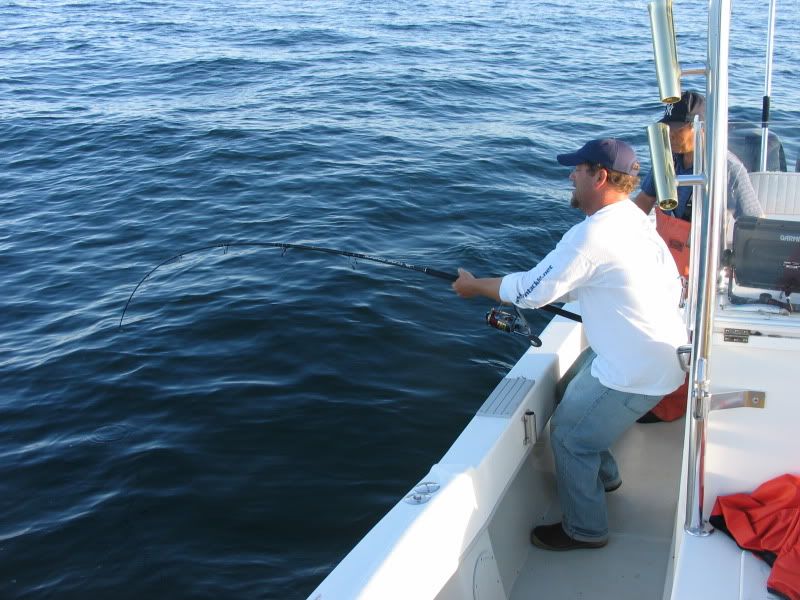 I helped Dom.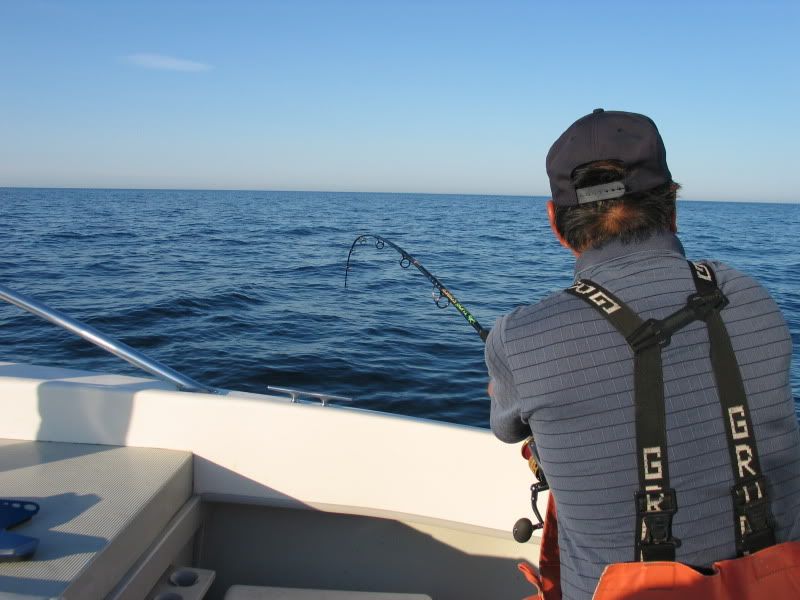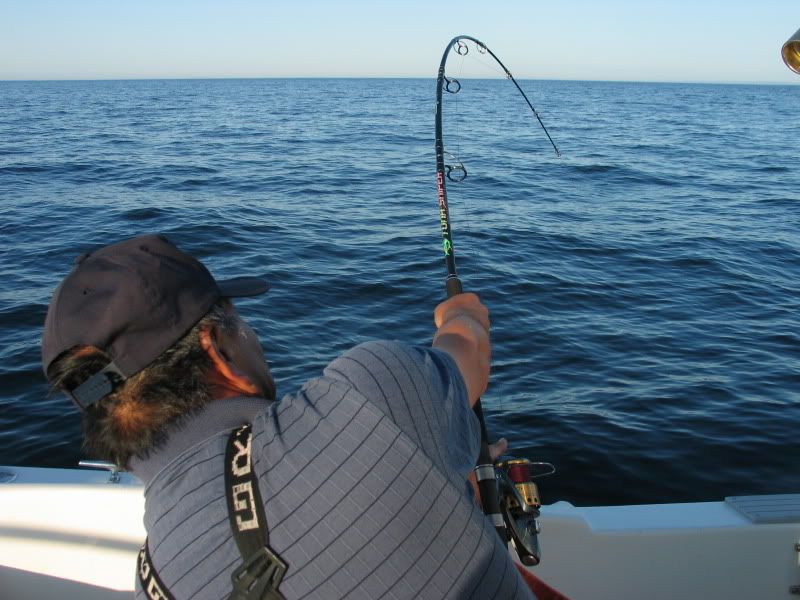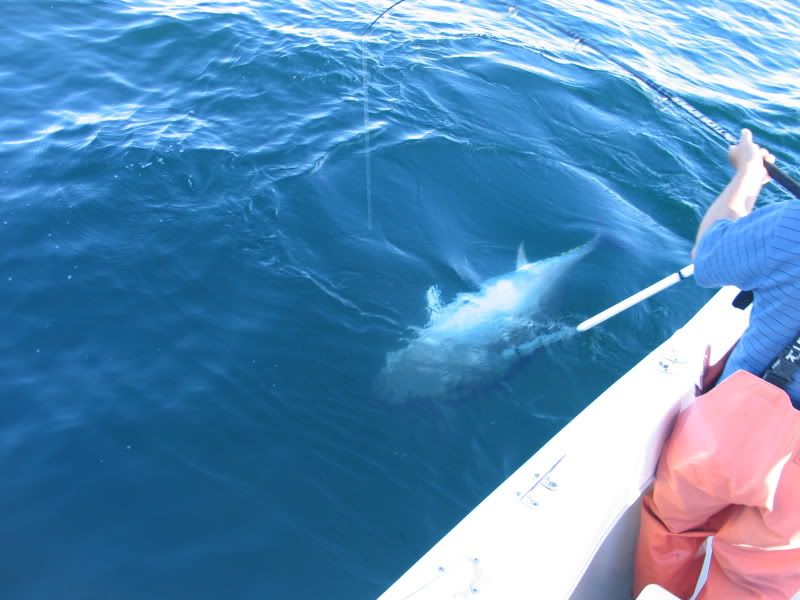 Seadog lure inside of tuna mouth.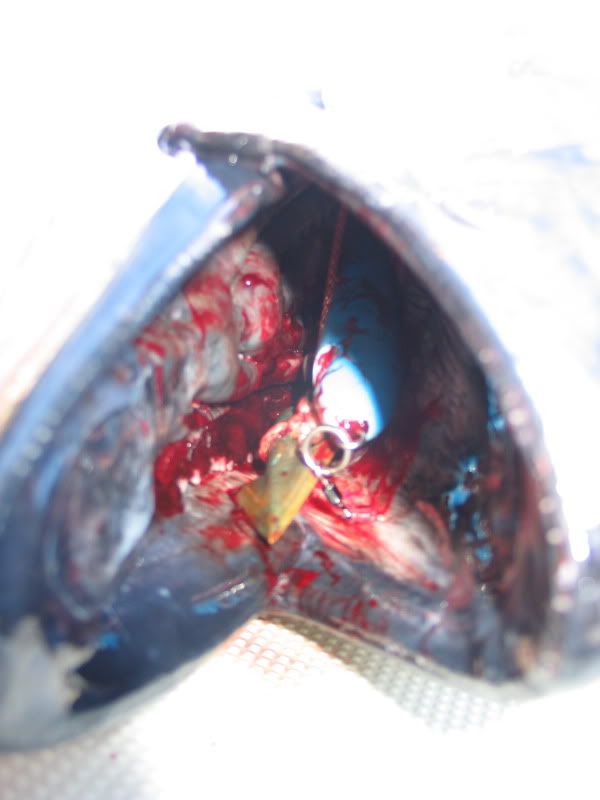 Roger's special wind-on leader and my noname knot was used.
We are going to dicuss with Roger's special wind-on in depth.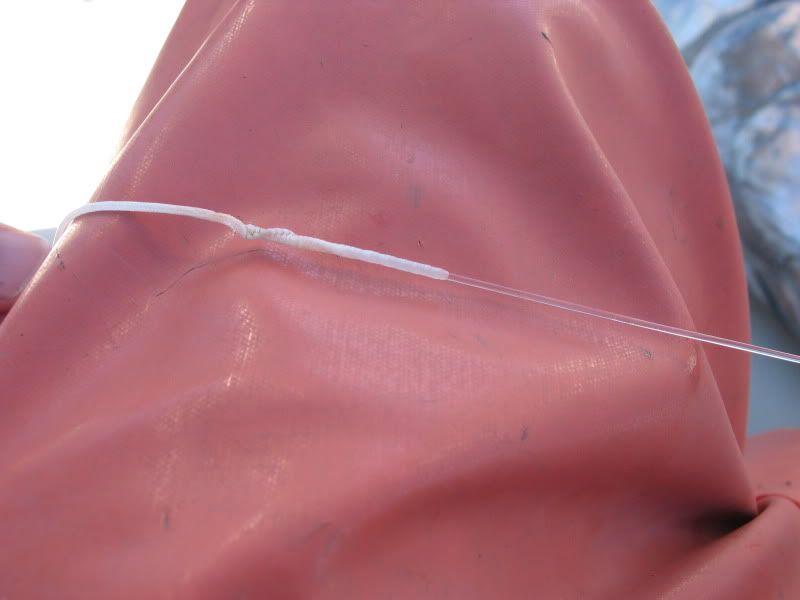 http://i2.photobucket.com/albums/y2/ksong/tunaCapeCod07-06-09035.jpg
http://i2.photobucket.com/albums/y2/ksong/tunaCapeCod07-06-09043.jpg