Discussion Starter
·
#1
·
Hello everyone, I hope you find this useful.
On Wednesday we caught some small Tuna's at Oregon Inlet, which was great. I cut the throat latch on all of them to bleed them out, so the handling started right at the time of landing, while the heart still beats involuntarily.
My issue was that I was not supposed to be home until sometime on Friday or Saturday, so I needed to pack a tuna that would stay good until I could get home and vac pack it.
I decided just to trunk one. This entails cutting off the tail. You also cut the head off. If you cut around the anus, when you pull off the head, the guts come right along with it.
This is the standard commercial way of prepping fish for market. Then I packed the tuna belly down in a cooler, so it would drain.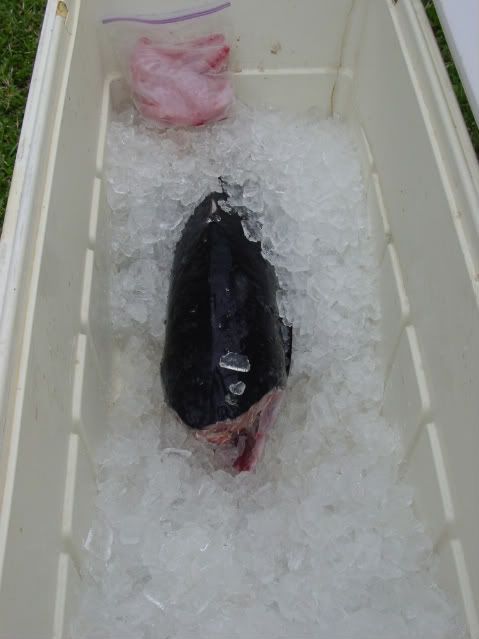 By leaving the skin on, the Tuna meat keeps it's protective coating. Air is the enemy of Tuna meat and the meat is like a sponge. The last thing I wanted was bags of bloody steaks soaking in melted chlorine ice water.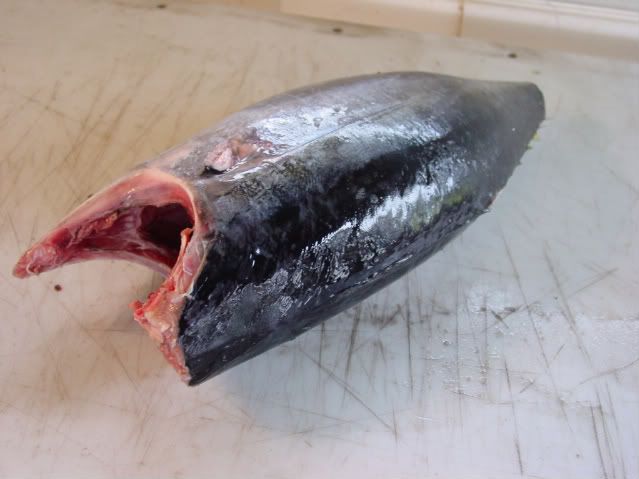 Instead of waterlogged red meat, I still had great looking pink meat when I dressed it out.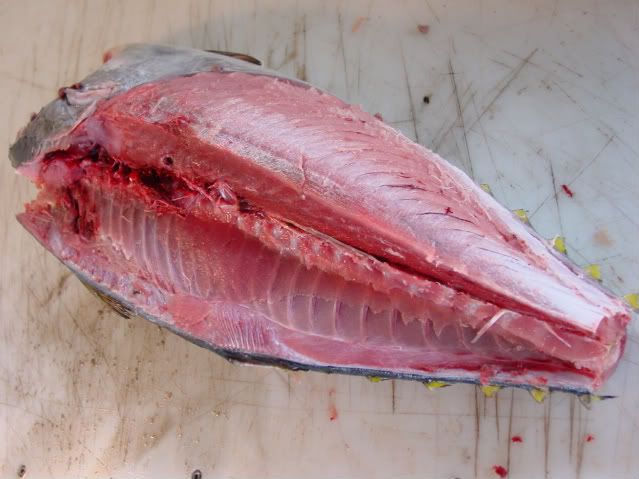 When your done, this is all thats left.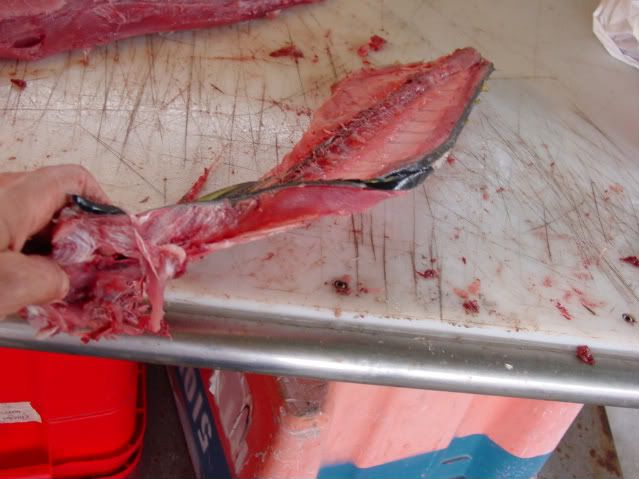 So the next time someone asks if you want you fish cleaned, after a long range trip or a big tuna killing, tell them yes. Trunk it!!! The skin comes off easier and you get a higher yield. This will work well on your mahi's also.