Discussion Starter
·
#1
·
Trip to Panama Sportfishing Lodge 5/11 to 5/16 , I copied this report from another forum --- Spent the good part of last week down in Panama fishing with the guys of the Panama Sportfishing Lodge in Boca Chica, Panama with my two brothers Brian and Chas and my father Chuck. To start it off the accommodations were perfect, the service was awesome, and the food was top notch. On top of all this it seemed that we lucked out as we were the only group staying at the time so we got to have two captains on our boat instead of 1 captain and a mate. We had the privilege of having captain's Macho and Sergio who seemed to know everything about everything regarding fishing the area. We feel we know alot about fishing as we fish for tuna and shark up here in the northeast, but these guys just blew us away with their knowledge and they were very helpful in explaining things to us and helping us perfect techniques and rig live baits. They saw things in the water and on the sonar that we had no idea were there.
The first day we headed out to the island of montuosa to get bait. We were quickly able to get bait and headed off to hannibal bank to drag some live bait for tuna and marlin. When we got there one or two porpoises seemed to ruin every bait we had so capt's macho and sergio decided to kill the live bait idea and we headed to punta hermosa to try our luck with poppers on the tuna that macho felt would be there. When we got there we were able to find tuna chasing bait and convince 4 of them to bite on poppers and one to bite a shimano butterfly jig. Action was awesome and the stellas made quick work of tuna in the 40-60 lb class range. Spent the rest of the afternoon on this action and then picking up some bait for the following day. In all for the day we managed to land 5 tuna and lost two as well on the poppers that could have as easily ended up in the boat. The slightest lack of tension is enough for them to spit the popper right back to where it came from.
Day 2 was Marlin day and we spent the entire day out at the island of ladrones chasing black marlin. Bait was easy to come by intially but then more difficult as the day went on. First Marlin came about 10:00 and the second around 11:30 and both fought well and were released at the side of the boat with no harm done. Fight lasted about 20 minutes on each fish with the first being about 400 lb's and the second seeming to be a it larger maybe around 450. Had another marlin take a dead bait but just momentarily as it did not seem to want to take in a bait that had been dragged around for the last two hours. In all for the day we landed 2 nice Black Marlin.
Day 3 brought another day at Ladrones as we wanted to try to land 2 more Marlin for our brother Chas and dad Chuck. We managed to land another 350-400 lb Black Marlin with the help of Sergio playing with the bait to entice the fish into biting.You could see the fish come check out the bait then swim away then turn and attack the bait as Sergio was playing with it. This fish had much more fight then the other two marlin and with the 90 degree heat and sun for the day it made the job of reelin in the fish that much more difficult. But after 40 minutes the fish was brought boat side and released to finish our trip with the 3 Marlin's landed and 3 released to live to fight another day. After this fish the bite tended to shut down for the marlin as we didn't get anymore hits for three hours. We managed to pick up a nice little wahoo trolling for more bait and then packed it in to head inshore to try for some rooster's. Managed to pick up 2 jack crevalle's there were nice in size and one rooster that pulled the circle hook out right at the surface as it was to be photographed. But it fought well and was about 30 lb's. This completed our trip down in panama.
We spent the next day just relaxing by the pool and taking in the good service and scenery before travel home to connecticut. The trip was awesome and we will certaintly be back there again next year to fight the fish of panama.
Also have some Marlin video I will try to get up ASAP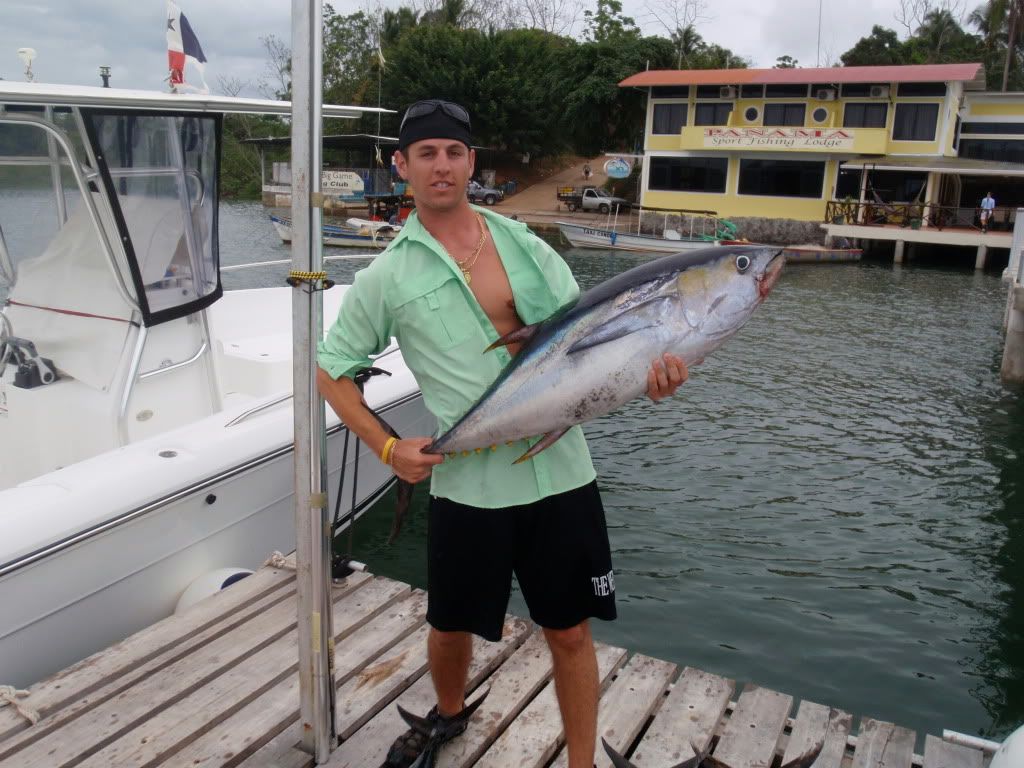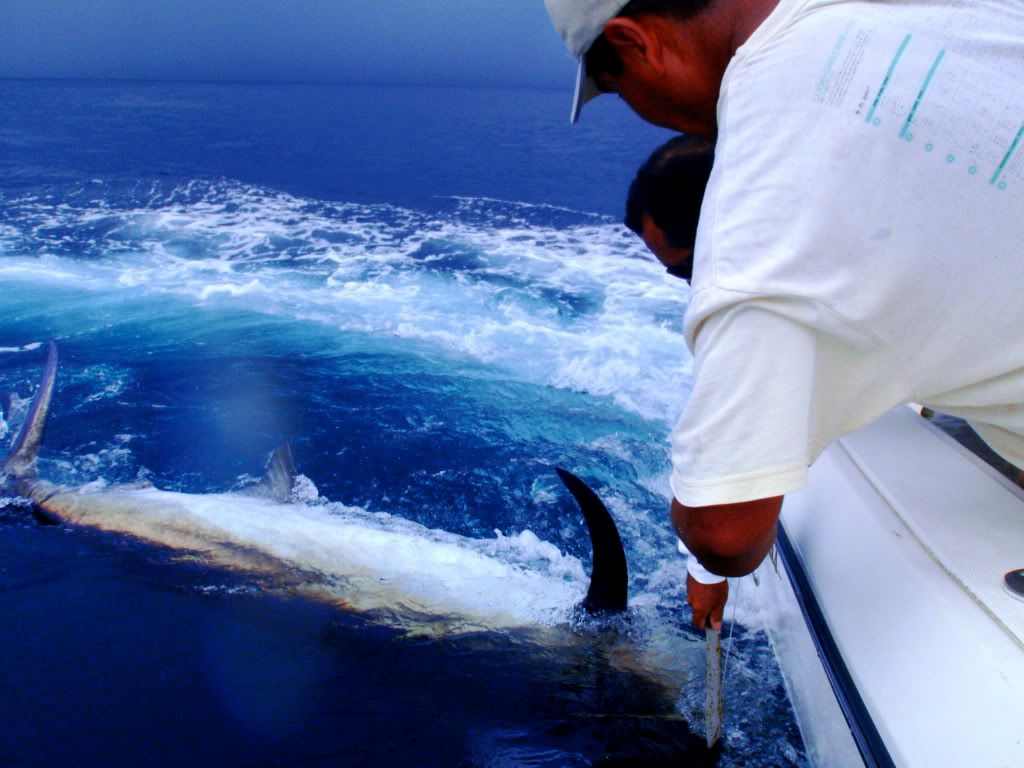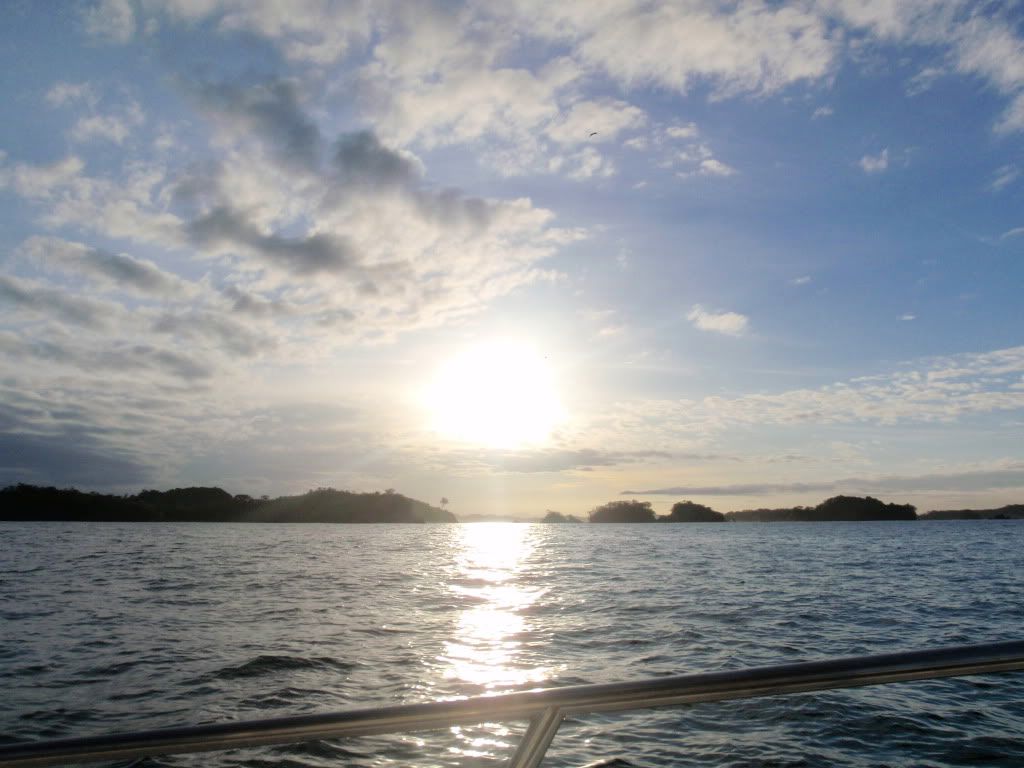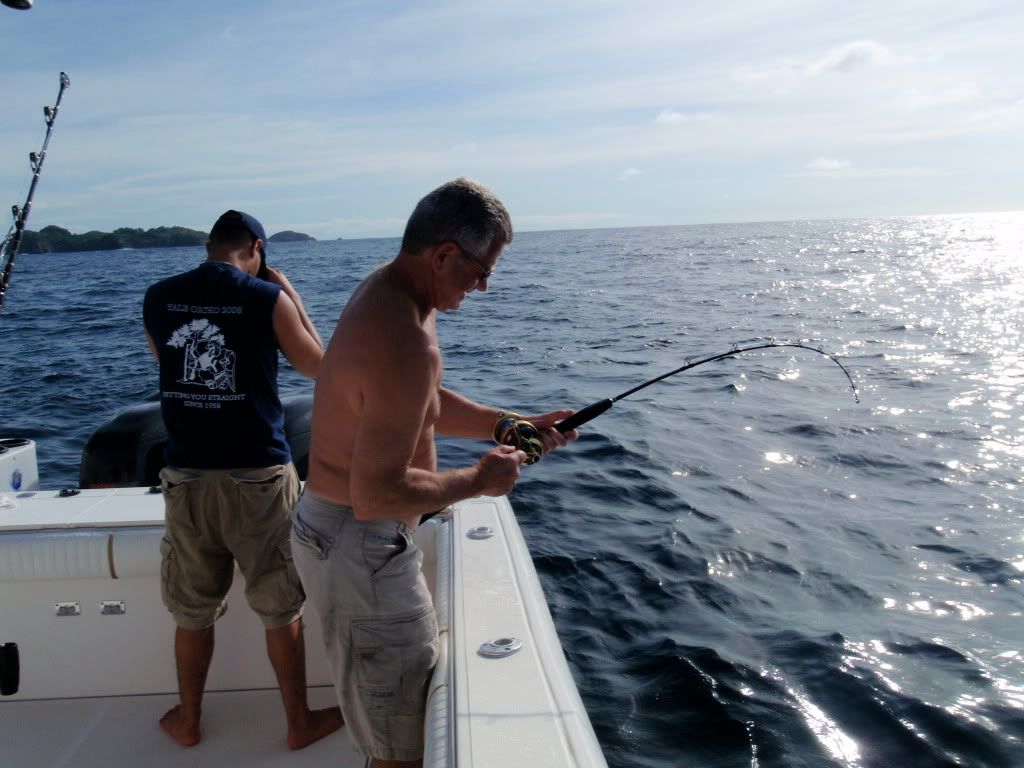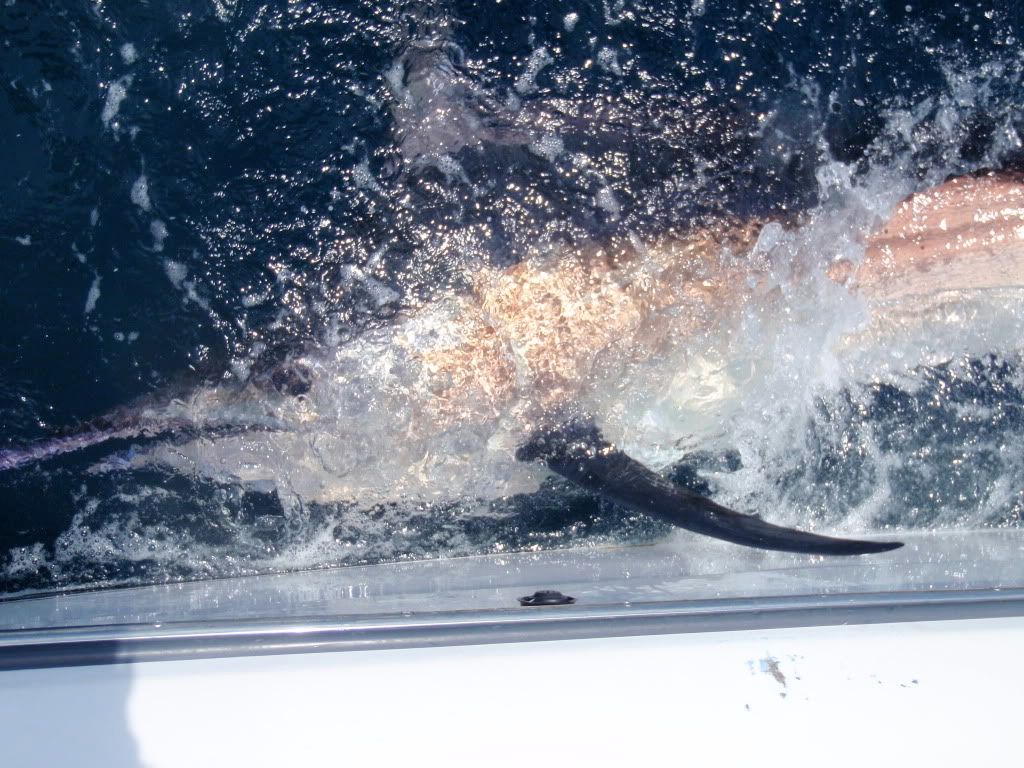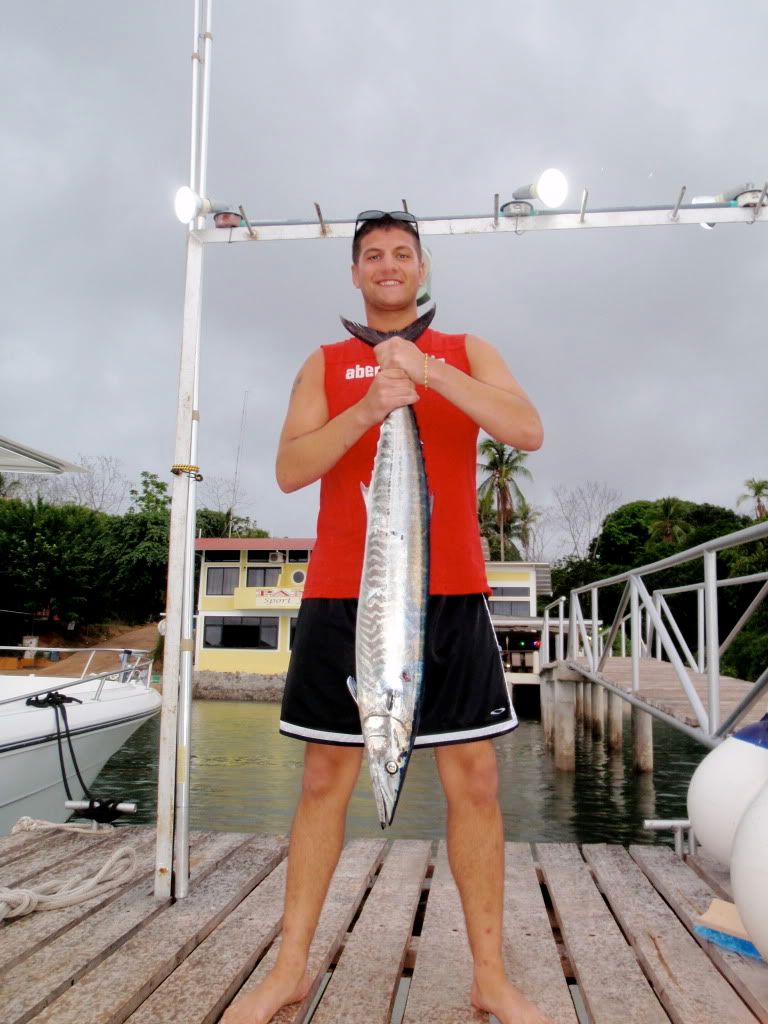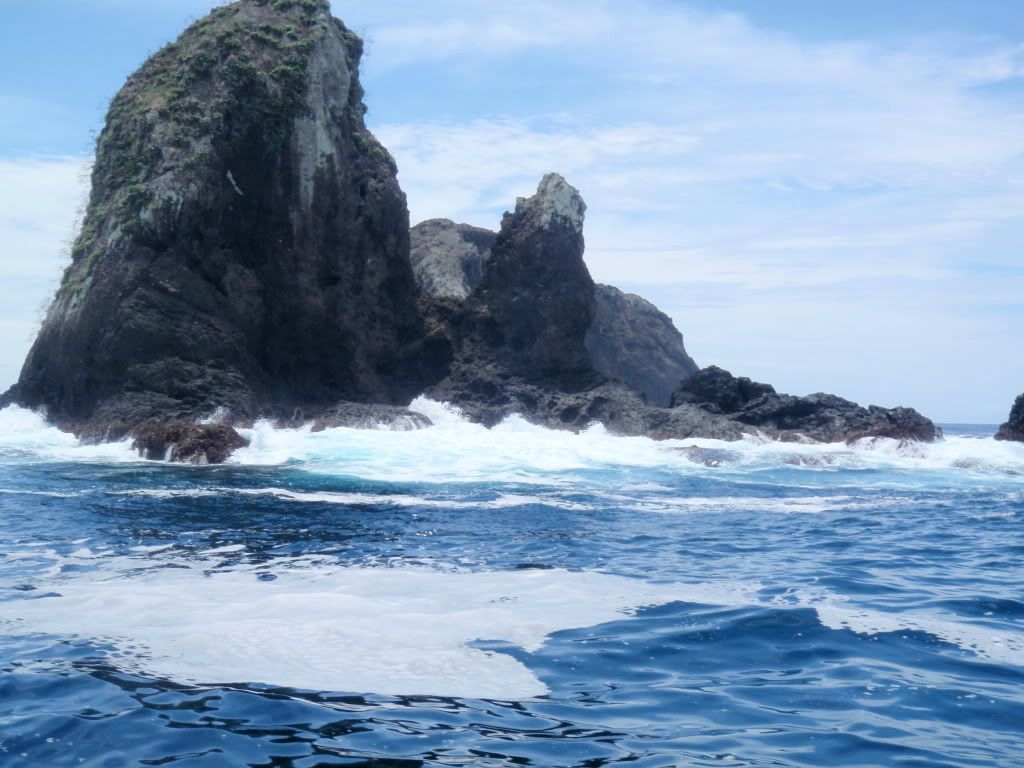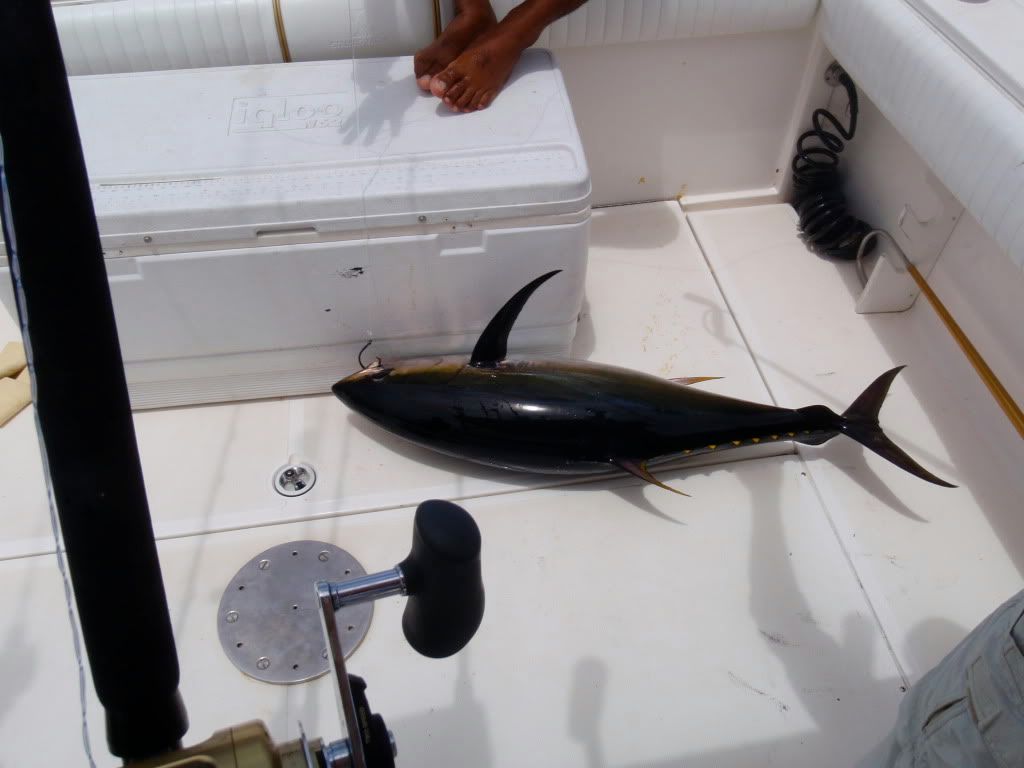 http://i407.photobucket.com/albums/pp157/panamasportfishinglodge/P5120071.jpg
http://i407.photobucket.com/albums/pp157/panamasportfishinglodge/P5120072.jpg
http://i407.photobucket.com/albums/pp157/panamasportfishinglodge/P5120122.jpg
http://i407.photobucket.com/albums/pp157/panamasportfishinglodge/P5120126.jpg