Discussion Starter
·
#1
·
I found this report at BassBarn.com
A couple of months ago Kil Song posted about his trip to the Panama Sportfishing Lodge, and based upon his report on this site, I made plans to go there and treat my Son Bobby to what I hoped would be a 26th Birthday celebration that he (and I) will never forget.
We arrived Friday night 3/27 and stayed thru Monday night 3/30, which allowed us to fish all day Saturday, Sunday and Monday.
We had a fantastic fishing trip!
On the first day, after loading up on "Bonito" for bait (which are the same fish we call False Albacore up here) we went to a local spot called LaDrones, which was a quick 45 min run in the Lodge's 27 foot Stamas center console with twin 4 stroke Suzi's.
Within 1/2 hour of setting out the 2 live bonito on a slow troll, it was FISH ON! After a 35 min fight with literally a dozen jumps I brought in a 500 pound Black Marlin which was photo'd, revived and released healthy and strong. An hour or so later it was Bobby's turn and he landed a slightly smaller "450 pound" Black Marlin. (All weights are per the Captain's estimates, personally, I think he was low, these fish were freaking HUGE!)
The rest of the day was slow, and we returned inshore for some light tackle fun around the rocks in the afternoon, and got back to the lodge around 5 for cocktails and tall-tales. (although down here, you gotta believe what they say is true, because it IS).
Although they had reports about a Tuna bite on the Hannibal Bank, I asked to go back to the same spot for Marlin again on Sunday (as I told Captain ChiChi, up here in NJ we have a saying, "You never leave the fish to find the fish")
Sure enough, as soon as we put out the daisy chain of mini squids we filled up the tuna tubes with fresh bonitos catching them 4 at a time on the rigs. We rigged them up as bait with circle hooks tied to a line passed through their eye sockets with a rigging needle, and over the side they went. No bull sheit, within 5 mins of setting out the baits, I had ANOTHER 500 Black on the line which I fought for a good 1/2 hour, brought to the boat, photed and released. And yes, Bobby also caught ANOTHER 400 pound Black shortly afterwards.
Thats 4 Black Marlin in 2 days....what great luck, and what great skill the Captains at the lodge have. It's not just getting the baits, rigging the baits just right, and trolling the right pattern in the right area, it's also what they do AFTER the bite comes. Circle hooks are used exclusively, and the Marlin must be fed slack line without any tension on it for enough time to take the bait, then the lever is pushed to stike, you reel like crazy to get the slack out, and at the same time, the Captian guns the throttles and puts at least 100 yards between you and the fish. The jumps come early in the fight, and for sure you do not want a 500 pound living spear thrashing in your cockpit! Again, these Captains are the BEST in Panama and really know their stuff, and have been hired by pro's on ESPN outdoors to put the TV guys onto the fish.
Also fishing in the same area was another boat from our lodge who we know also caught and relased a 400 pound Black, and we also saw two other boats hooked up with jumping Marlin behind them. There were only 4 boats in the area, and so we know for sure that at least 5 Marlin were caught in that area that morning. Incredible but true. It was a red hot, wide-open Black Marlin Fiesta!
The area is dotted with islands and pinnacles coming up out of the sea and looking at the fishfinder you can see that the sea bottom is the same, varying constantly from 75 feet to 350 feet back up to 100 feet and down to 500 feet again all within a couple hundred yards as you troll. The water color is the bluest cobalt blue and looks incredible when a swell breaks on the rocks offshore. What structure, no wonder the area is loaded with bait and gamefish!
In the afternoon we went inshore, loaded up on blue runners and trolled light tackle. Bobby then caught a nice 40 pound Roosterfish. What a great birthday present that was for Bob, he caught a Marlin and a Rooster on the same day!
On Monday we went to the Montosa Island area for Tuna, and ended up catching 3 nice 50 pound class yellowfin. There were literally hundreds of Porpoise in the area and mixed in among them were Tuna jumping and flashing as far as the eye can see. I've been fishing all my life and never seen so much life in one area at one time!
It was frustrating at first because we could SEE nice size Tuna jumping all over and yet despite our trolling live fresh blue runners, and throwing popping plugs and jigging on the deep readings, we could not get a bite and actually fished without a hit for almost 2 hours! (hehe...yeah, I know, I've gone DAYS hitless here in NJ too, but after all this IS Panama...)
In the afternoon we went back inshore to do some more "REVERSE SURF FISHING" (casting into the breakers on the rocks and reeling back into deeper water towards the boat) and had a BLAST catching dozens of Jacks, Spanish Mackeral, and Pargo on light spinning tackle throwing small poppers and Rapala swimmers.
Sadly, all good things come to an end, and after another fantasitic meal (this time made with Tuna we caught ourselves, which as you all know ALWAYS tastes even better!), we returned to Panama City late Monday night and flew back home Tuesday.
Aside from the FANTASTIC fishing available at Panama Sportfishing Lodge, and the expertise on hand with Captains Macho, Sergio and Chichi, one thing that needs to be stressed about this place is the FOOD! Every night Chef Enzor created another masterpiece from the fresh-caught Tuna, Shrimp and Lobster from the local waters. I've been in top rated resturants around the world and the food here is as good as it gets anywhere.
All in all, it was a great trip and I had some real quality time with my Son, we enjoyed truly great Fishing, and gourmet dining, and stayed at a laid-back, clean and comfortable place, with an efficient and attentive service staff, surrounded by a peacefull and serene environment and I saw nothing but beauty everywhere I looked. (including the waitreses)
What else can any man ask for?
When you click on the Panama Sportfishing Lodge website, the audio track asks "Looking for the Sportfishing Trip of a Lifetime?"....yes I was, and YES I found it here.
__________________
Len
Finest Kind
1988 Grady White Trophy Pro
2007 Twin 200 HP Etecs
Hermco Fiberglass Floatation Bracket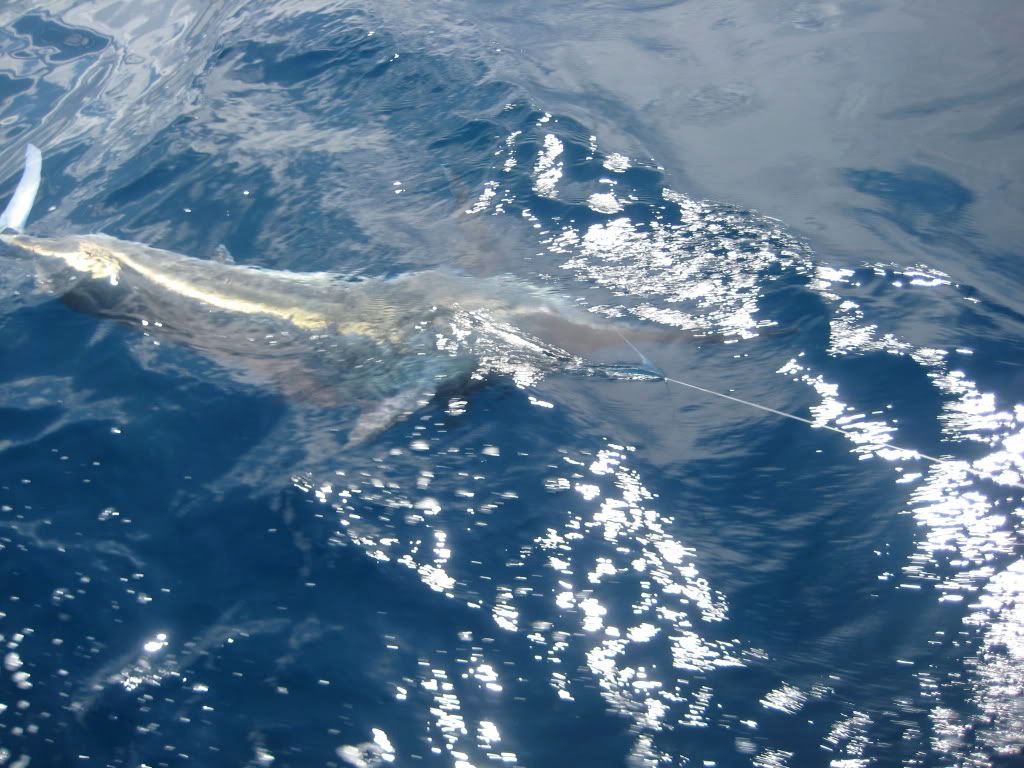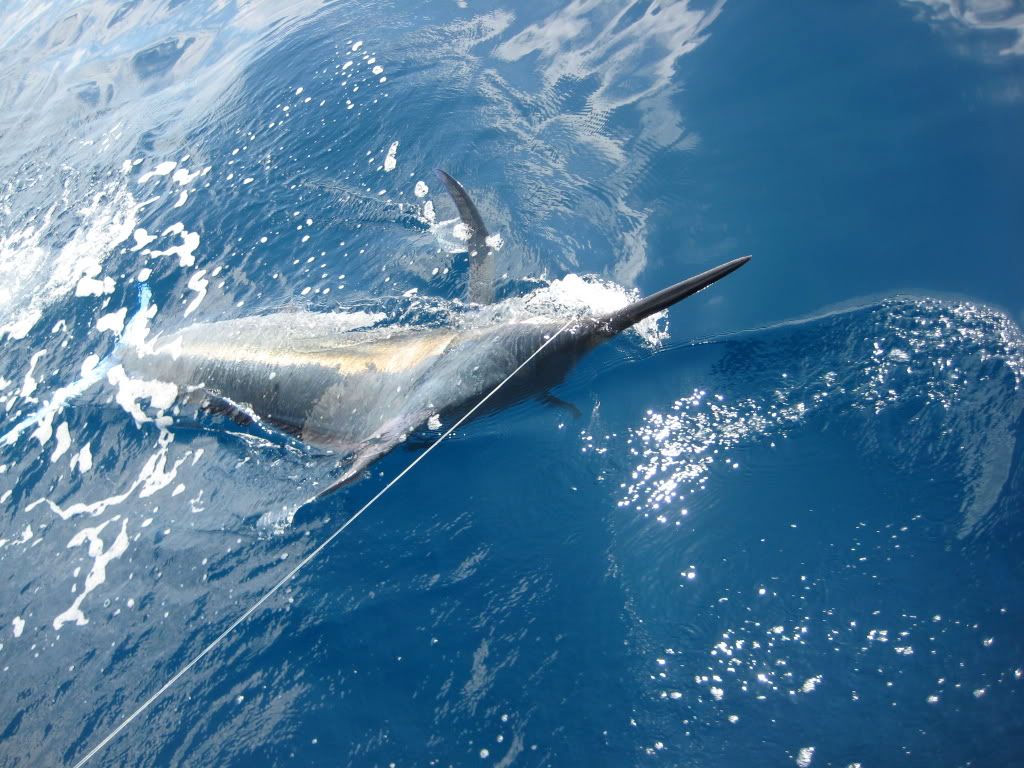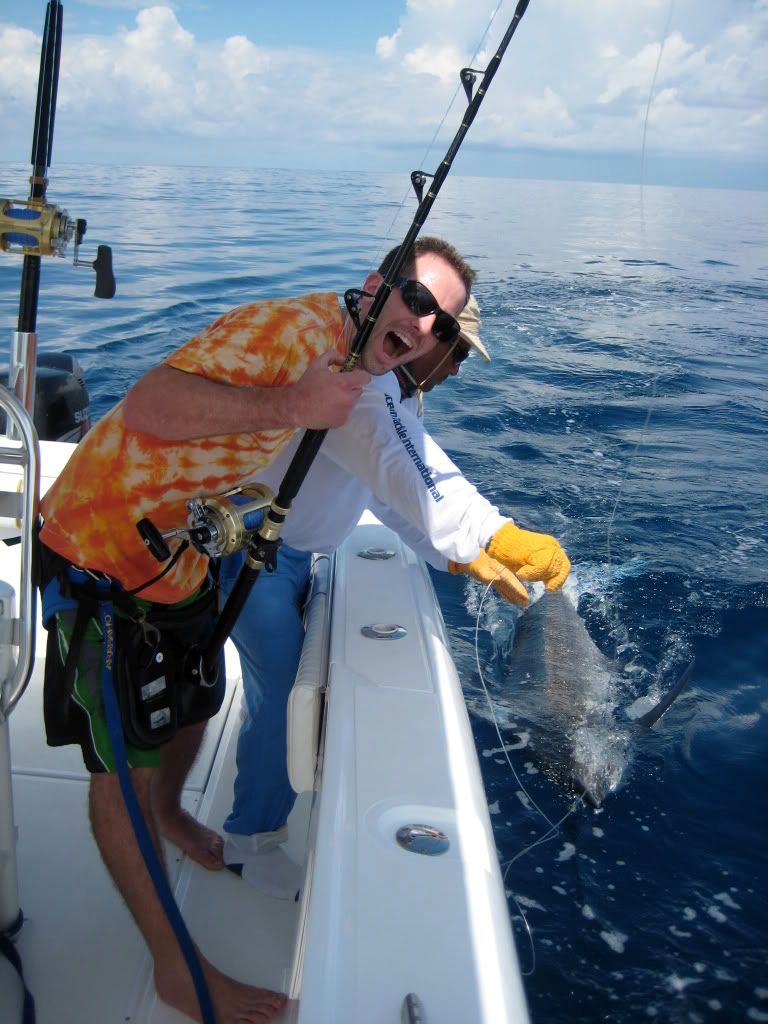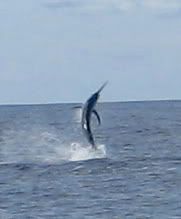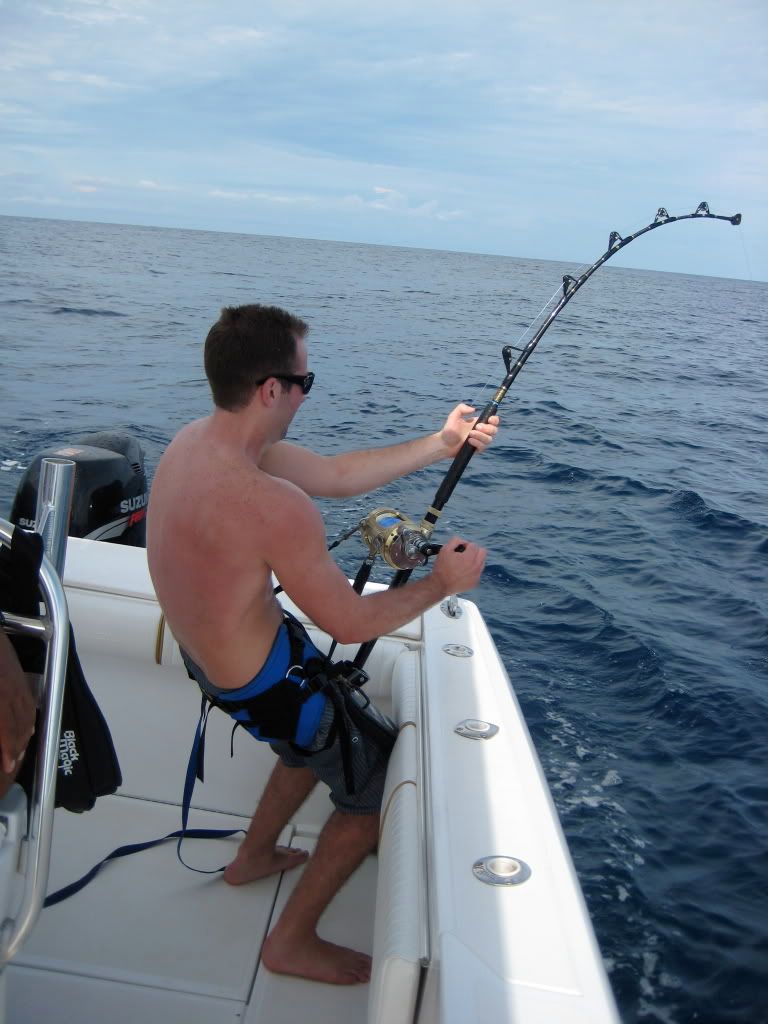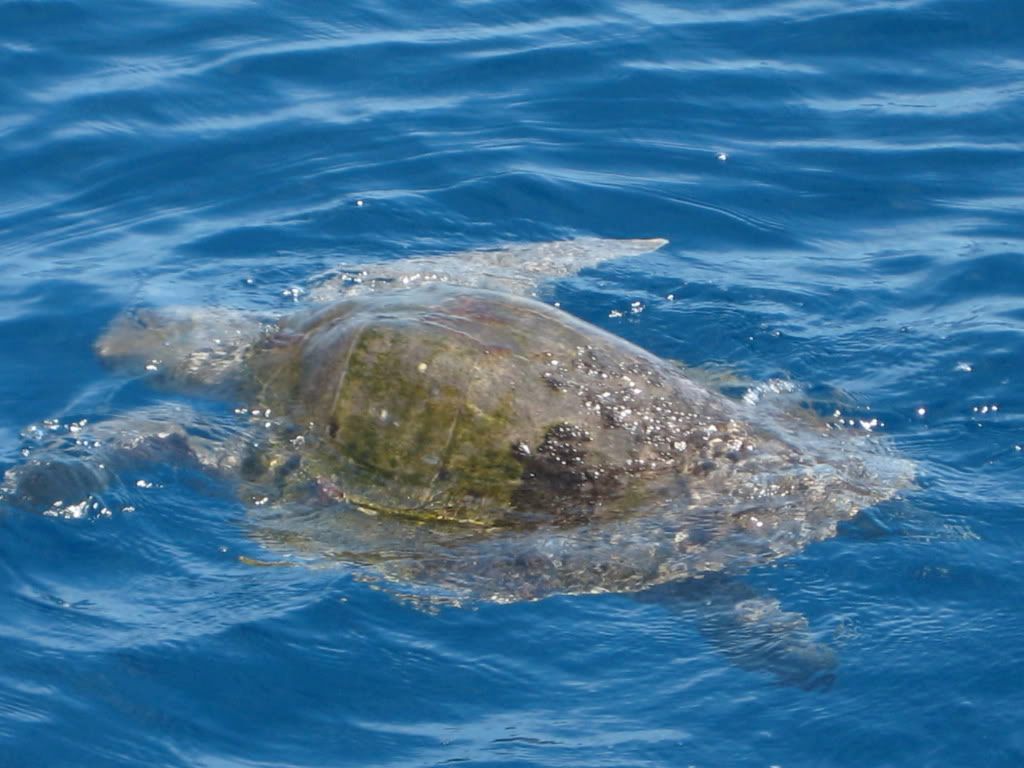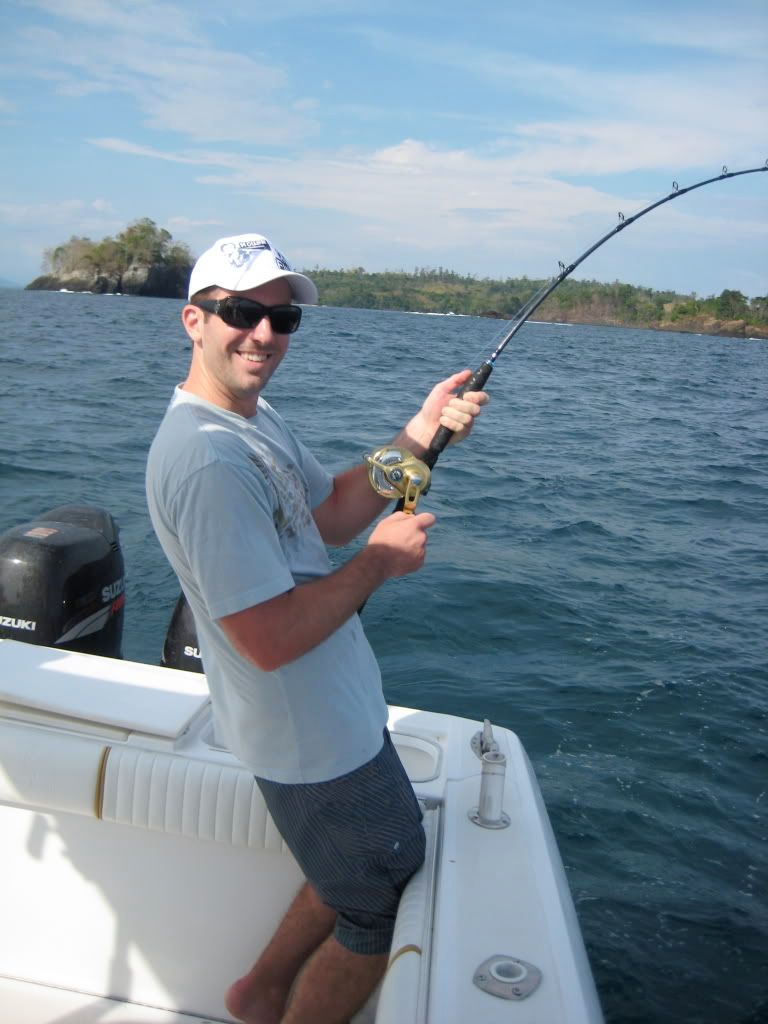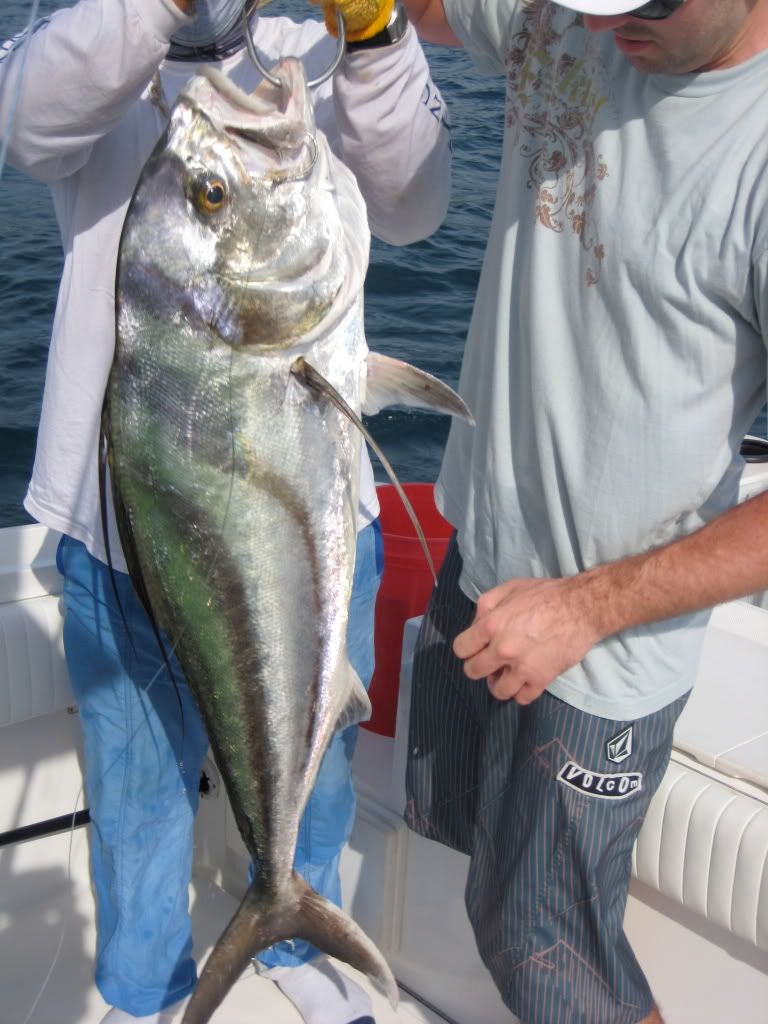 http://i407.photobucket.com/albums/pp157/panamasportfishinglodge/img_4073-2.jpg
http://i407.photobucket.com/albums/pp157/panamasportfishinglodge/img_4086.jpg
http://i407.photobucket.com/albums/pp157/panamasportfishinglodge/img_4092-1.jpg
http://i407.photobucket.com/albums/pp157/panamasportfishinglodge/img_4093.jpg