Discussion Starter
·
#1
·
got the new flir navigator installed, had the dual yamaha 150-4's go through their first 100 hour service, threw on a coat of wax, did everything except the albacore dance. still no tuna off the northern california coast. ok, let's go for rockfish! and hey, let's take four guys that have never done this before!
we launched out of santa cruz, grabbed a full scoop of live bait at bocci boy's, and ran up the coast about 25 miles to ano nuevo.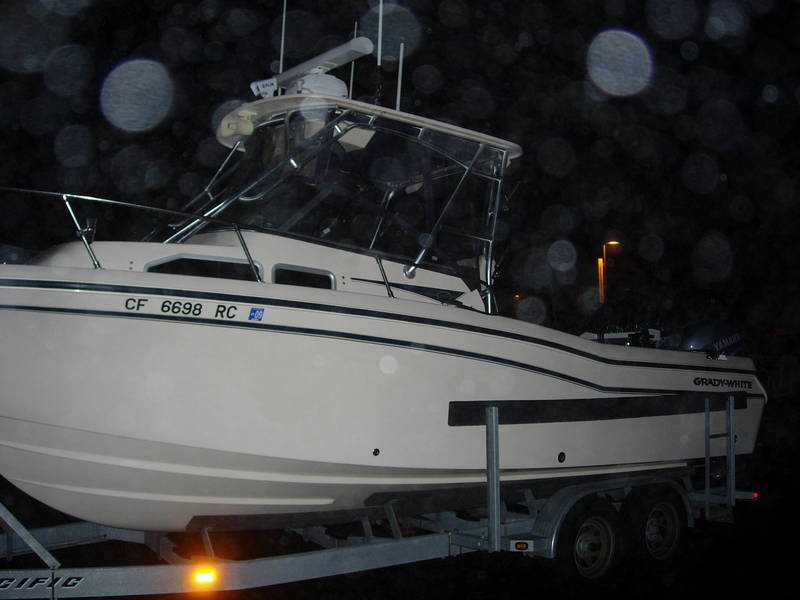 swells were running 4-6 feet and coming in every 6-8 seconds from the nw. quartering into these seas made for pretty bumpy ride, even for a grady. you can still jar the boat a little when you come over the top of a swell and find nothing but 3 feet of air! i started out at 3900-4000 rpm and 25 kts, then backed off to 3700-3900 rpm and 20 knots around the rougher patches at davenport. everyone still had their fillings when we finished our 25 mile run. i set up several drifts in deeper water off ano nuevo and stuck several nice rock fish. it actually started laying down.
meet the crew, greg and john, jr.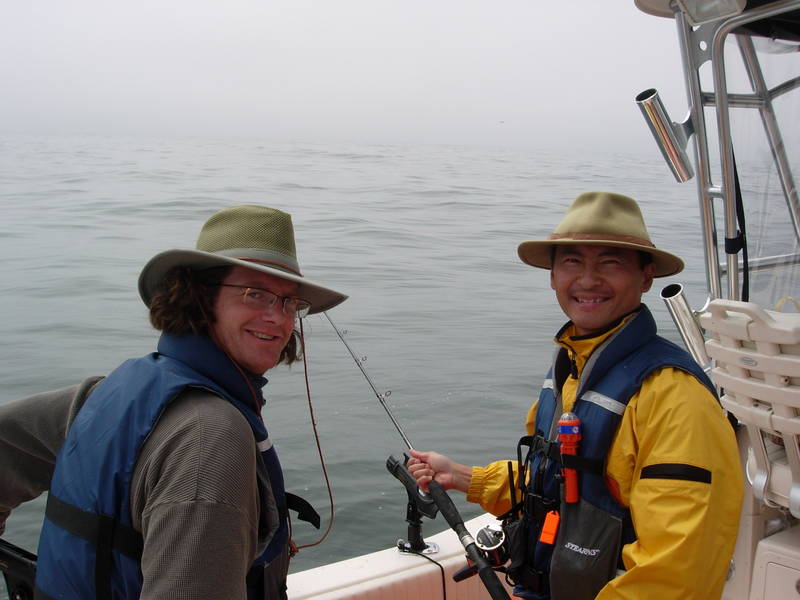 kevin and john, sr.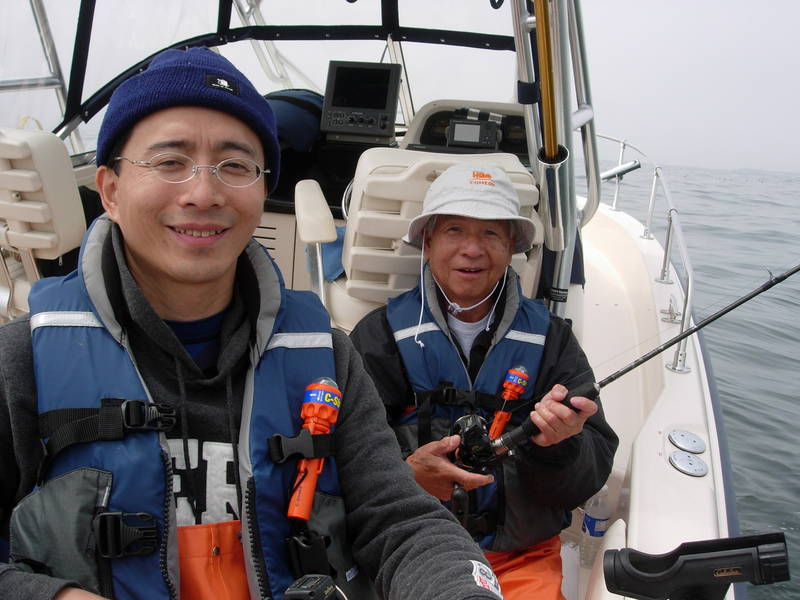 john jr. got a very nice vermillion and a nice cabezon.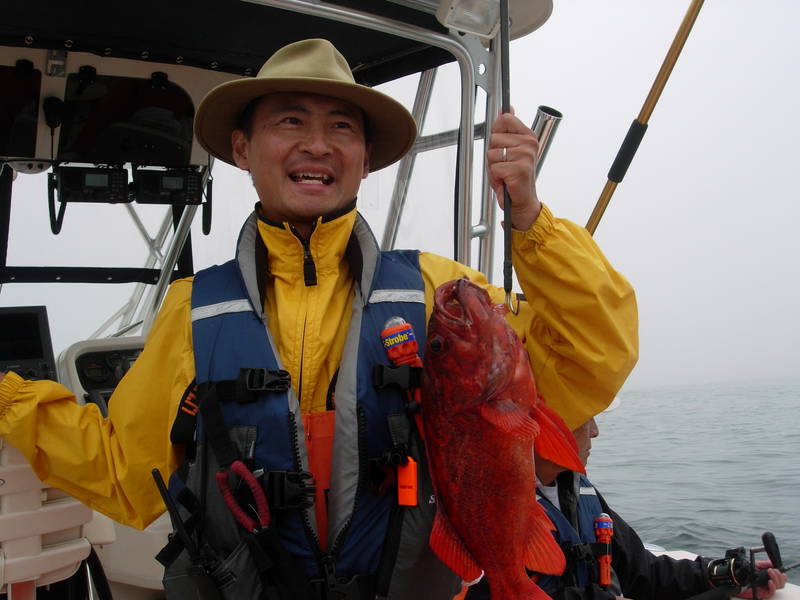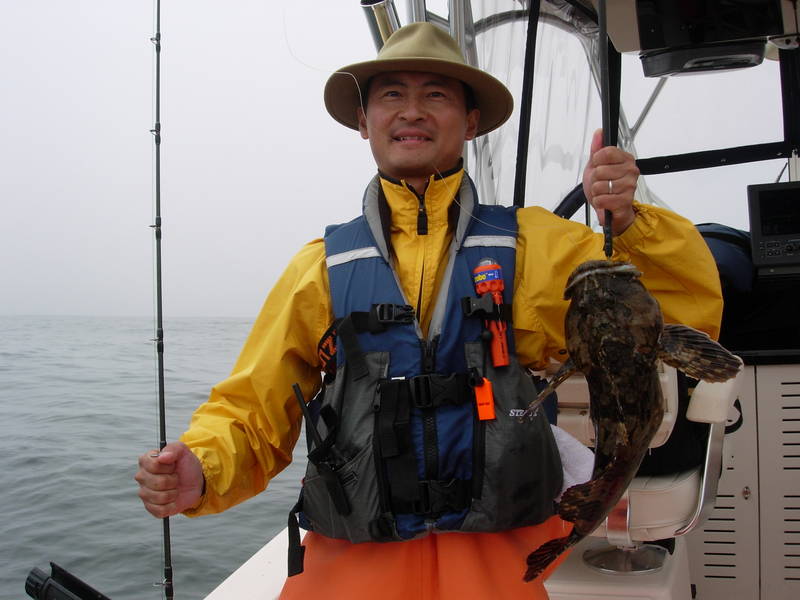 we were picking up fish at a pretty slow rate. normally i'm metering fish top to bottom and we're done by 10am. i never found a single concentration of fish the entire day. we ended up the day at 2pm with 36 rockfish for 5 guys, plus one cabezon. i spend the entire morning keeping these guys rigged, scooping bait and cleaning fish. i did take one little break and tossed an old worn out megabait. hooked up on my second cast. i was going to hand this fish off, but he was up to the boat before john, sr. could reel up and stow his rod. he took three runs under the boat and even tried to get around the prop. when he took that first run under the boat, i figured i'd better land this fish myself. glad i did. i'm sure john, sr. would have lost the fish in the prop.