Discussion Starter
·
#1
·
There is another thread on here asking about this series of reels but no one has ever posted anything about upgrading or hotrodding them. All I really wanted to do was take a closer look and grease the drag system. I am by no means someone who can see weak spots or make an educated judgement on the internals of this reel but I can at least point out some parts and internals. Anyway, maybe someone can look at my pics and see potential problems, weaknesses, and give good advice on how to avoid problems.
Here's how the reel comes new
Quick take down access. This is sweet when you forget to put back a tiny washer or something!!!
From what I can tell it looks good. Everything has a nice thick coat of Hot Sauce. I added grease to the outside of all the bearings to try to keep out any water intrusion.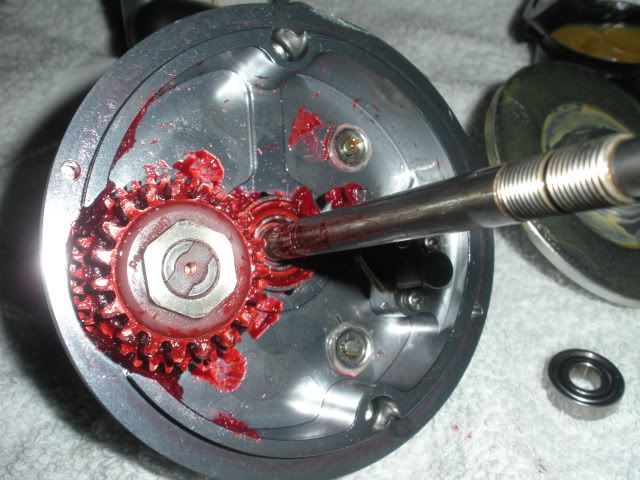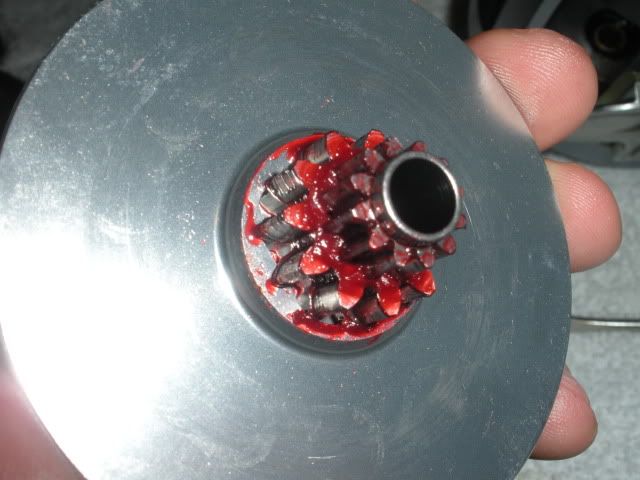 The drag system has a large washer on the handle side of the spool and a smaller washer on the opposite side. Also seems to have a double sided anti-reverse pawl. Large brass (??) gears, seem heavy duty, but I think this is where some of the $$ was saved. (I'm not 100% sure what these are normally made of)
Handle Side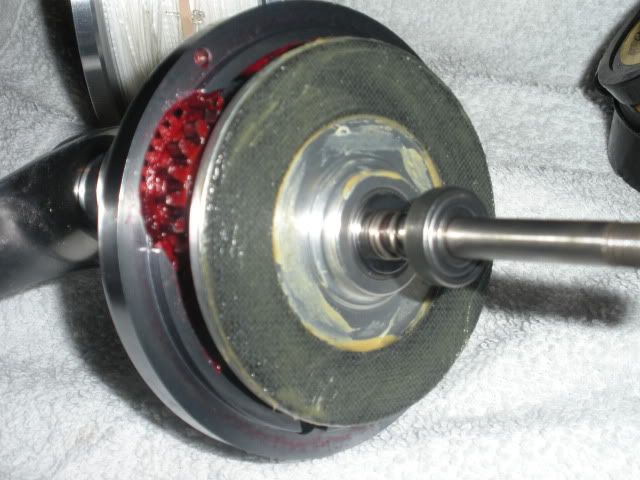 Opposite side washer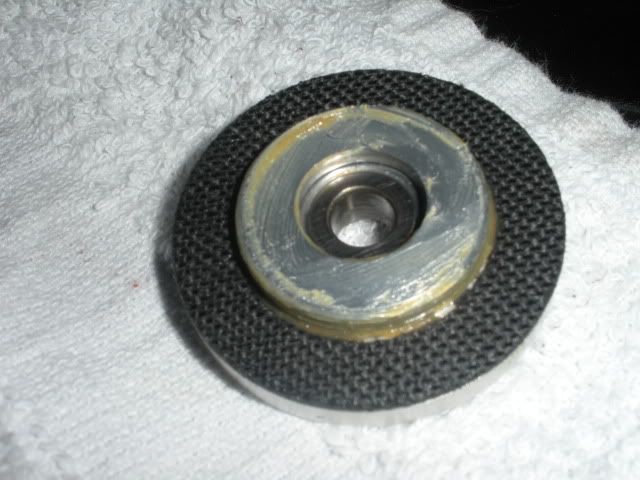 Gear and anti-reverse pawl (opposite of handle)
There you go. Hopefully this can help someone make a more educated decision with these reels. I'm happy with my purchase...especially for what I spent and how often I'll get to use it. All I did was grease the carbon fiber drags and seal up some bearings and it's good to go.
I have the 20 (its a 30W in some of the pics that I traded for the 20) loaded with 500 yds of 100# PP spectra and a short topshot of 80# mono. Reel's main use will be deep dropping for AJs and Grouper and Chunking for Tuna.
My Calstar 80# combo:
http://i137.photobucket.com/albums/q202/saltdaddy34/Aruba%20Calstar/DSCN0397.jpg
http://i137.photobucket.com/albums/q202/saltdaddy34/Aruba%20Calstar/DSCN0395.jpg