Discussion Starter
·
#1
·
Here in Mexico when April rolls around most people are thinking about Easter. And why not. So many changes and celebrations around the Puerto Vallarta area. This is one of the best seasons to be here fishing inshore or offshore.
In April the waters begin to warm and the fish start moving into the Puerto Vallarta bay as well as offshore. Will see several changes with our Puerto Vallarta fishing grounds. Not only will the water temperature be moving up, but will start seeing more schools of fish.
This happens every spring. Just about the time Easter happens.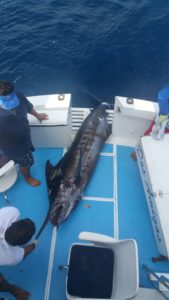 What can I expect to catch? With the warming of the water the sailfish, marlin, and Mahi - Mahi will be more active. There will be plenty of fish to go around. Some will be offshore and some pelagic species will be inshore. We offer some of the best prices and the top deep sea fishing boats in Mexico.
We get all kinds of questions during the month of April. The most common question is where we will fish. I always tell my clients if I knew where they would fish next month I would be on the cover of sports illustrated. I have a good idea with my 35 years of experience, but the darn fish keep moving around. Take a look at some of the reasons fish move from one place to another.
There are several factors that caused the fish to move from one place to another. The main reason fish move around is bait. If you can consistently find the bait balls this is where the fish will be feeding. This will keep you on top of the fish and all the rods bent on the boat. The other reason these fish move around is the water temperature. We check water temperatures before we even leave the dock. The other factor that most people don't think about because of the water clarity. I pay a yearly fee for all our boats to have this info on hand. It's called Terrifin and works beautifully. This is a fee we pay each month for this information that comes from the satellites.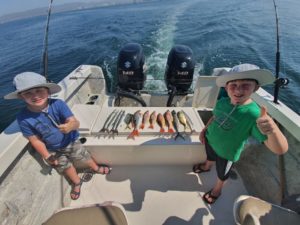 With the information where the fish were biting the day prior that you fish with this, the water clarity, the water temperatures, and of course the bait moving. These are the most important factors in catching fish. We always put our clients on the fish here in beautiful Puerto Vallarta Mexico.
For a great charter in April give us a call or send us an email and let us know how many people are in your group when you becoming down so we can customize a special Fishing charter for you and your family.
Looking forward to seeing everybody out there on the water.
Wanna wish everybody a happy Easter
see more at
Puerto Vallarta Fishing professional charters with Captain Pete
Capt. Pete and crews