Discussion Starter
·
#1
·
Overall the fishing has been pretty good in venice although I had a little three day stretch that was horrible with Rob cromie (fishtruck) and Dennis Harding (fishedz) during the middle of last week. In the two days we caught three blackfin and got chased off the lump by a 30 knot storm. I dont like to mess with weather as you normally lose that battle. On a positive note though we had some good days as well. Dexter got a personal best wahoo on his trip at 76 pounds. That fish bit a pink stretch 30 in teh propwash. We also had a handful of blackfin that day.
On Friday I had Kelly Hanson in the boat from New Orleans for most of this crews first tuna trip. They picked up a 150 pound yellowfin and six blackfin for their trouble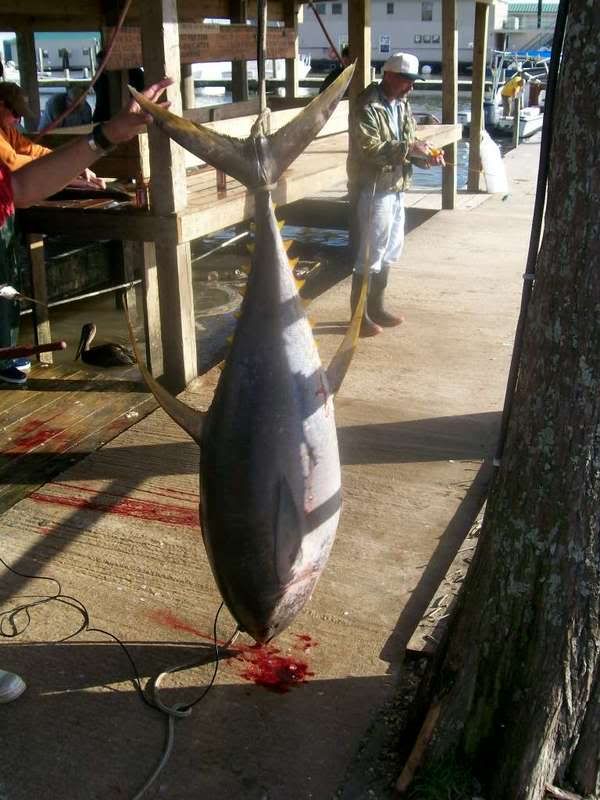 On sunday I had Chris and his crew from Beaumont. We put a whooping on the blackfin that day as we caught 18 of them. We did lose a mondo yellowfin on 60 pound leader that day.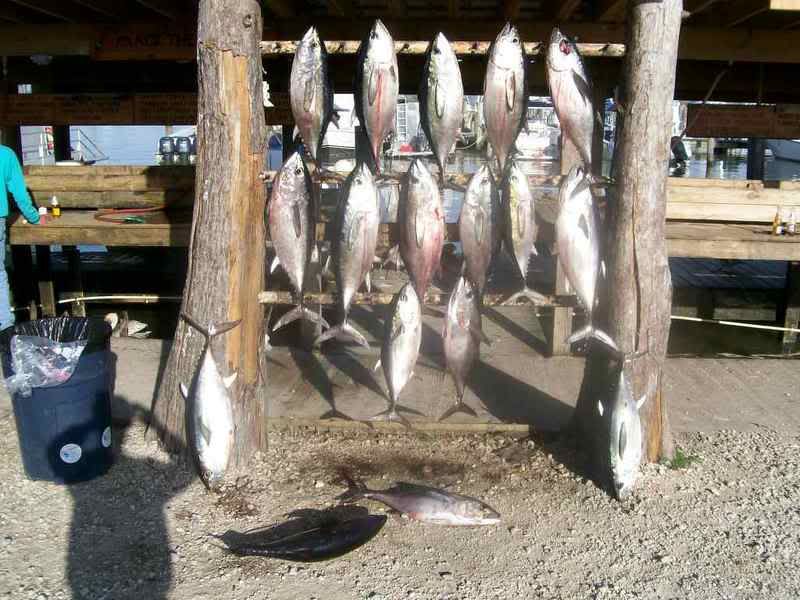 On monday it was back to a little struggle. We stayed on the lump for about 3 hours and only had one bump. That depressing. I decided to leave the lump and head south and look for some fish. I went to a nearby floater and first three chunk baits in the water were three nice yellowfin. Then the sharks showed up. I hit a couple sharks over the head with my gaff before we called it a day and let the sharks have the rig as they just kept coming. We ended the day with a 72 pounder, a 68 pounder and a 30 pounder.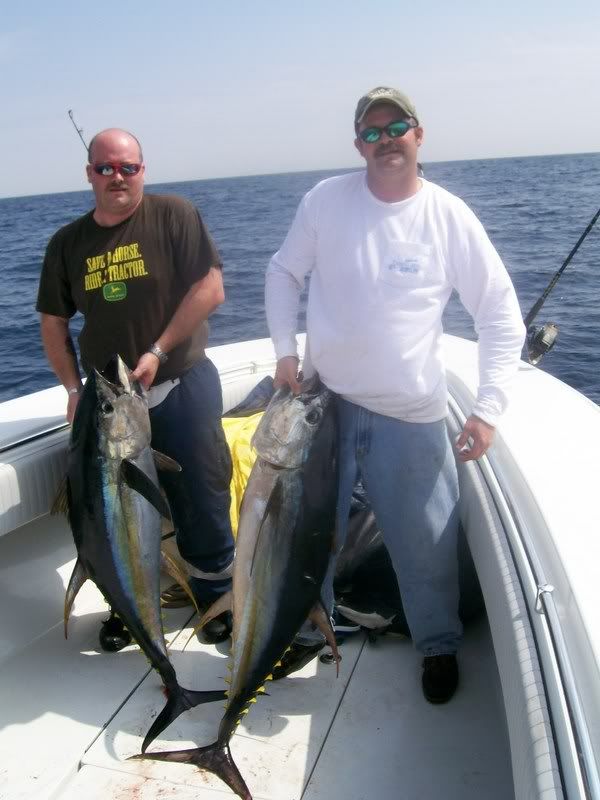 On tuesday it was back to the lump with Kevin Short and his crew. It was a hot early bite as we caught 6 blackfin and 2 yellowfin and then it slowed. I had Kevin and John Preston and his brother on the boat for wed and we smoked the tunas this day. We caught everything on frenzy 7/0 ocean camo blue hooks and frenzy flourocarbon. I think we ended that day with 14 blackfin and three yellowfin.