Discussion Starter
·
#1
·
I ran a two man offshore trip yesterday. I had Barry Mendelson from Cabo San lucas and Phil Catalano from Oregan who was a deckhand on the royal polaris for six years. It was actually a pretty slow day. Barry wanted one thing and that was a quality hooter (we all want quality hooters) and he got it. The first two hits we had were 20 pound blackfins. The third hit was the money though and ended up being a 35-40 pound wahoo.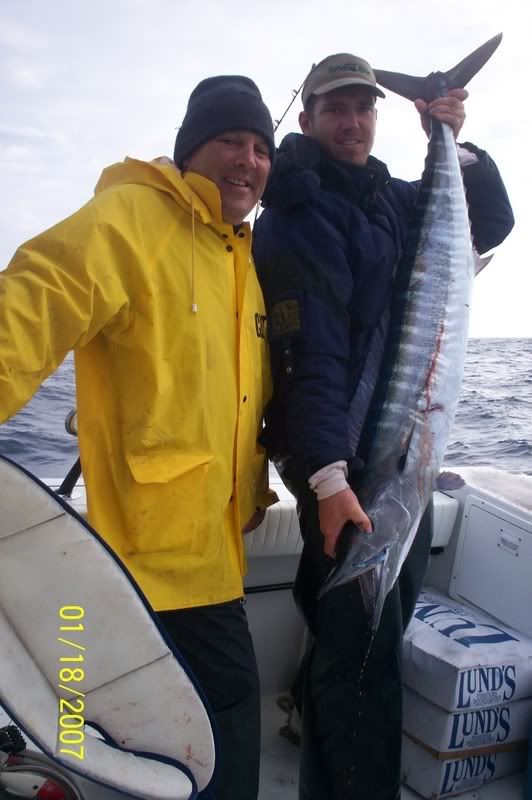 After that we headed over to the lump and drug some more with no more wahoo. We set up on anchor and Phil and I went to work with the chunk lines. True to his word Barry wanted nothing to do with tuna so I actually got to pull on a few fish today. It was a slow steady pick through the tunas. Phil put the whooping on a 110 pound yellowfin and caught three others in the 30-55 pound range. All the fish bit on 9/0 frenzy hooks, and 60 pound frenzy flourocarbon. Most of the fish were caught on chunks of blackfin. We ended the day with the one wahoo, four yellowfin and seven or eight blackfin.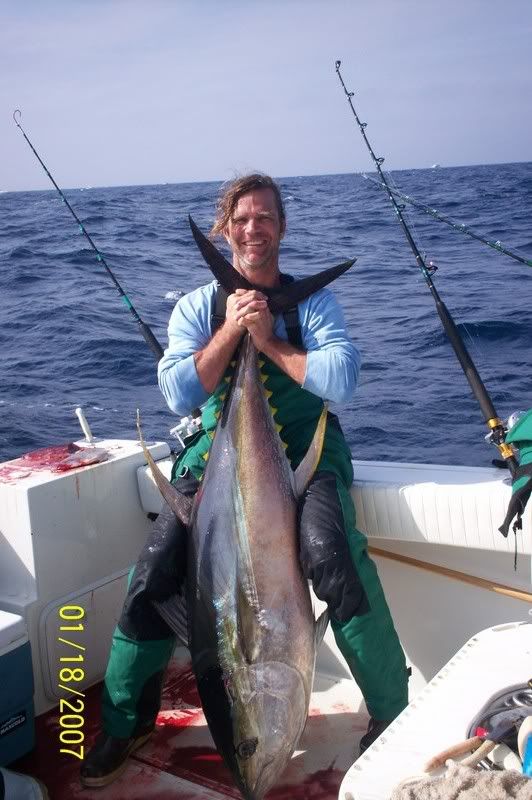 we had a nice foggy ride in which kinda messed up the picture at the dock but here it is anyways.