Discussion Starter
·
#1
·
I ran a few days in the last week or so and overall the fishing has been pretty good. I started out with Mike Vales on his 30 grady. We headed out looking for some tuna and found a little extra. I got out to my spot and tried live baiting with no luck so I put out a pair of mirrorlures to try to catch some blackfin for chum. 30 minutes later we had caught only one small blackfin but we did have 4 wahoo to about 40 pounds which were definitly a surprize. Since the wahoo werent gonna let me get chum we dropped down some oti jigs and jigged up a few blackies for chum. First drift yielded a 70 pounder in the box but that was it other then some rainbow runners. We started heading back towards the house and made one more stop and popped a 50 pounder in the boat to finish off the day with 4 hooters and 2 yf.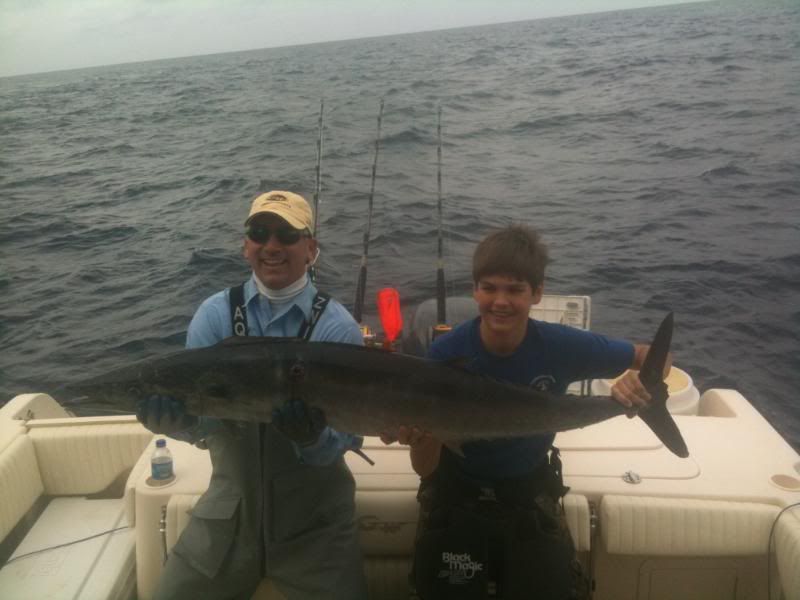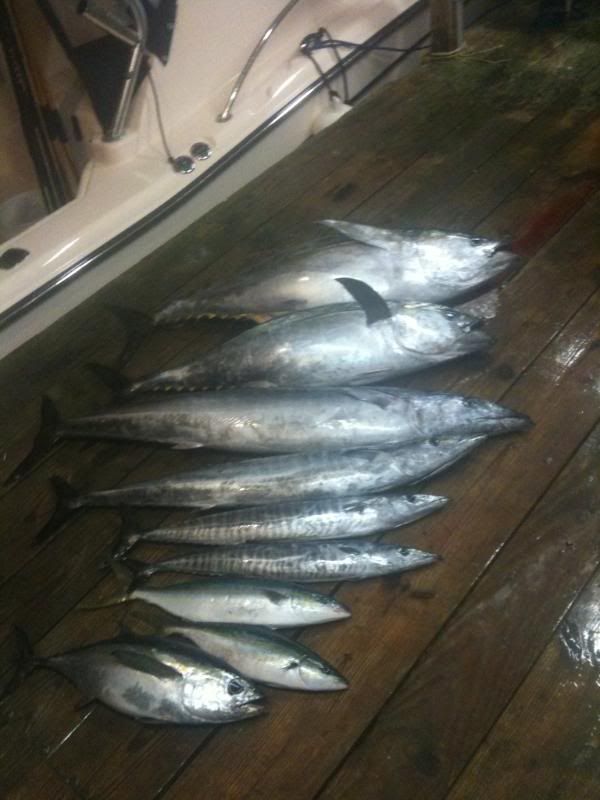 On the friday after thanksgiving. I had John and his daughter plus Brent and his dad on the boat as we rolled out for some tuna action. First stop wasnt productive although we did catch plenty of bait. I hit the next rig in line with some blackfin chunks and we got one good yf there plus a nice late season dolphin. The action slowed after that so off to the next rig we went. hit the jackpot here as the fish were on a good chunkbite. We went 4-5 on yf and caught two more dolphin here in the next hour before we called it a day and headed to the dock.
I had Jim and his family along for the ride on saturday in slick calm conditions. I made it straight out to the rig I got them at friday and of course there was no bite today. I worked around a bunch of rigs today but never got on a bite and ended up going home with one nice yf to show for the day.
I had Mike Vales on sunday again and once again the rigs were just off. We called it off on the tuna around noon and started hopping around trying to bend rods. Caught a handful of lucky ajs on jigs. They were lucky cause we had to throw them back. Mike saw a shrimpboat off in the distance so we went to check it out. Havent seen very many anchored shrimpboats out there but we gave it a shot anyways and put 11 fat blackfin from 20-25 pounds in the boat in about an hour before we headed in.