Discussion Starter
·
#1
·
Ran a few trips in the past week. It has been feast or famine on the tuna pretty much. When I found them I piled up on them but when I didnt it was slow. Started out fishing a private boat last wed and thur. IT was rough as could be but we just rolled with it and headed out about 60 miles. Got out there and immediately hooked up and landed a 90 pound fish. Next two baits out were a double of which we landed one. Then the tackle gods got mad at us and we had some issues. Finally managed to boat a nice dolphin and we came on in. All of the fish came on live hardtails and 60 pound leader with a 7/0 hook. I bought my tackle the next day and we headed long again to find the fish not nearly as active. The first day they were jumping everywhere but had slowed today. We still managed to go 5 for 5 on live bait with the two biggest being around 90 as well as one dolphin before we decided we had enough and headed to the house.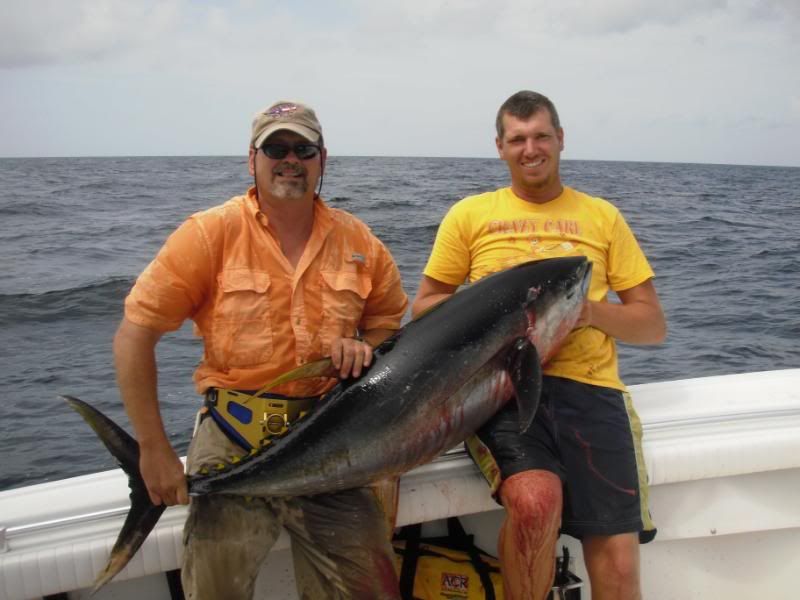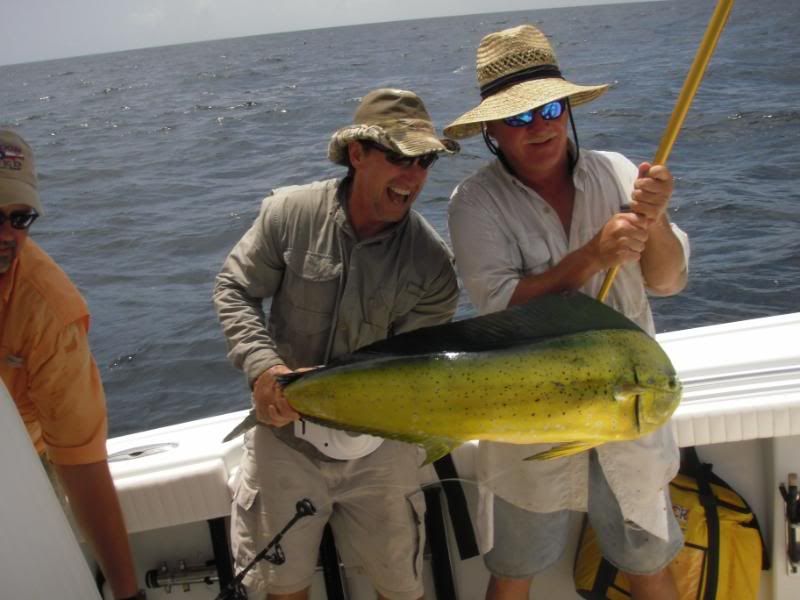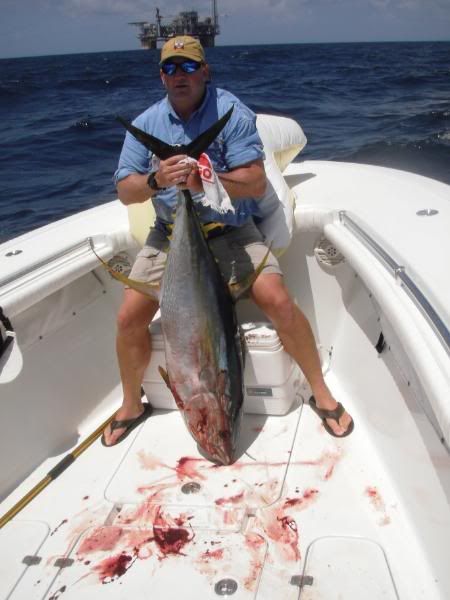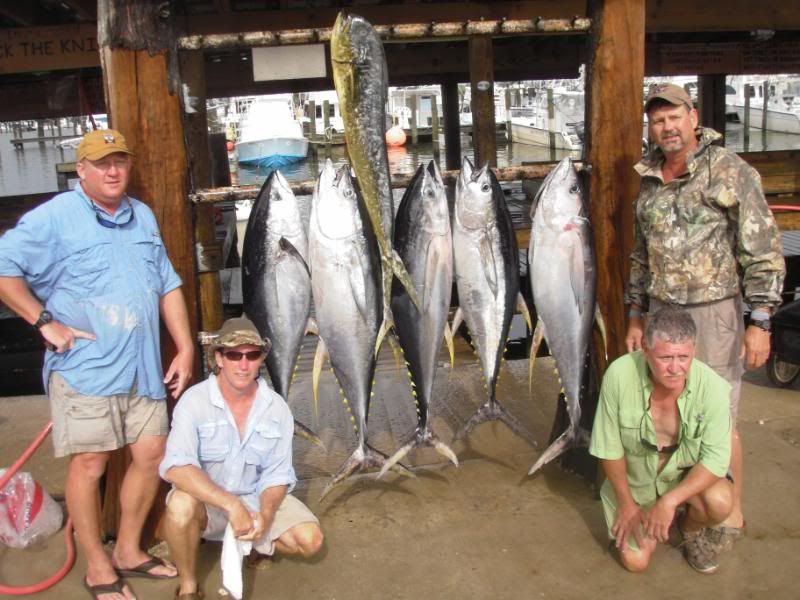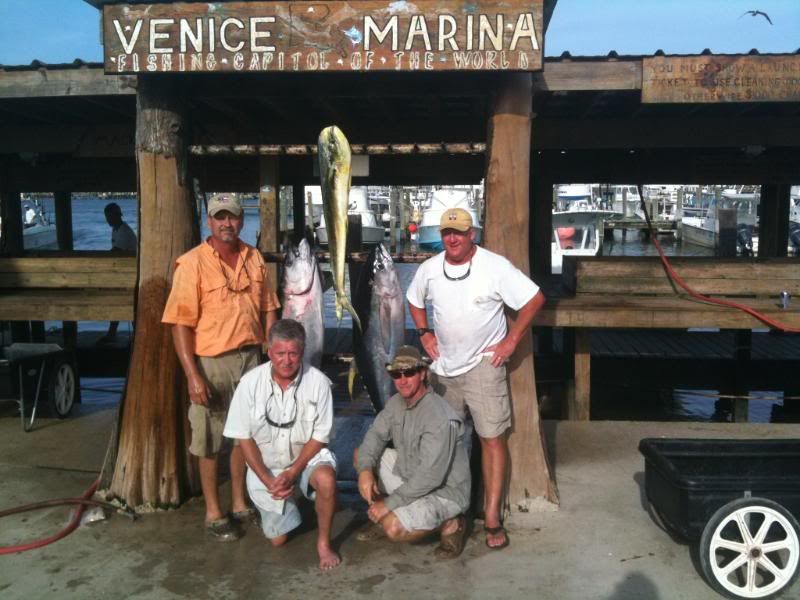 I had an overnighter on fri night so we left out around 11 and hit the rigs for hardtails on the way. We could only get big hardtails but it didnt matter. The tuna were on a great bite and we were doubling up almost every time. We missed quite a few due to the big baits but still did our share of damage. At times there were fish jumping on all sides of the boat as far as we could see. We ran out of bait around 6 pm so we headed in closer to bottom fish for the night. We struggled with that but did put a limit of snaps in the boat.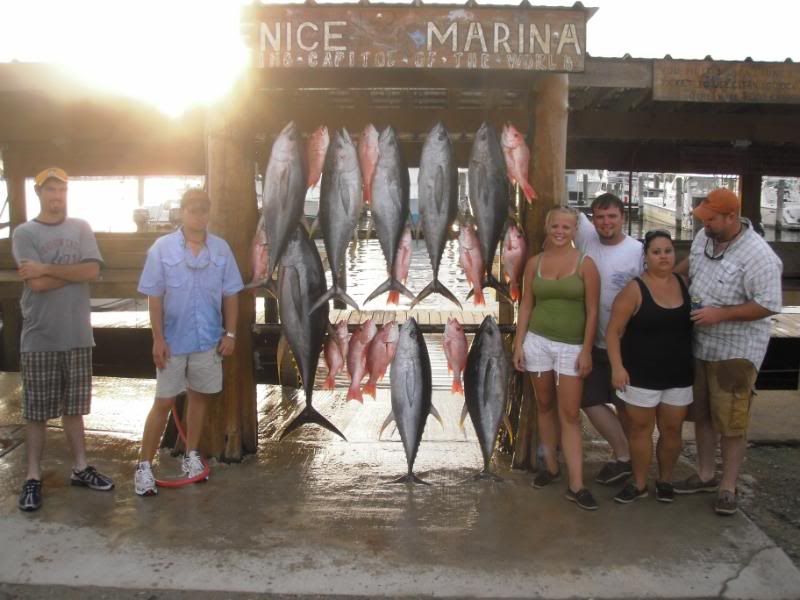 I had an overnighter on sat night as well and figured we were a shoe in to kill some tuna. I got our bait and got to our spot and boom it was dead. Not a fish to be seen or marked. I stayed till dark hoping they would show up but it was no dice. Went swording at dark and managed to find some sharks and nothing else. Finally around 2 am I went into some rigs in 400 feet of water or so for some snapper fishing and got on them pretty well. The guys put together the nicest stringer of snapper I have had all year. The top 4 fish weighed a combined 93 pounds with the two biggest being 26 and some change. We finished our limit of snapper around daybreak and headed back out for a morning tuna bite which didnt materialize. One of my guys had bought his electric reel with him though and I knew some good deepdrop spots so in we headed for some grouper action. The first rig was in 650 feet and we caught 4 off of it before a crewboat showed up. The next rig was around 500 feet and it was the jackpot Everydrop was a snowy or yellowedge. None of them were huge but they were all very tasty. We ended up with 14 groupers total.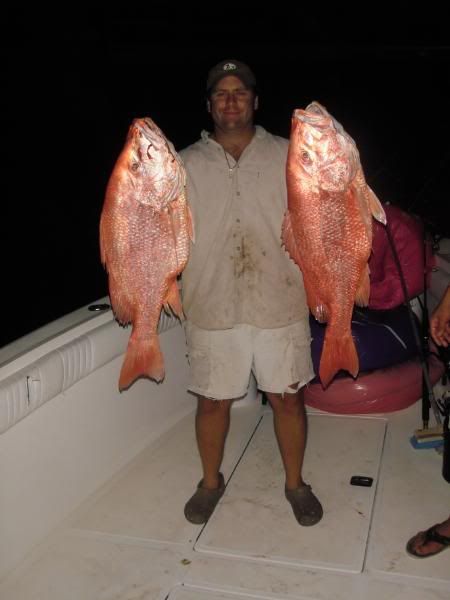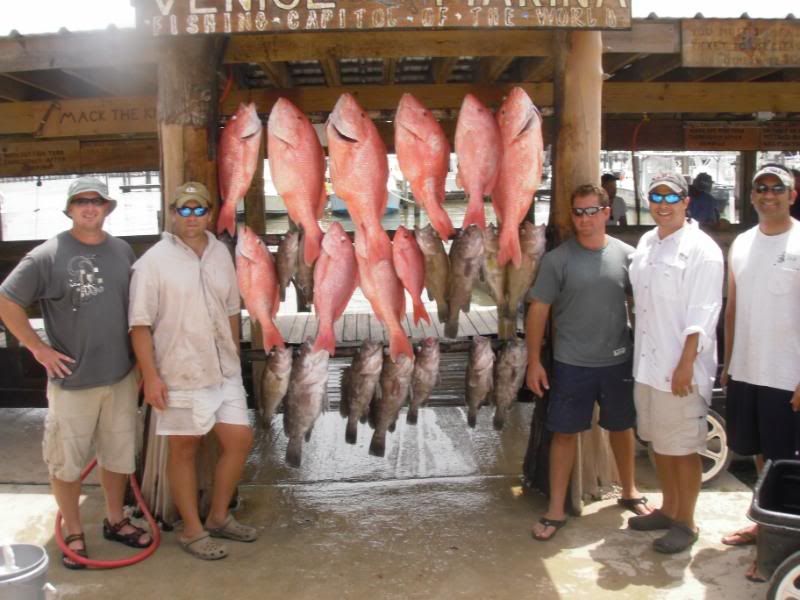 I fished a day trip on monday with some a father/son team from texas. It was a fun day but not a great fish producer. We played around with the tuna, but they showed no love, only found one aj, and then piled on the snapper like donkey kong. It was the kids first trip offshore though and he managed to pull in a good aj, 40 pound king, and an 80 pound shark so I am sure he was feeling it the next morning.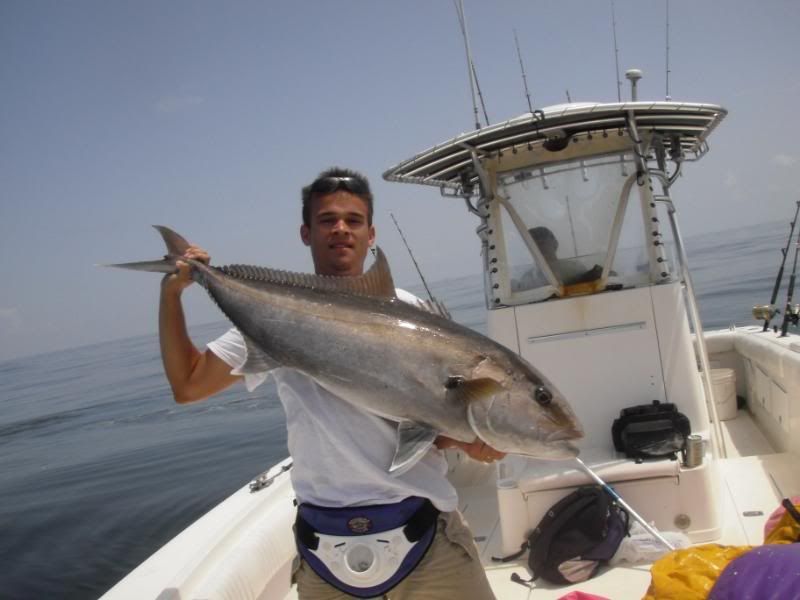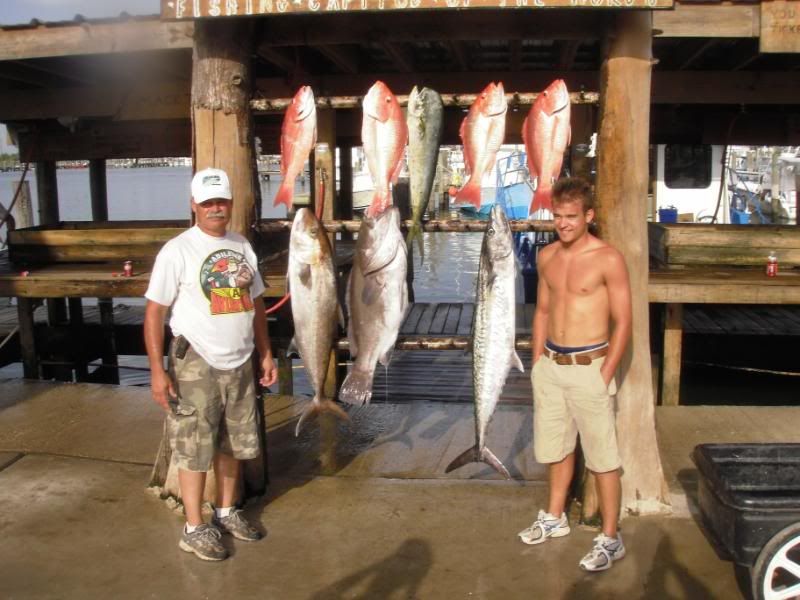 I had Jeremy Riley and his crew on tuesday with the lack of tuna success close in I made the move to roll way out and it was a total success. We doubled up on poppers as soon as we got there and then doubled up on livies. I think we had 3 doubles altogether and got all of the fish in. We also mixed in some single hookups and had 10 yf in the box by 1230. Had plenty of tuna by that point so a run in for snapper was in the cards. They cooperated as well and a 10 snapper joined the 10 tuna in the box.
http://img.photobucket.com/albums/v473/mangosnap/021-1.jpg