Discussion Starter
·
#1
·
Ran a couple trips last week when the weather was semi calm. I had the Marx family on wednesday and Tom wanted his first yf. We were able to fulfill his dream and then some. His Wife Jana caught the first tuna of the day on a stretch 30. After we caught enough kings for hookbaits we set up a drift and tom put a nice fat yf in the box on his 2nd bait out for his first ever yf. After that the big blackfin moved in and we couldnt escape them. We put about 7 more of them in the cooler before the yf showed back up. At this point we doubled up on yf three straight times I think as we had yellows rolling behind the boat eating our chunks. We caught and released a bunch more blackfins while we were trying to hook some more yellows. We ended up the day with 7 yf and 8 blackfin in the box.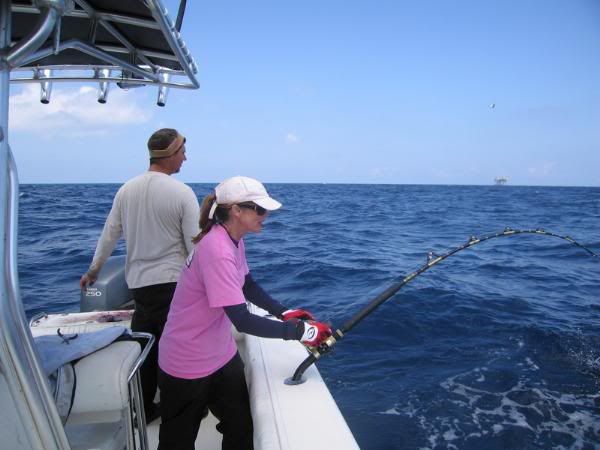 I had Keith and his crew on his33 contender on friday. It started out slick calm but got nasty rough real quick. We made it over to the tuna spot after we made a couple wahoo stops with no success. The kings were eating us up at first on the spot but we slowly started to pack some tuna in the box Keith had two of his employees on the boat but one of them was deathly sea sick so lil keith got to reel all the tuna in. He did a great job on reeling in two 60 pounders, two 30 pounders as well as 2 out of the 3 blackfin we put in the box. I had to reel one blackfin in as it was part of a double and keith wasnt able to reel in two fish at once LOL. We went through about 50 hooks to kings and hammerheads but bought home a pile of tuna meat.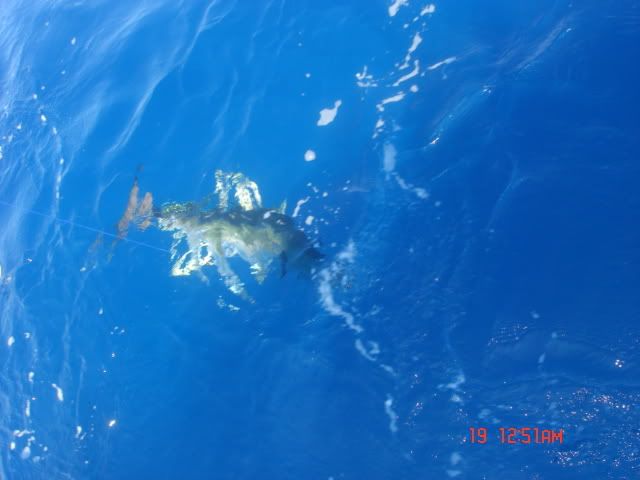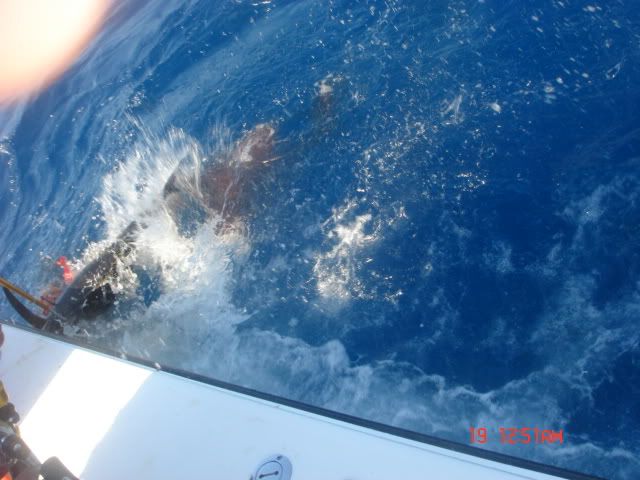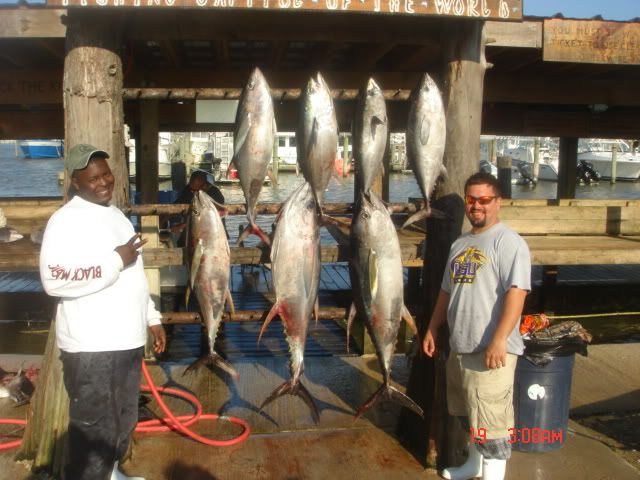 Lee ran a trip as well in some less then desirable conditions with Pete and his family from tennessee. They really had to fight through the mackeral but ended up with three yf and one bf.