Discussion Starter
·
#1
·
The last couple of days have been inconsistent to say the least. I started off on wednesday on Mike Vales boat and he had never been bluewater fishing in his life. He had a nice 30 foot grady express that he wanted to break in though. We headed out the pass and hit a few close in spots with no success and then rolled long. Got to our place and I took a cast with an OTI popper and here came the dolphin. Had one hooked up and the rest around the boat. I rigged up an OTI jigging rod with a circle hook and was pitching live baits to the dolphin which was extremely fun. The biggest we nailed was 36 pounds. The dolphin left us alone so we headed back to the rig and started tuna fishing. Brennan hooked up on a 70 pounder and put it in the boat pretty quickly. We tried a little longer but with the fish box mostly full we headed back in soon after. These were some of the happiest guys I have even seen with their fish.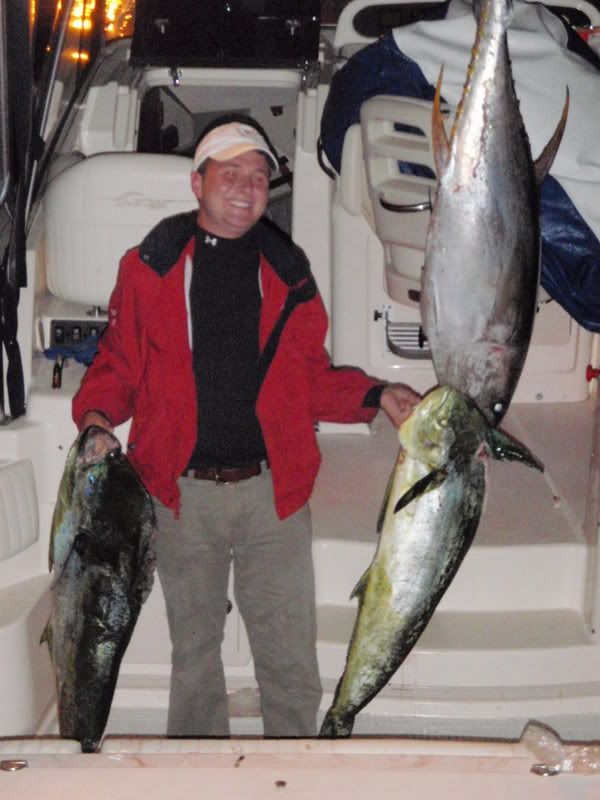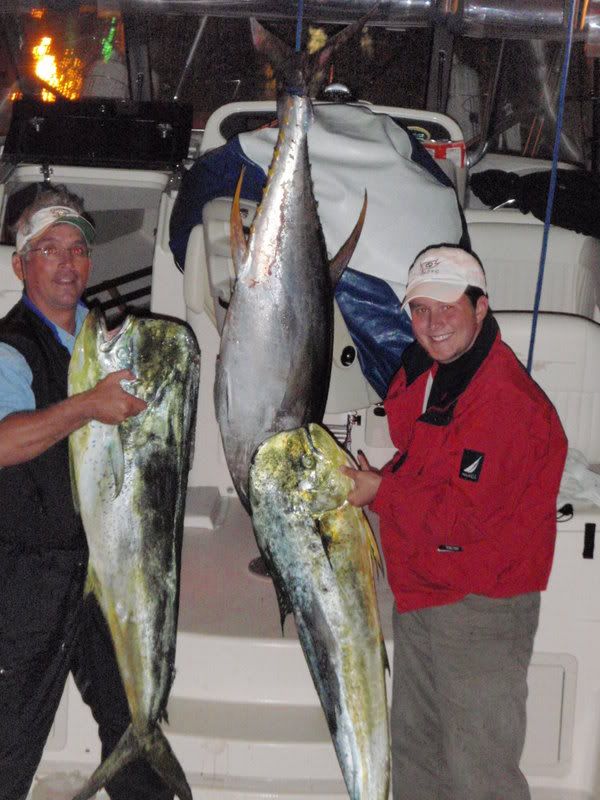 The next two days I had Dale Stevens and his friends along. We hit up the shrimpboats for no luck and then headed long. First live bait in the water was a 60 pound yf in the box. After that we couldnt buy a bite on a livie. Someone threw a popper close to the rig and here the dolphin came again. They wouldnt hit the popper but we pitched them some chunks and quickly boated three nice bulls and one smaller dolphin. Started to chunk for tuna and after a couple dry runs we hooked up and broke one off. Then we started picking away at them. We put three more yf in the box. We got all our hits on 60 pound frenzy flouro. We headed back in with 4 yf and 4 dolphin.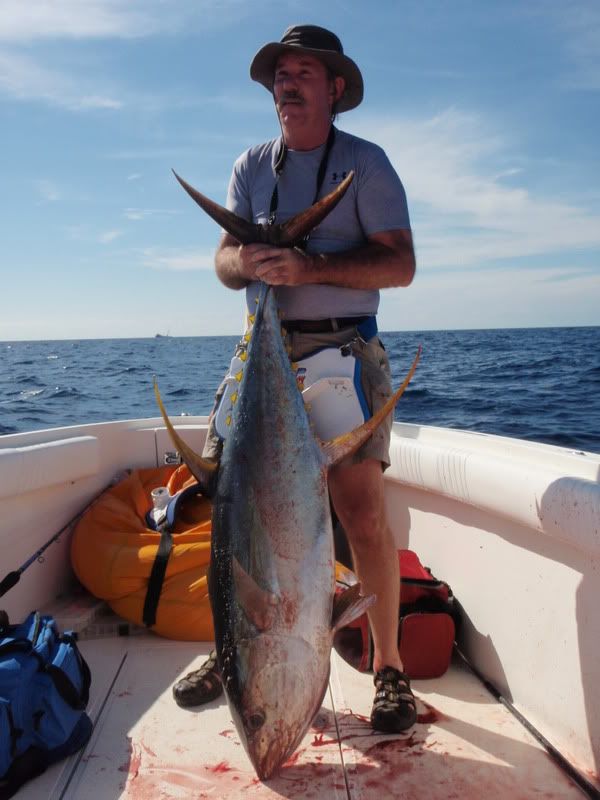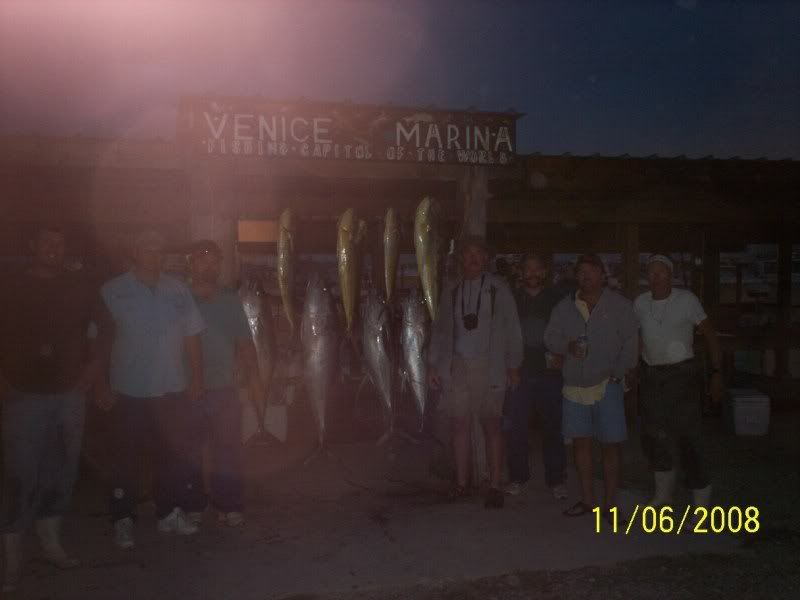 I had the same group on friday and I was hoping we could beat the front back in and still get some fish. Well we got caught by the front and didnt catch fish. That was a heck of a double whammy. I stayed in close along the shelf and hit 4-5 rigs that generally produce fish this time of year and never even marked a tuna.