Discussion Starter
·
#1
·
Been having an interesting time here in venice. HAd a pair of day trips go out with Capts Hunter and Lee on fri while I was supposed to run an overnighter with John Hook. Got up around 930 to a thunderstorm so ended up cancelling my overnighter and stayed around the dock till my guys got in with some good stories. They both had 6 yf each although hunter won the big fish pot with a 153. We pushed Johns trip to saturday where he went out and caught a couple yellows and some other assorted fishies.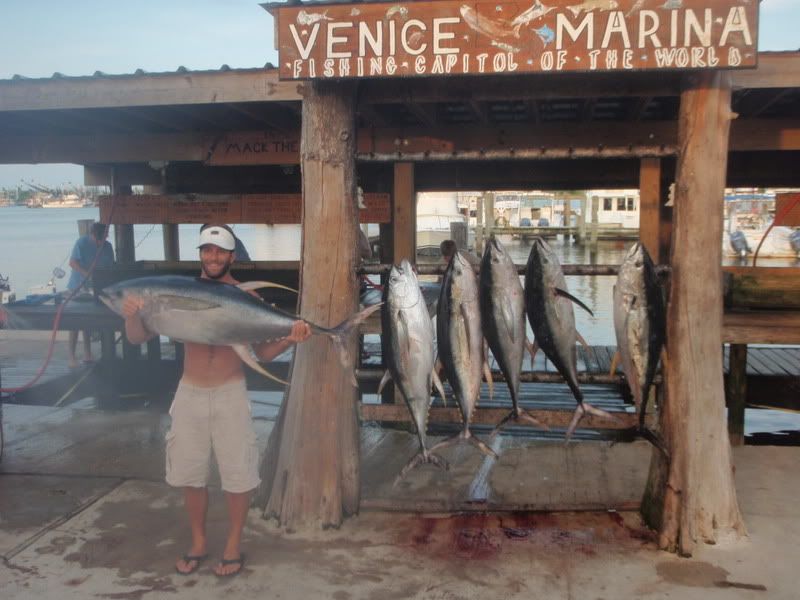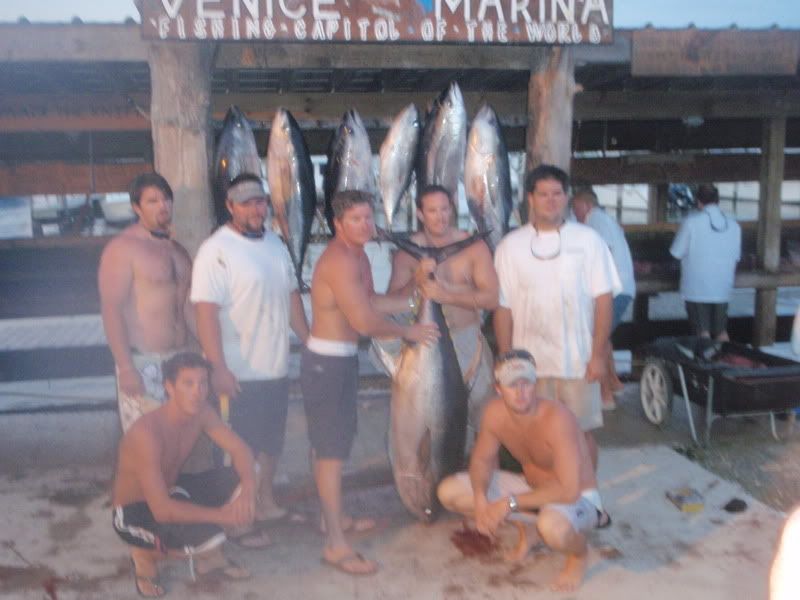 I ran another overnighter on sat night with Harold Moses and crew. We had a heck of a good trip. Started out with a yf on a popper out long. Put our livies in the water and picked away at them and ended up with 6 yf in the box before dark. Ran a little over to the east for the night bite and got on a great blackfin bite. Most of the blacks were 18-25 pounds. We had no yf action at all then so we started piling the blacks in the fishbox. Around midnight we had 15 or so blacks in the boat plus the 6 yf. WE made the decision to take a little nap before we got back on teh bite. Around 215 we made teh move back to the rig and immediately got on a yf bite again. At 4 am we put our last yf in the box to give us a total of 11 yfs and 15 blackfin.
We put all these fish in one of my two boxes on my boat. If theres one thing about the palmetto the fishboxes are huge.