Discussion Starter
·
#1
·
I ran a couple trips on the palmetto this weekend in less then optimal weather but the boat did ran pretty well we had Mike and his crew from river ridge on saturday and we busted through some 3-5s on the way to a nearby floater it wasnt a fast bite but it was steady. We had a double on our first pass and managed to land one 60 pounder out of that. Those two fish bit on live hardtails on 60 pound frenzy flouro. About an hour later we nailed another double on a live threadfin and a chunk of a bonito. we landed both of these fish. By now the seas had built to 4-6 footers so we decided to make one more pass. This was the money shot as we hooked into a solid fish on a chunk of pogie. After about a 40 minute battle we put a 100 pound yellowfin in the box.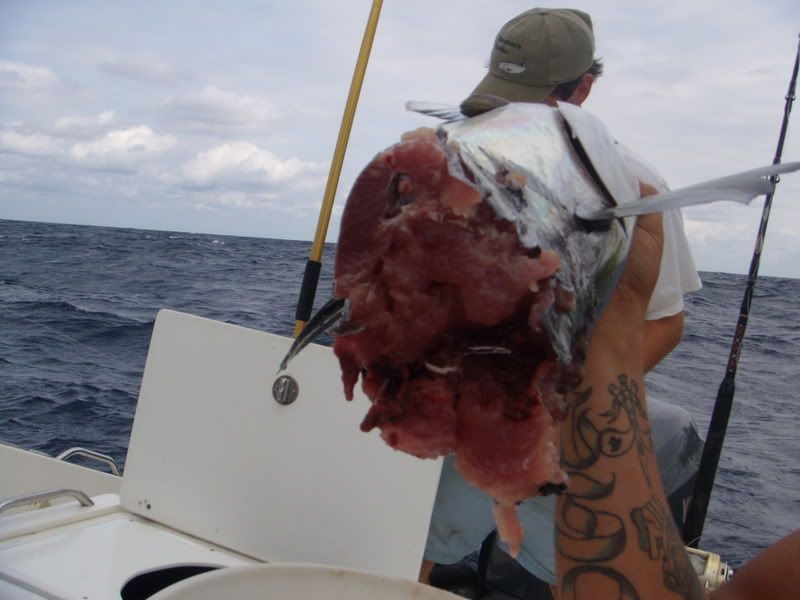 We ended up the day with 4 yellows to 100 pounds.
On sunday it was too rough to even think about heading offshore so we loaded the redfish tackle adn went out looking for some bulls. It took a little while to find them but when we did it was a good bite. I had three guys with me and I think we caught about a dozen reds between 10-15 pounds.
Monday morning looked awesome so we headed back out and instantly ran into a bunch of footballs at the floaters We caught a few on poppers and some on live bait before we put a small legal yellow in the boat on a livie. WE also put one about 60 in the boat on a chunk before the bite died off We picked up and ran all over the gulf before I found a shrimper in the delta. We put three 20 pound blackfin in the boat here before the wind picked up and we had to head in.
Here is a pic of my new 36 palmetto