Discussion Starter
·
#1
·
Well all I can say is thank god we have a company like Anglers Pro Shop here stateside to bring us the newest gear or we would all be jigging with Trevalas I am amazed at how much quality tackle they have every time i am there the best part about it is it is like a family there. They actually had customers in from Brazil just to stop and say hi. Speaks Volumes about there commitment to our sport.
Speaking of Shimano, I was both surprised and astonished about the changes Shimano made in its Japanese Blue Rose rods. When Sami told me about 2 months ago that the newer versions were out and they were super sweet I was reluctant to believe it as I owned the previous versions and I found it to be too heavy and bulky and soon after buying it I sold it.
I CANT BELIEVE THIS IS A FACTORY ROD!!
I love Hots Rods, I am a Hots guy as I owned the 48XXH and the 52EX, however I needed to purchase this new Shimano Rod ... just because!!
The newer versions are without out a doubt the most beautifully crafted rod I have ever seen. Bar none! I don't know how it will fish yet but the early indications are it will be a hit. The whole rod screams style and looks as though it was made by a high end designer.
The butt section is very different and comfortable the exposed blank between the grips is totally Iridescence Blue and bold, the fore grip is ribbed (for your pleasure only ha ha) at every grip section there are winding checks to finish it off. The wrapping and finishes around the guides are very detailed and bold.
When you initially get the rod bent it screams backbone but with a light side. I feel they have taken a lot of the weight out of the rod so I will be testing this rod out in Wilmington next month.To finish it off they have a great mesh/sold rod wrap to protect your investment a nice finishing touch to a high end purchase. The cost of teh rod was around $470
Stay tuned to a report from the battlefield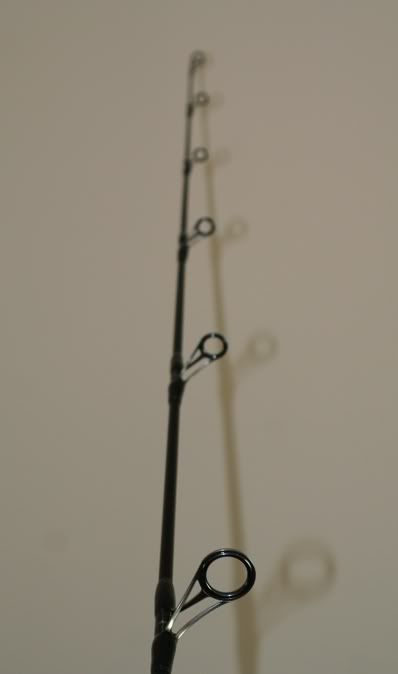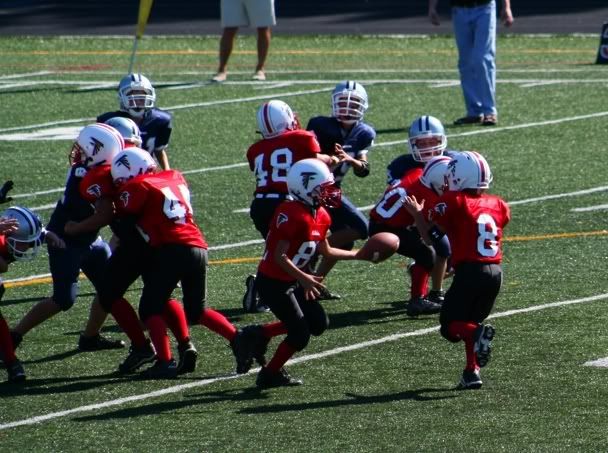 http://i238.photobucket.com/albums/ff77/gkrosss/screencapture008-9.jpg