Discussion Starter
·
#1
·
Even it was not a slaughter, I enjoyed cod fishing on the Frances with fine other fishermen in very relaxed atmosphere in fine weather.
Cod were there, but they didn't cooperate except in early in the morning. The main body is yet to come as most cod caught were in dark color.
As I posted before, I observed that Solvkroken Stainless 9 oz worked better than other jigs in the morning. I was somewhat surprised not many fishermen sued diamond jigs which are traditional hot jigs around Block Island.
I didn't do well in early in the morning when bites were pretty hot as I tried to test several new jigs. I even used $35 Labo SL jig. 8*
However, I decided to stay with Labo SL jig as it should attract cod because of its viking jig style design. Indeed, I saw it worked.
Fortunately, I didn't lose the jig.
I did try squidding technique, but I didn't get any hit. Most hit came when I bounced bottom with jigs slowly.
As we had light wind and current, even 7 - 8 oz could hold bottom.
There are decent amount of mackerel near the bottom.
Cod are coming, but it wiil be very crowded this season as we don't have other alternatives thanks closure of seabass.
caught on expensive Labo LC jig
good action early in the morning.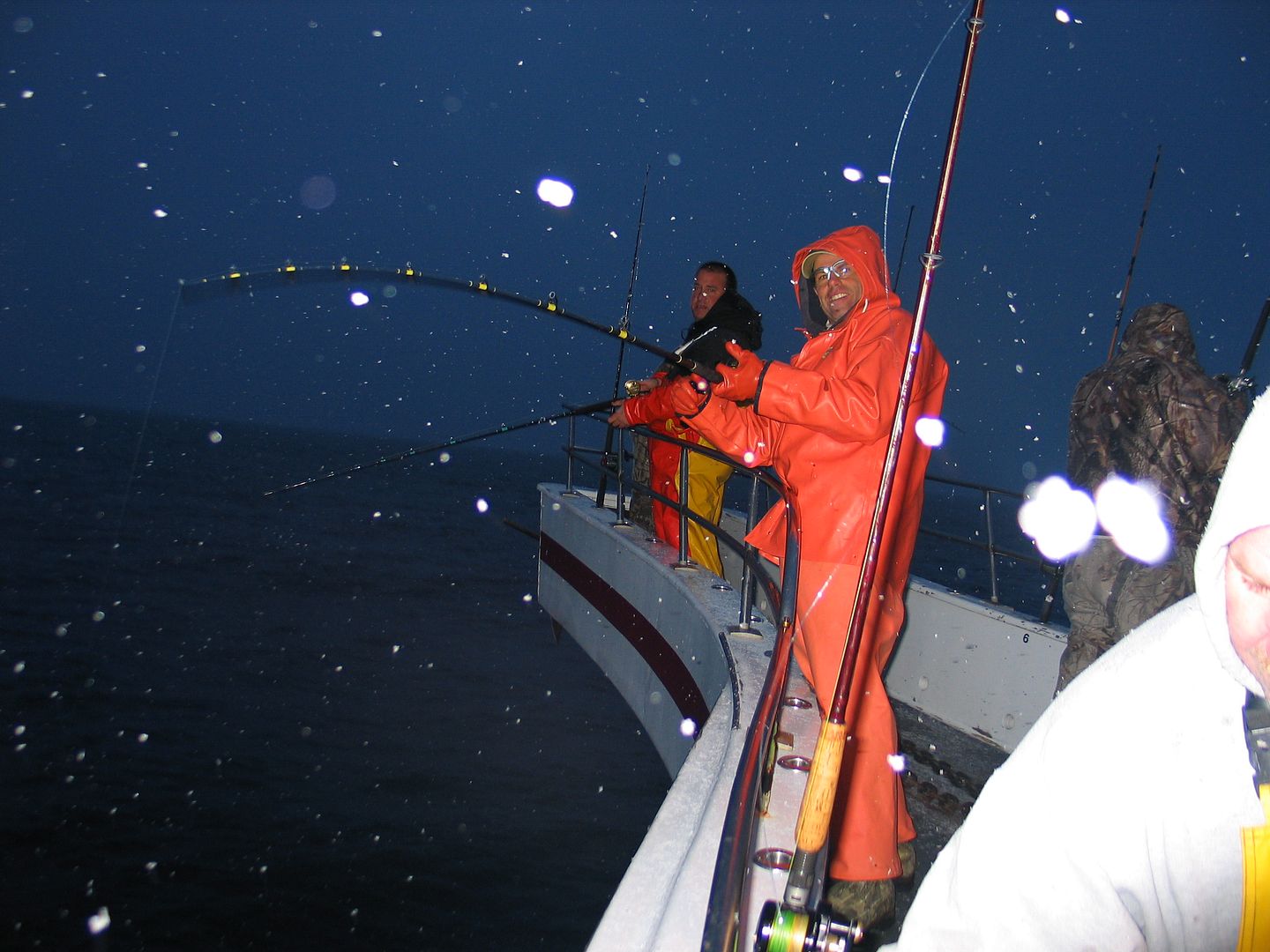 ling on a jig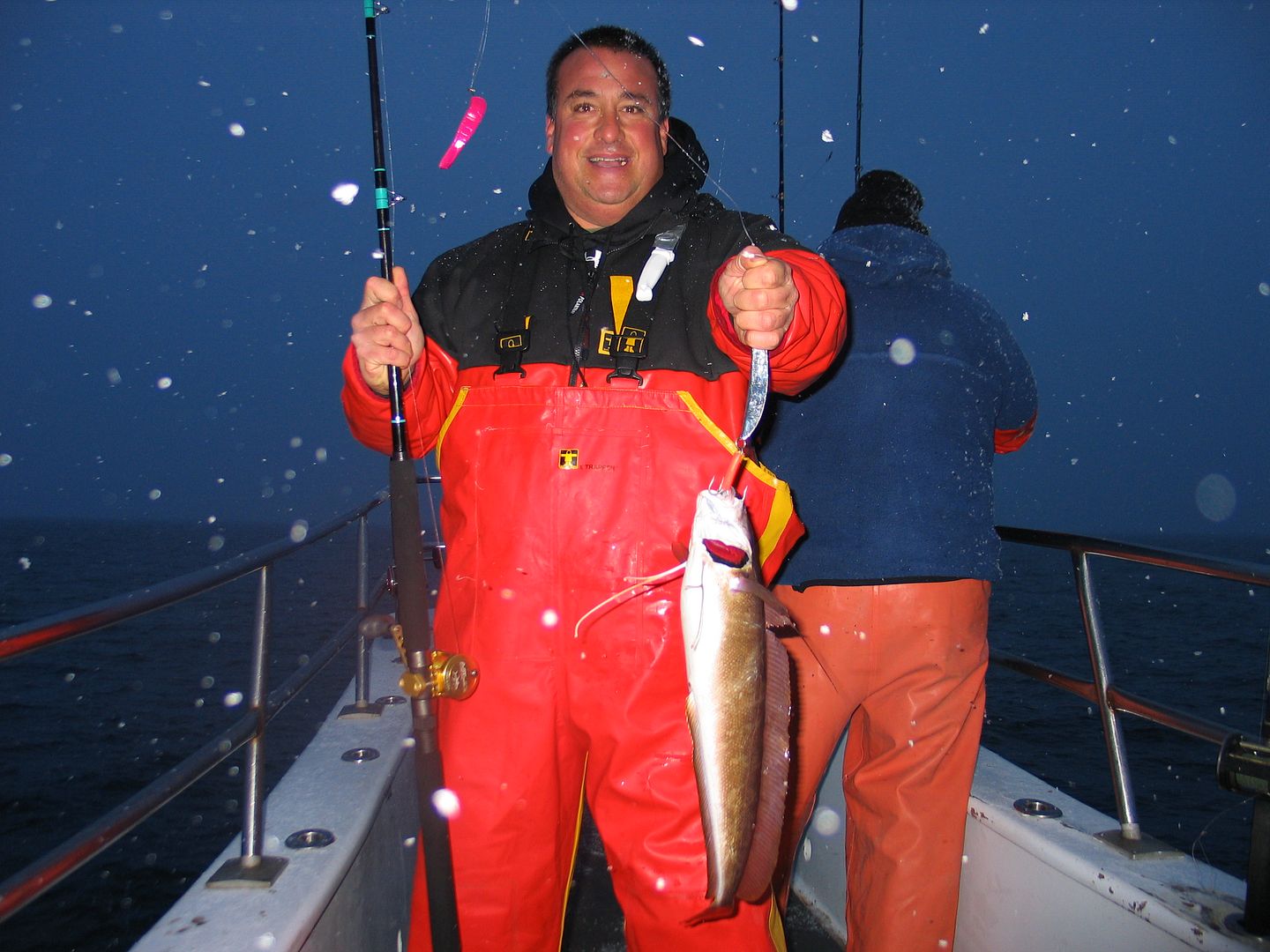 fishing in the snow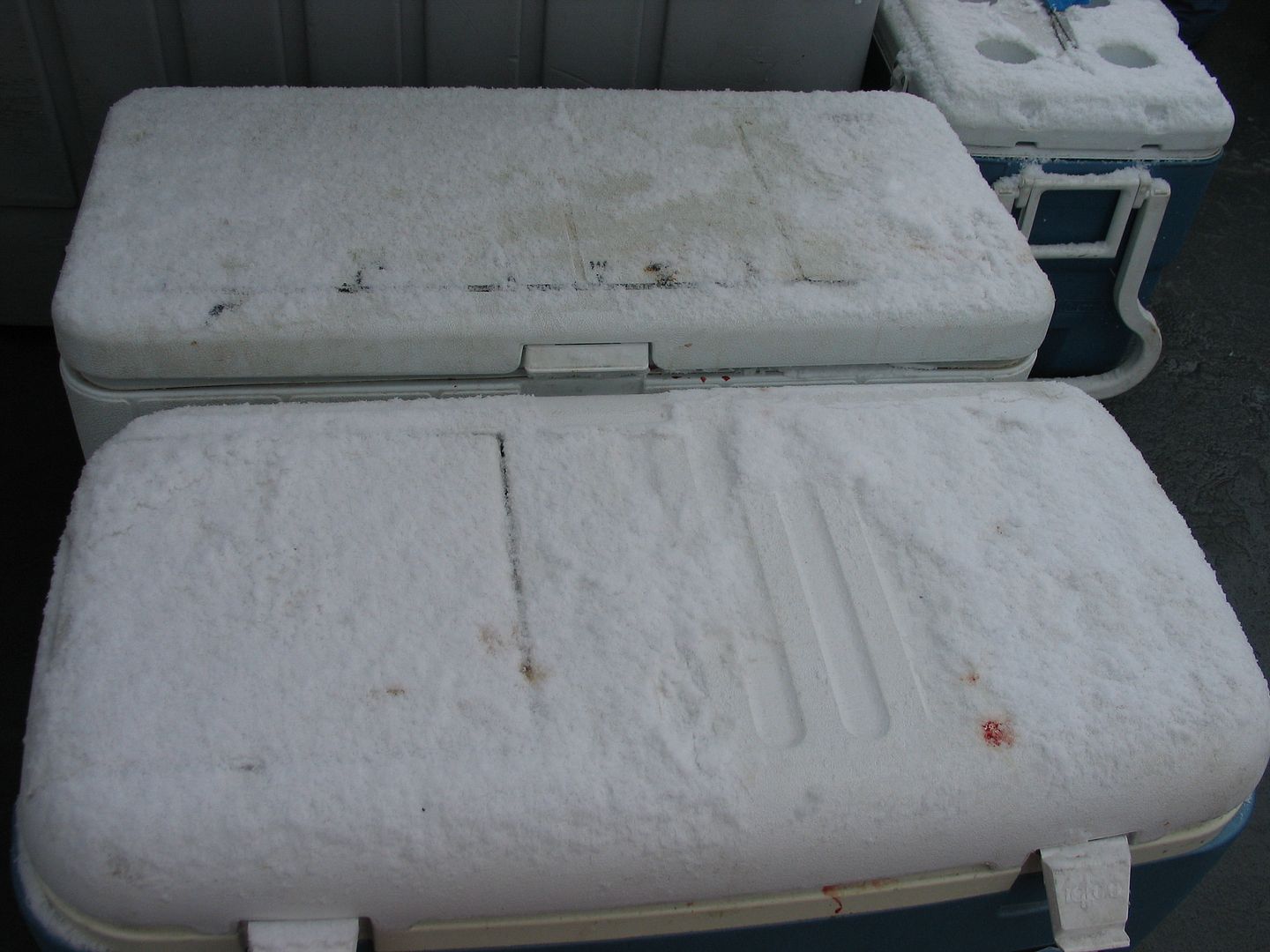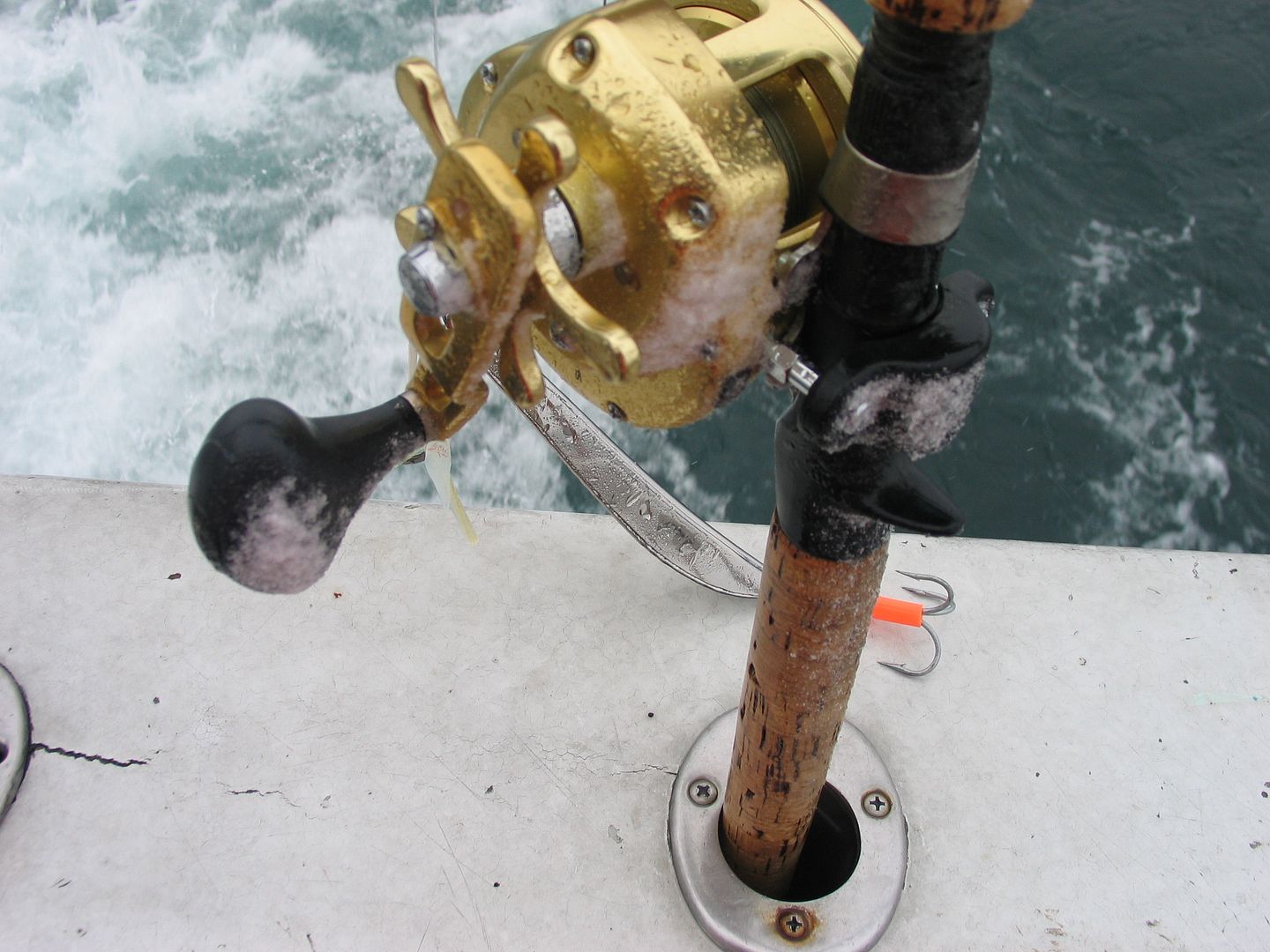 I enjoyed mackerel fishing briefly.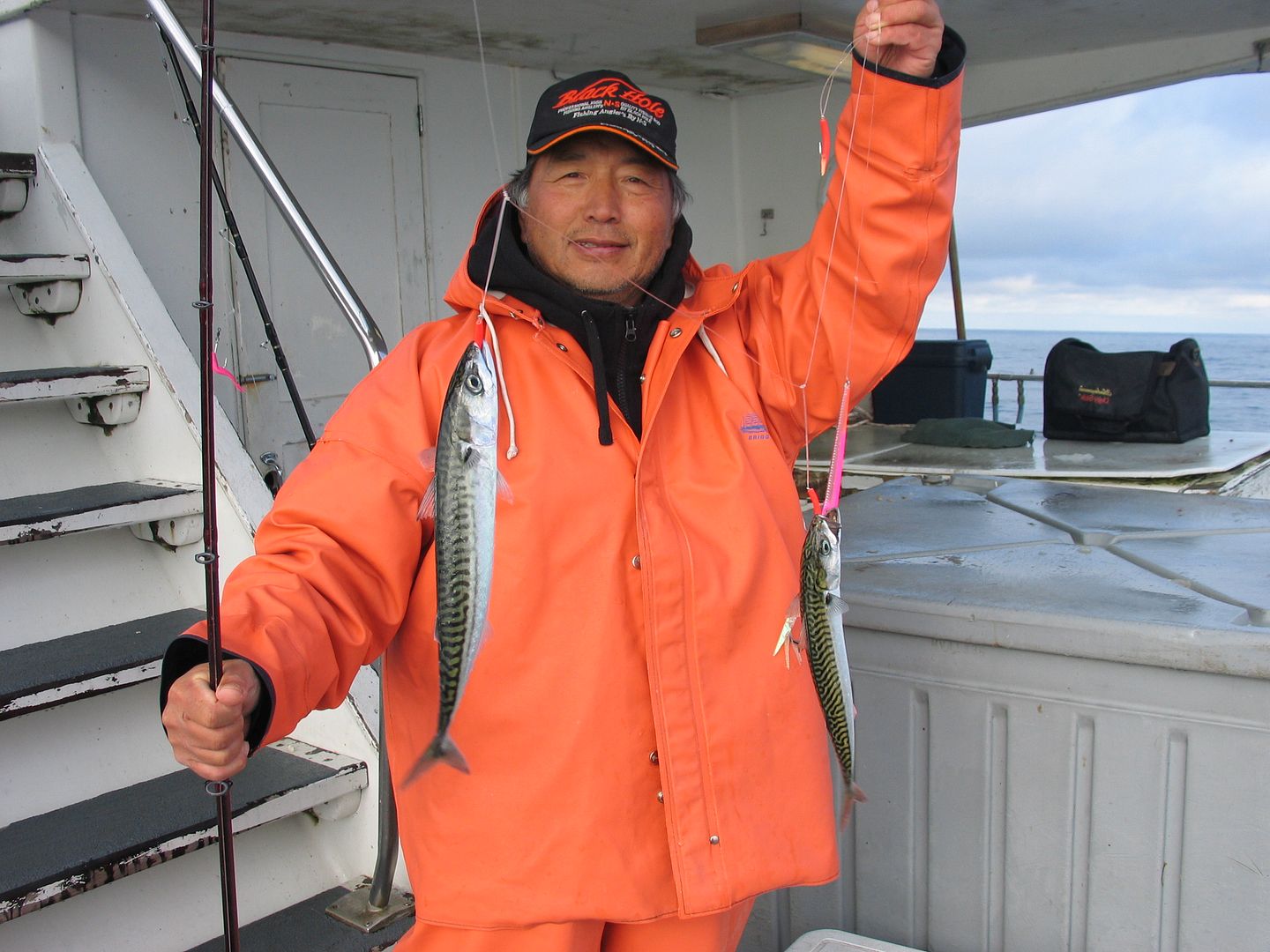 small pollack on a teaser hook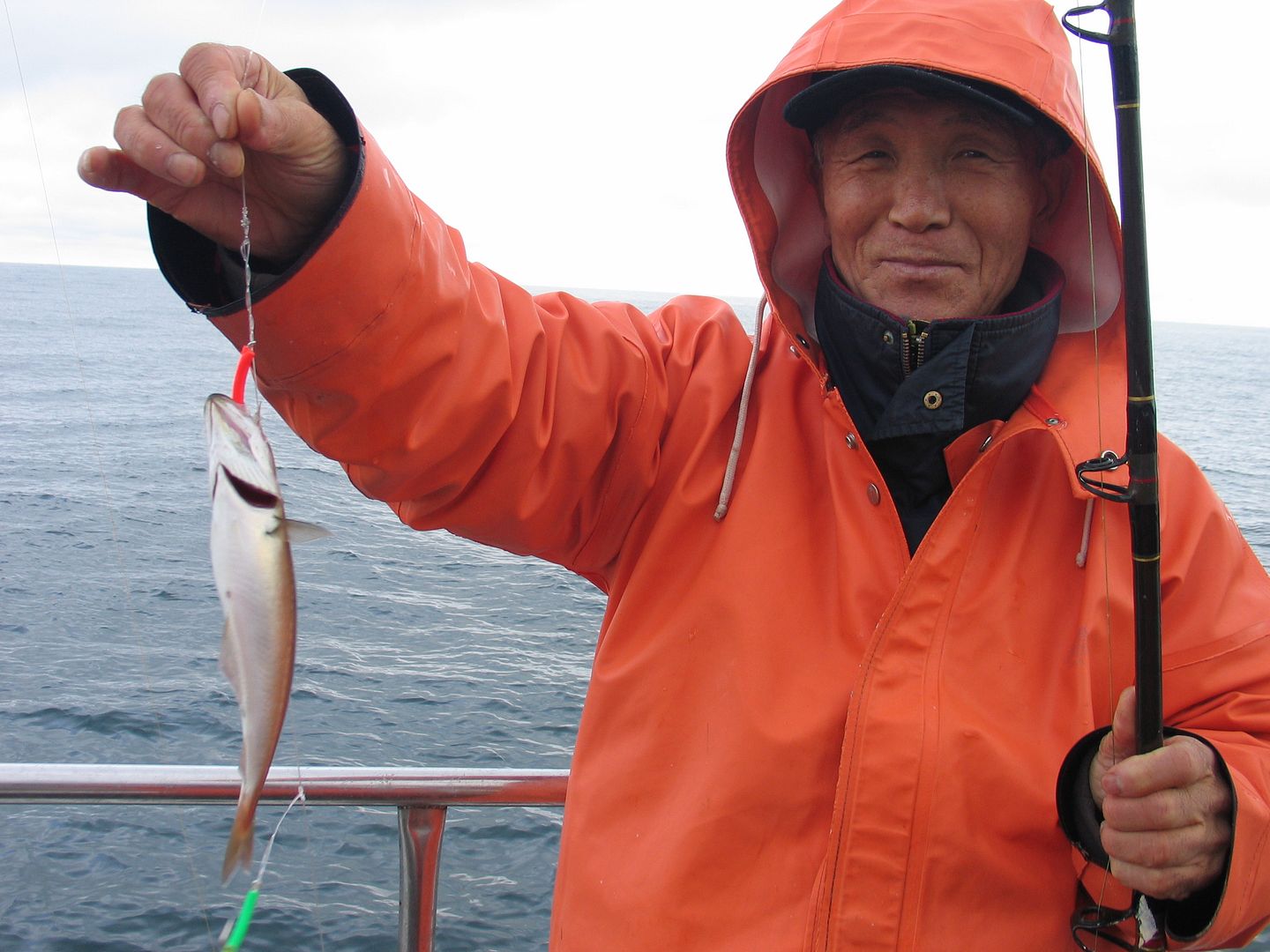 even bergal hit jigs. we had a nice 7- 8 lbs blackfish on a jig, but it was released due to closure of blackfish.
Varieties of fish caught on jigs