Discussion Starter
·
#1
·
7'6" 80# OTI Conventional - Trinidad 40N
Well it finally came and I can now get my build started. The plan is a much smaller split grip than the one I made on my spinning rod. I don't see it being a huge issue on the spinning rod, but I wanted the grip on this one to be under my arm rather than the open spot.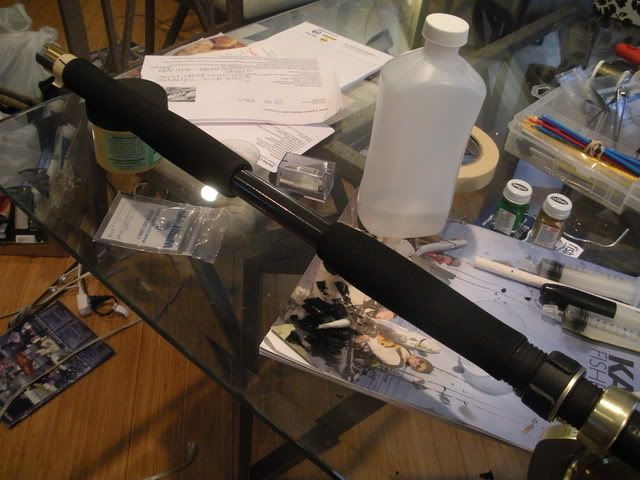 All the components arrived from Mud Hole. The reel seat and gimbal match the reel about as perfectly as I could have expected.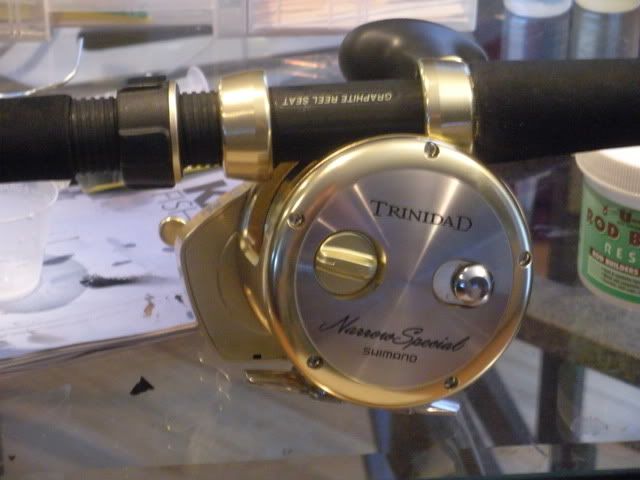 Here is the handle assembly glued together waiting to cure and then for the final touches.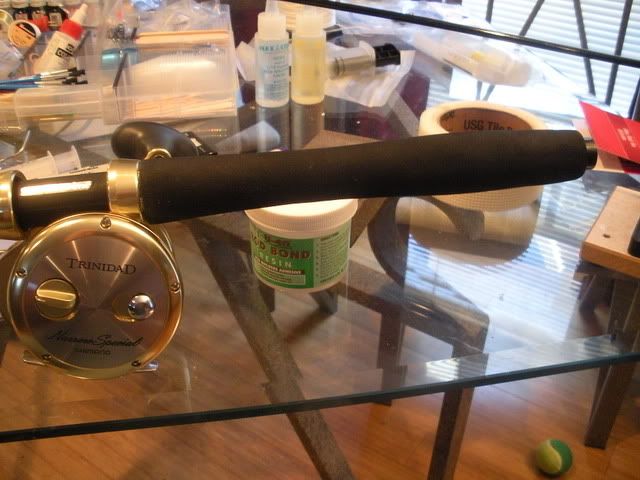 The base wrap will be a tiger wrap done in flat black and metallic gold. I have not decided what to do for the under wraps or inside the split grip. I bought some Trimar thread in black and gold so that it kinda draws the look of the tiger wrap up, but doesn't require such a thick coat of epoxy under the guides. Please feel free to interject opinions or pics that would be similar to what I'm doing. I'm sure that I'll wrap and re-wrap this one a few times because I really want it to look good and all kinda mesh together.
Guides are Fuji MNSG going from 20 to 12 with a 12 tip. Reel seat and gimbal are American in Calcutta Gold.
More pics to come when I get going on the wraps.