Discussion Starter
·
#1
·
06-25
It was rainy and windy all day. No boat sailed today as we had wind upto 50 miles, but even miserable condition couldn't stop us fishing.
We met our Captain Kageyama-san and river guide, Aoki-san, who guided Mogi-san in Kodiak, founder of Japanese style jigging.
Aoki-san gave us valuable infomation about river fishing. He said sockeye run just started and fishing is still slow, but we decided to try anyway. With the help of Kageyama-san and Aoki-san, we got all the equipments and headed to the south.
There were 4-5 flyfishermen fishing sockeyes and saw a few guys land sockeye. But I saw only couple of sockeye swimming up for a couple of hours. We decided to drive northwest of the Island for dolly vardon from shores, but it was dead low tide and high wind against us.
However this kind of fishing remined me of fishing trout in Delaware river alone years ago. Suddenly I felt I have been involved in competitve fishing with crowd and forget about fishing in solitude for long. Even though I fish with Dave for the first time, we fished like we did for a long time together as Dave has as the same enthusiasm as much I have and has appetite for variety of fishes and fishing styles.
We are going to fish with Capt. Kageyama-san today and plan to stay in the bay as wind still is blowing until early in the afternoon.
I hope Dave can catch his first halibut today.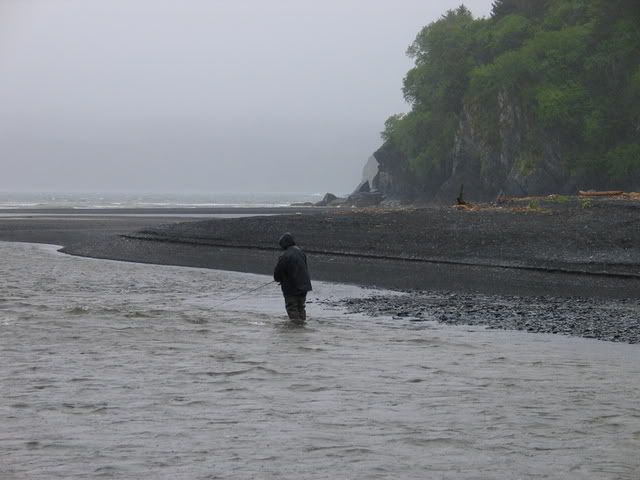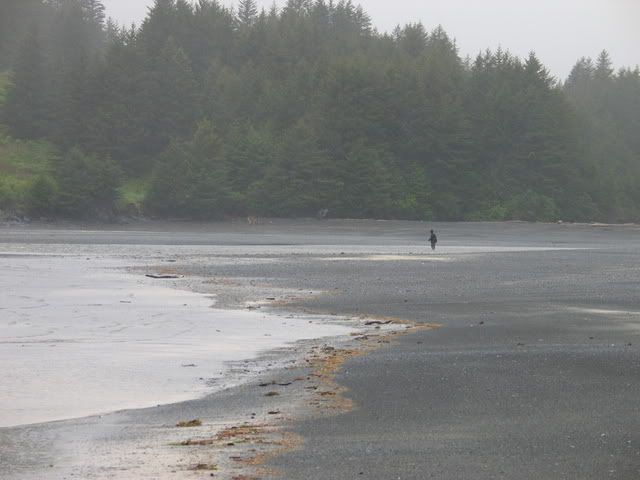 Who said all fishes are big in Alaska ?