Discussion Starter
·
#1
·
Bluefin popping last Sunday and Monday was fantastic in Southwest Corner of Stellwagen Bank early in th morning though smaller tuna dominated.
I went with Capt Jimmy of the No Time with two fishermen from Korea and Yong yesterday(10-27).
Jimmy loves to use live baits, but I insisted to go without baits as popping was great on Sun and Monday and I didn't want to lose fishing time to catch baits as they bite only 2 hours until 9:00 am on Monday.
Jimmy said we could catch whiting only one mile from fishing spot in SW corner and I had no reason to object it as I missed whiting fishing since 1991 in NY area.
We we got the SW Corner, we didn't see much bird action. When I saw Jimmy put down lines with live whiting, I knew I had to change my plan from popping to jigging.
While drifing with other fleet, we didn't get any bites. Jimmy went to the spot he liked and we immediately marked some tuna.
He used Park's Daiwa Mura Mura Expedition rod/Ocear Jigger 5000P for live bait and put the rod in the rod holer. Soon after, we heard big breaking sound, when we turned the rod got broken in half just below the ree
l seat and the rod/reel were gone !!!
As soon as I had a hit on my Grey Hooker jig another rod with live whiting went off. I let Park fight the fish and Yong fought other tuna.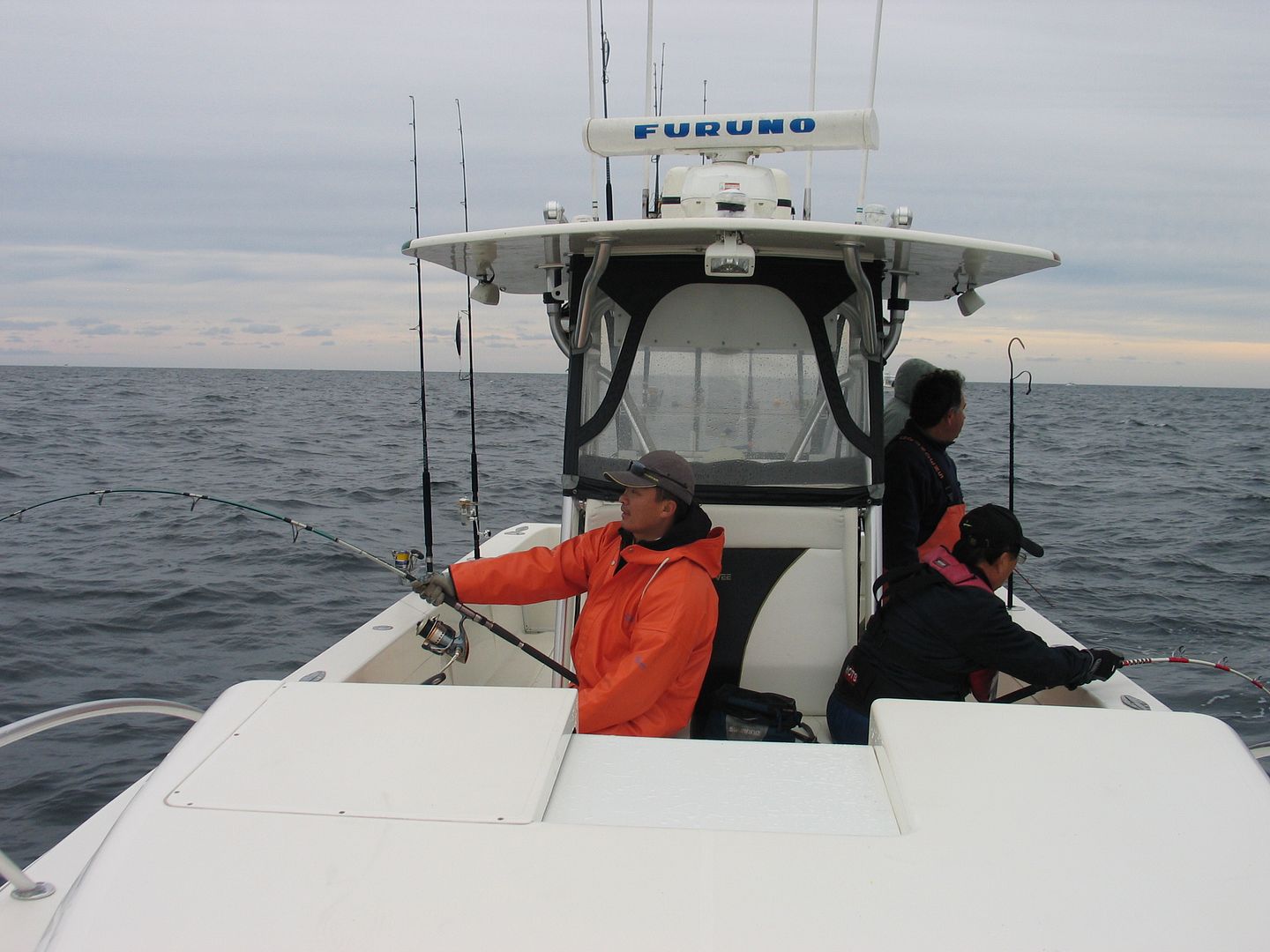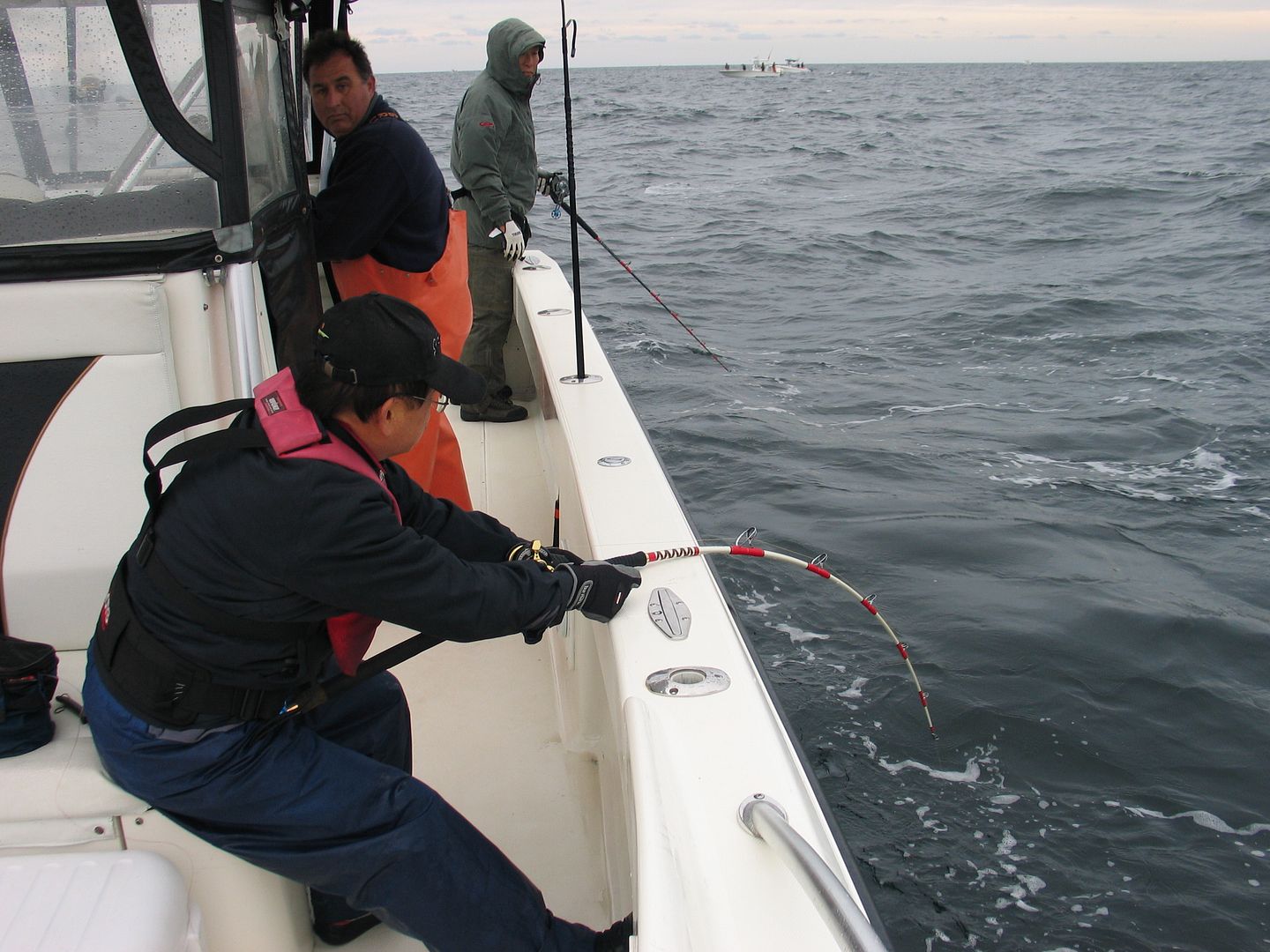 continued after lunch.