Discussion Starter
·
#1
·
JM Power T-bar handle and round knob have been popular for years.
I used JM T-bar handles for a couple of years before I became a dealer of JM.
When I opened my shop and became a dealer of JM last year, I am more impressed with JM products. I realized JM guys are very innovative and perfectionists.
I saw Goosetackle comes up with nice custom handles with reasonable prices.
That is a good news for fishermen as most custom handles made in the US are not acceptable, especially for jig fishermen.
JM handles are not cheap, but I realizd there is always good demand of high quality products even with higher prices after I opened my shop.
The problem I faced was I don't know anything about mechanism of reels and parts.
When asked how to install JM power handles, I had no clue at all.
With the help from my friend, I can take pictures how to install JM handles to different reels.
I am going to post pictures of installation of JM handles and knobs one by one.
First, I'll start with JM power T-bar handles for Stella SW (6000 - 20000)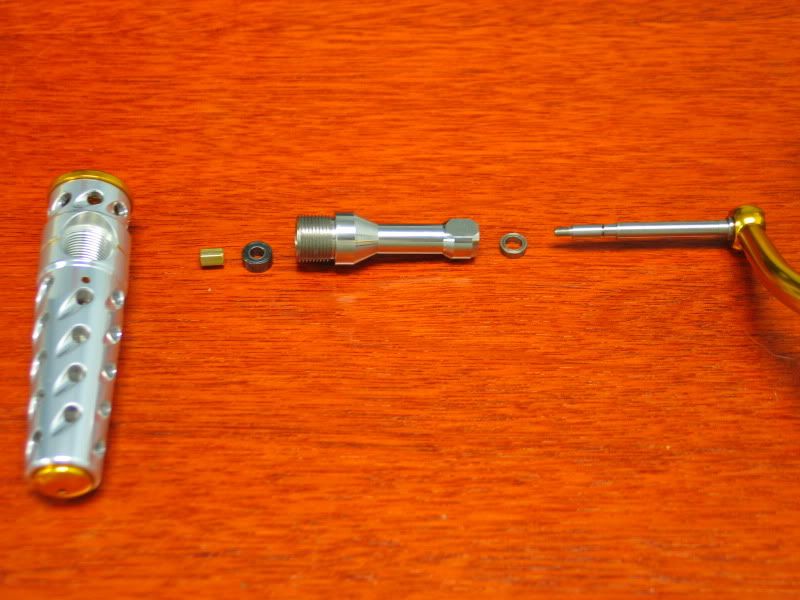 You can get ball bearing on the left from the reel and JM provides another ball bearing on the right. with two ball bearings in the handle, turning handle is super smooth.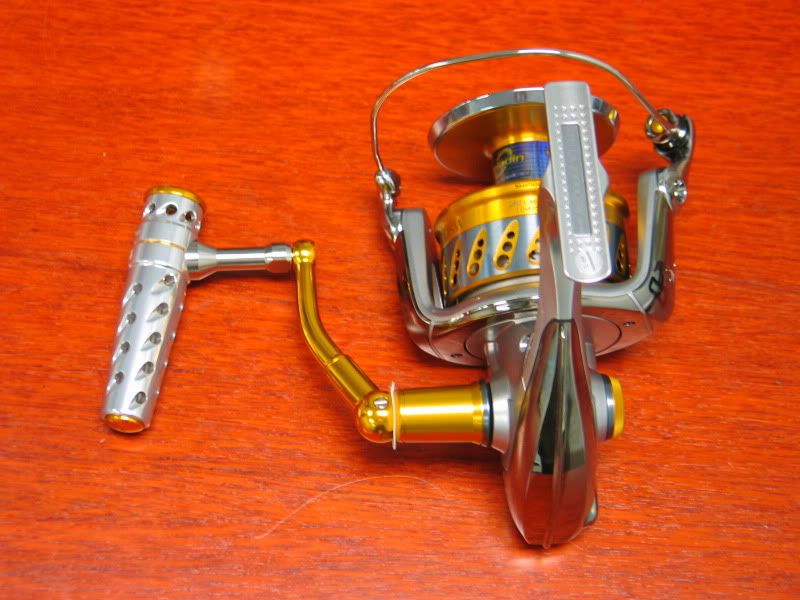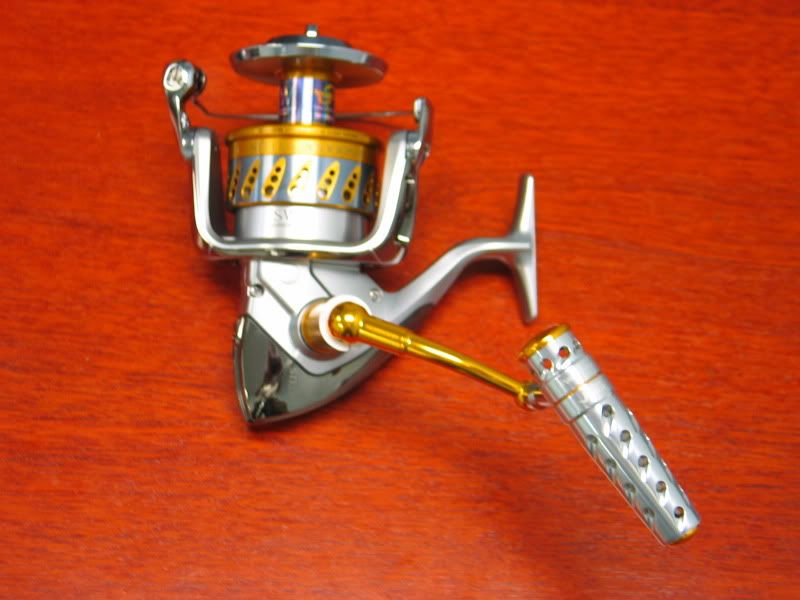 The JM handle model shown above is LT81. You need special long shaft for Stella SW.