Discussion Starter
·
#1
·
I got inquiries of new light JM Aluminum gimbal belts.
JM introduced new two types of light fightiging belt for gimbled rod and non-gimbled rod.
I haven't test them myself, but ChrisW gave good review after he used the belt on a recent trip to Three Kings Islands, NZ with JM guys.
Here is his review:
During my recent trip to the 3 Kings with the AG guys, I tested the new JM small gimble belt and was surprised at its comfort despite its obvious smaller size when compared to the full size gimble belt worn by Nepps in a previous post. Perhaps it might be easier to explain that the full size gimble belts if worn too low tend not to spread across your legs evenly especially as most anglers tend to have a forward foot, backfoot stance for greater stability. This distraction can catch you out during the wrong moment so its better to avoid it if possible.
The smaller gimble belts worn around the groin and above the thighs I found to be more comfortable and did not have the distractions of the lower positioned gimble belt. If you have the larger gimble belts, adjust them to their highest position and check out the difference.
All plate come with basic adjustable belt.
It weighs 15 oz and the price is $109.00 plus $10 shipping within the US.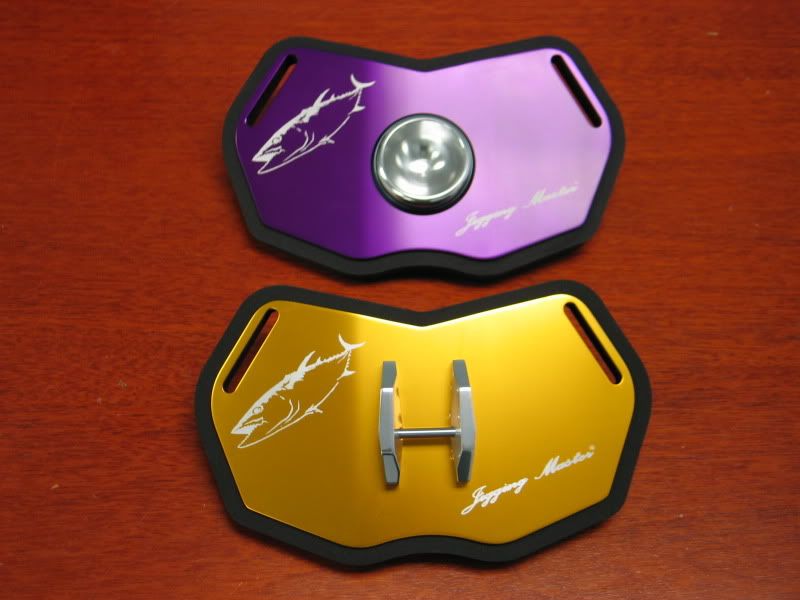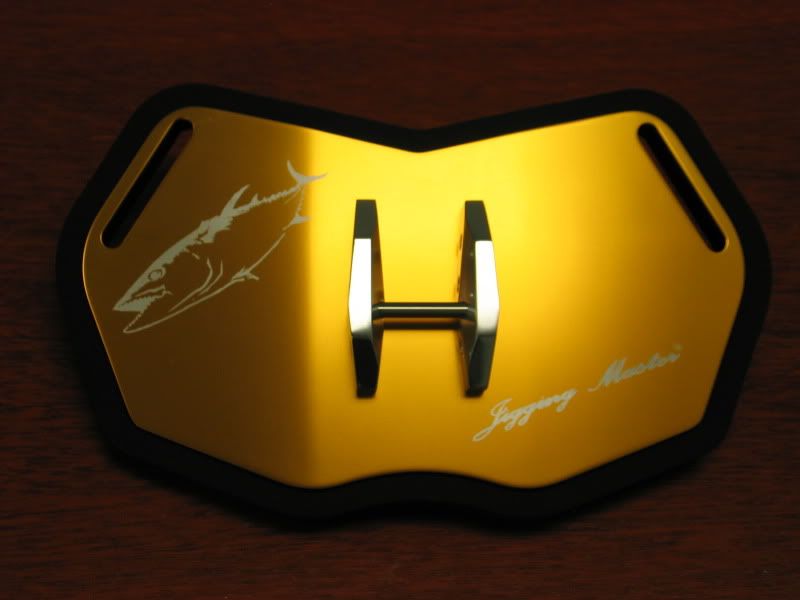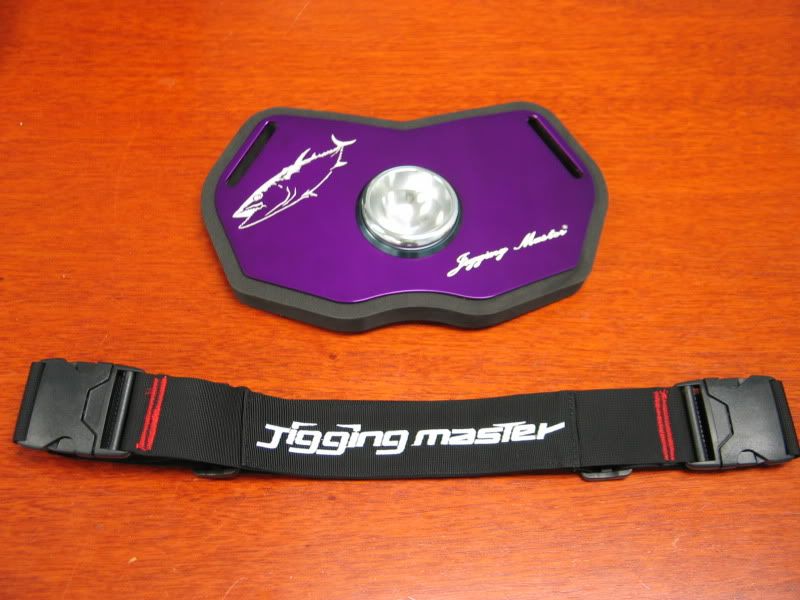 size comparison between new small gimbal belt and original JM gimbal belt