Discussion Starter
·
#1
·
Everybody thinks crazy to run over 50 miles to catch a few fluke, but I did yesterday.
John Lee in Belmore,LI asked me to run his boat as he invited Hideo Kuribara,owner of famous Ushiwakamaru sushi restaurant, NY yesterday.
Originally I plan to go to Atlantic Beach Reef as I got a good fishin report there from a charter boat captain who fished Saturday.
But I changed my plan as it was calm and fishing report out of Shinnecok was so good to ignore. I took only 1 1/2 hours from Jones Inlet to Shinnecock. We drifted alongside other boats about couple of miles east of Shinnecock, but we couldn't catch a single keeper though we caught and released so many shorts in three hours.
Finally I could locate a small area with some keeper size fluke and made short drifts to make a respectable catches though we didn't cath any fluke over 5 lbs.
My Kil-R-Rig worked. Most fluke were very aggressive and they swallowed my baits at initial strike.
The highlight of the trip was not to catch fluke, but to eat sushi and sashim prepared by Hideo. Hideo is also my longtime friend. He was a silver metallist at national sush contest in Japan and three time sush champions in the US.
Hideo-san cutting fluke. We should call him Kuribara-san, but everybody call him Hideo-san.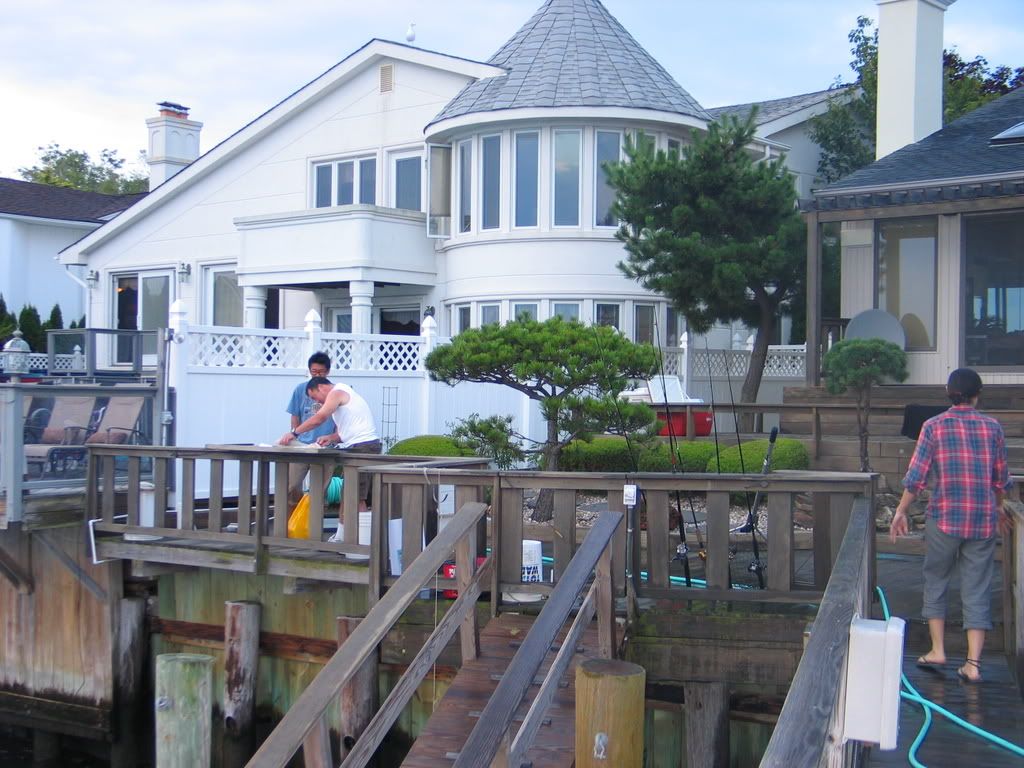 Sushi party with sush and sashimi prepared by Hideo-san.
Freshly cut fluke Usuzukuri(thinnly cut) with bonz sauce was outrageous.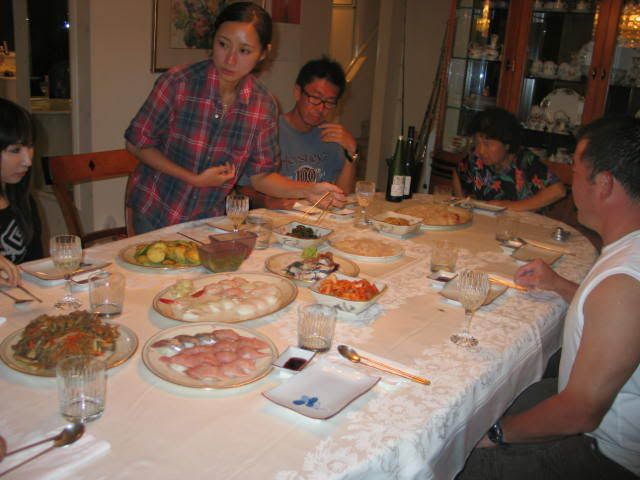 He brought some other fish for assortment.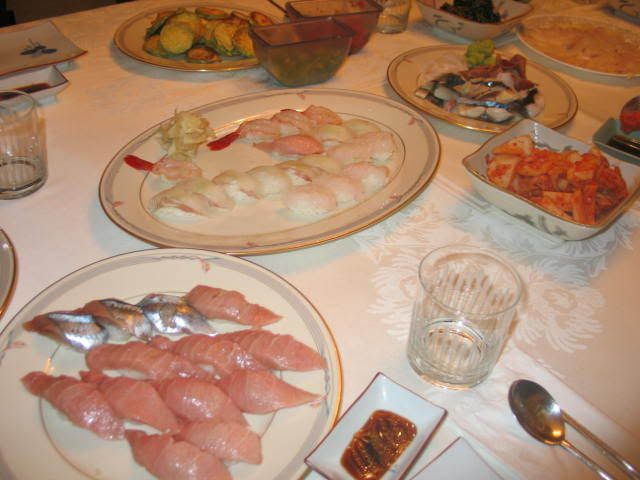 The masterpiece.
-taditional Tsuke makuro (marinated bluefin tuna),
-samma which came from Japan. Only fresh samma can be served for sush and sashimi and you don't see them at normal Japanese sushi restaurant.
-engawa (ribbon part of fluke), which is served to only regular customers
-mentaiko (salted whiting roe)