Discussion Starter
·
#1
·
Bluefin fishing usually slow down when water temp goes up to certain level in summer and we are experiencing normal summer doldrum in Cape Cod Bay, but waters off Chatham. Cape Cod is not.
The water temp was 65.5 degree when I fished yesterday.
After searching around for a while, Capt Dom asked us to drop jigs. Darrel got the first hit. I knew it was a nice tuna, as line peeled off constantly from his Satiga 50 on lokc-down drag ( about 25 lbs).
Unfortunately it pulled hook. He was similing after the fight. I was not sure he was happy to hook up a nice fish or fish pulled hook gladly.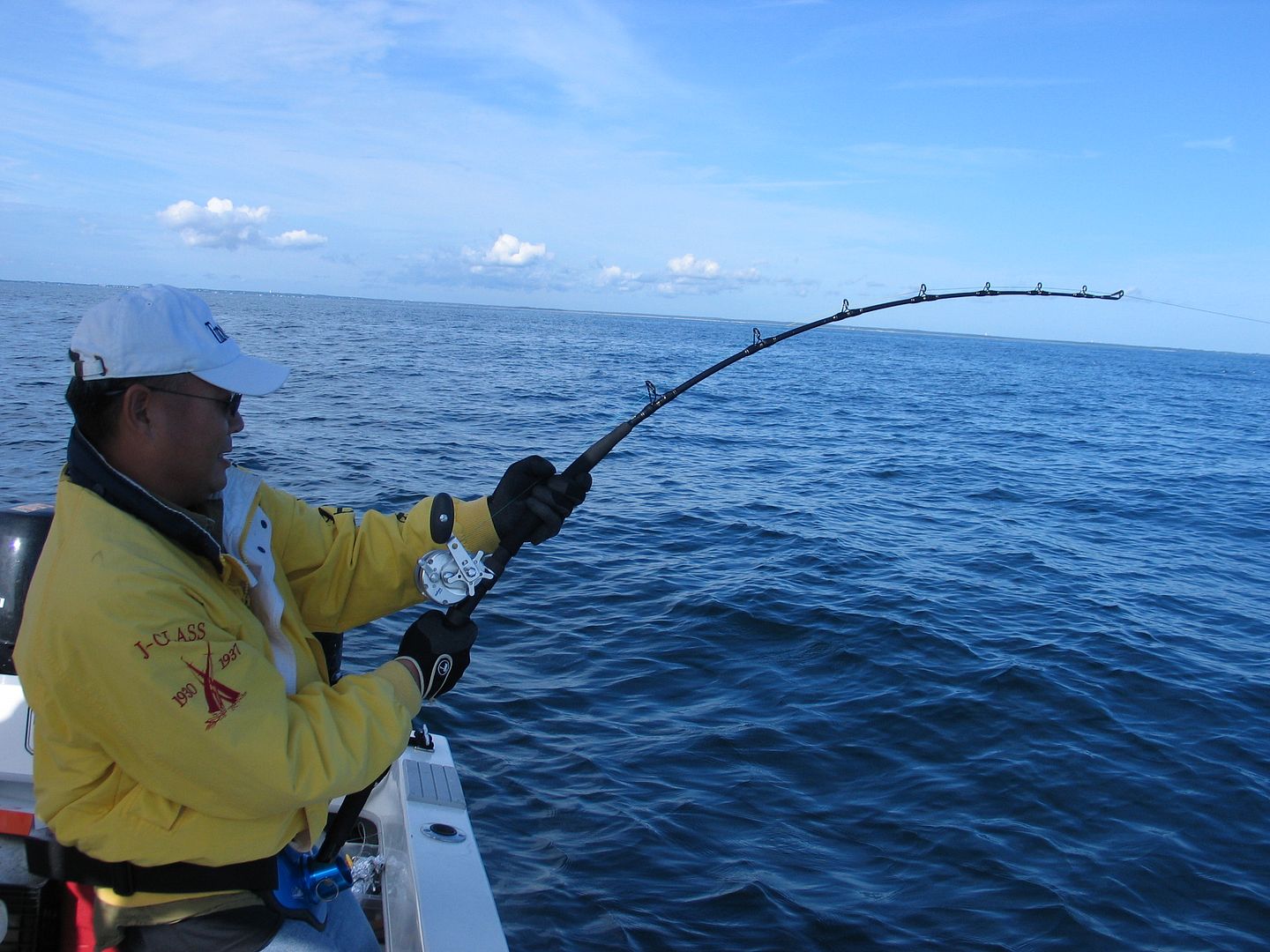 Then, I had two hit consecutively on my Sevenseas Hooker jig with Owner 4/0 ST66 treble hooks. I lost both fish as I sucks.
In fact, I lost three big bluefin on two trips in a week and I am wondering whether I should continue to use treble hooks for big bluefin despite I landed over a thousand tuna on teble hooks without much problem in the past.
Head shaking of big bluefin in 150 lbs - 200 lbs is much stronger and violent and it might cause the problem.
I lost the last tuna when it shaked head violently only 30 ft under boat. I seldom experience tuna shake head so hard while making death circle under the boat. I am going to attach a big assist hook on the bottom of jigs instead in future trips for experimentation.
The highlight of the trip for me was PE5 reel I used. It is delightful to use it for jigging and the reel performed flawlessly as I expected. This is going to my my main jigging reel for long until I find a better jigging reel.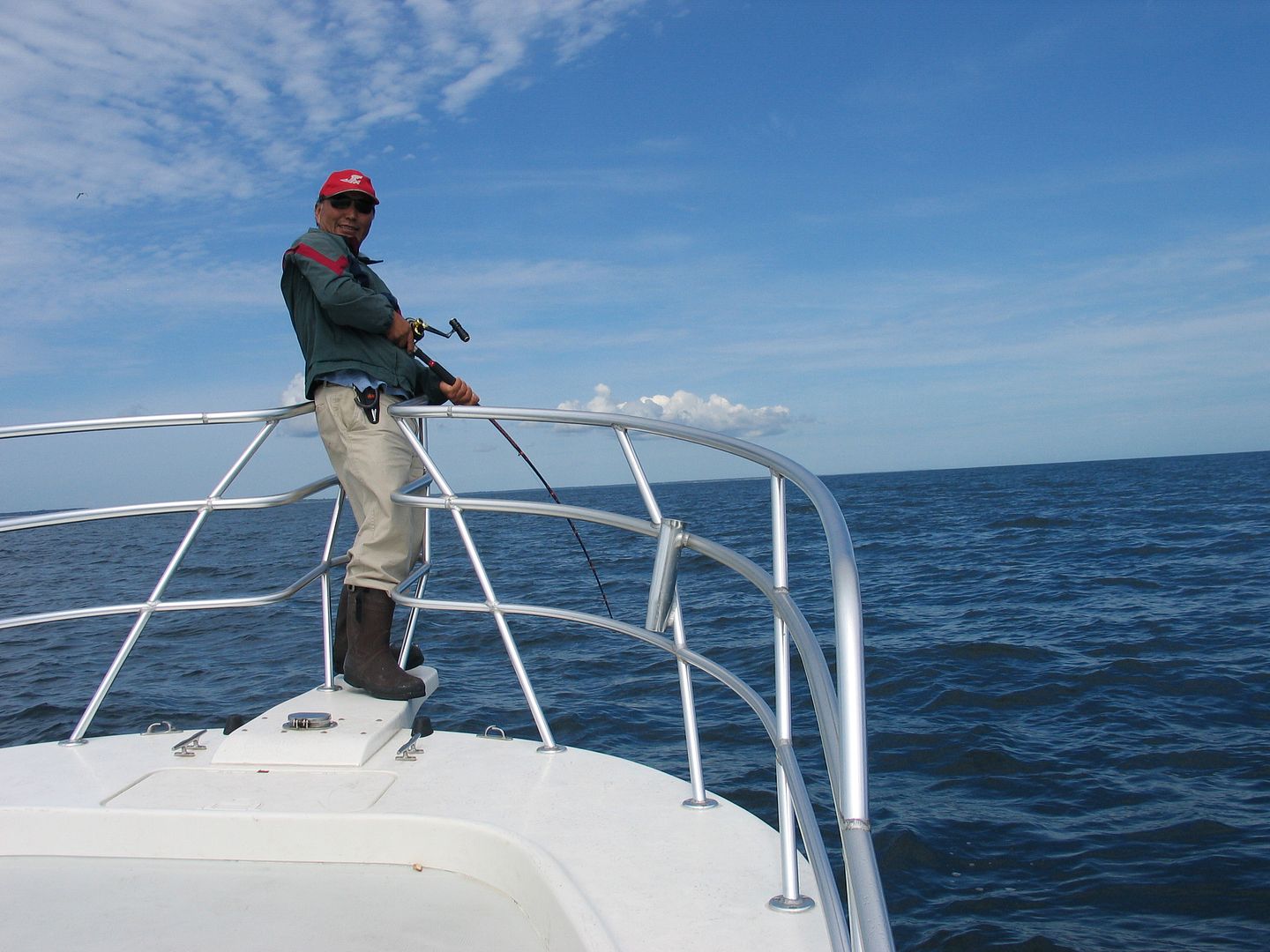 Frank finally had a hit and he fought very calmly. I could see he is very experienced fisherman though I fished with him for the first time. He used BX2 500 with Van Staal 5'8" jigging rod.
I am pretty impressed how the Van Staal rod reacted.
He landed the 69 incher ( 180 - 190 lbs) in 30 minutes. He said Darrell and himself fought a 64 inch tuna almost for three hours at Lobster Claw this year and he was ready for this tirp. It tells how important to give more drag for big tuna to shorten fighting time.
Congratulations, Frank.