Discussion Starter
·
#1
·
I made many numerous offshore seabass jigging trips for several years, but this trip shouldn't be easily duplicated in terms of quality and quantity.
We ran 65 miles out of Cape May and we saw three boats driftng tightly. They were catching fish as many rods were bent, but we ran further to find our own spots. We made three long drift to scout the area and we marked whenever we hooked nice size seabass.
Finally we could narrow down the areas where big seabass reside and made short drift over and over again. It paid off big time.
I don't know how many seabass over 6 lbs we caught. Several seabass were 7 lbs and up. My biggest one is 8 lbs even. When I caught the fish, I thought it was about 7 1/2 lbs, but it hit 8 lbs mark when Mike weighed the fish with his boga grip.
To make sure, I weighed the fish again with different scale on land last night and it hit 8 lbs mark again.
All three of us used hammered diamond/regular diamond jigs. I use 7 1/2 flat hammered diamond jig and Mike used 9 oz flat hammered diamond jigs while Paul used different model of diamond jigs.
All worked great, but my 7 1/2 flat hammered diamond jig worked like a magic.
I used GLoomis Muskie 7'6" rod rated 250 50 lbs as Paul did.
My choice of reel was Saltiga 50 filled with 30 lbs Tuf braided line with 40 lbs mono topshot.
It was Mike's first time offshore seabass trip and he did very well with Shimano's Trevala rod.
I jigged slowly and gentlely lifting rod off the bottom.
The other technique worked great for me was SQUIDDING used by cod jig fishermen. I just cranked 10 -20 times steadily when bites were slow and had at least 10 nice seabass with the technique.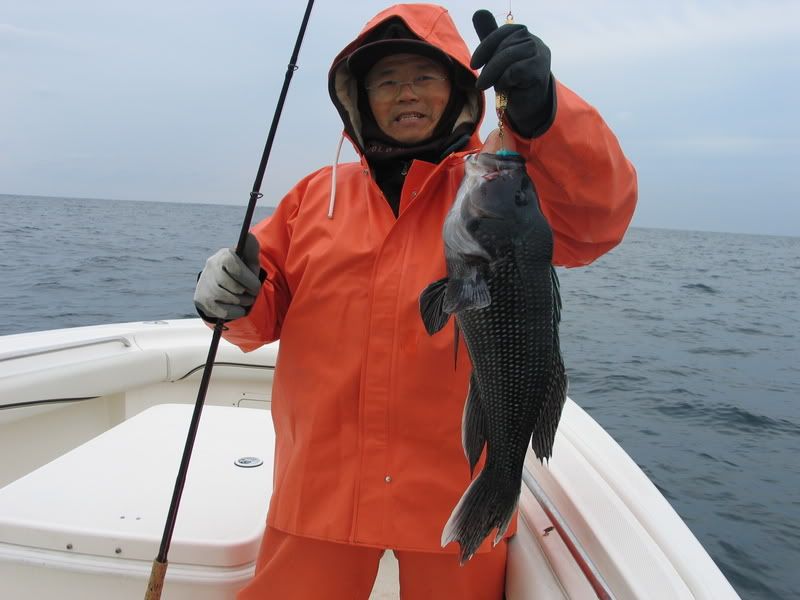 fighting a nice seabass with Gloomis 7'7" rod and Saltiga 15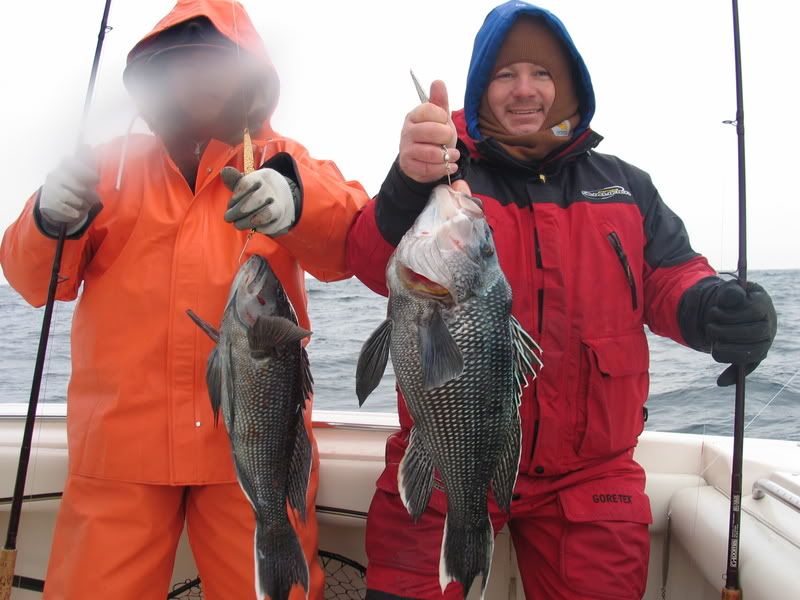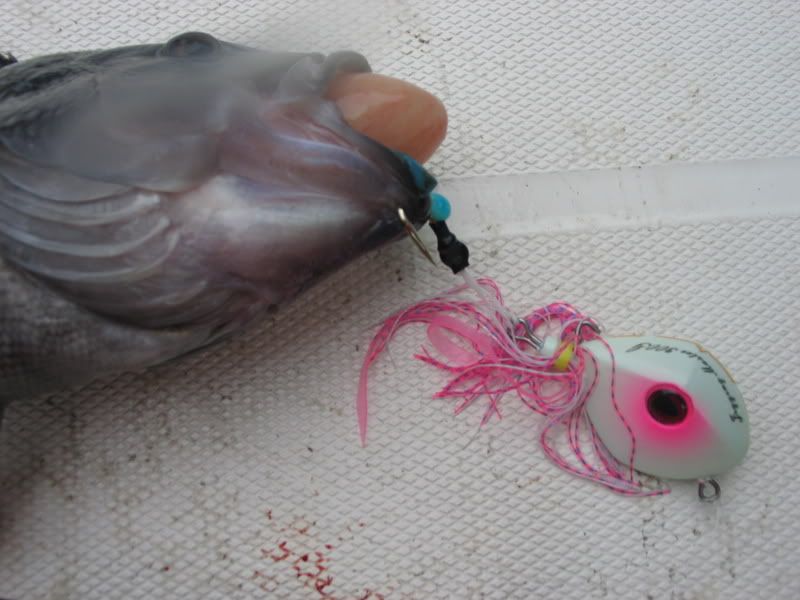 Mike fighting a seabass with a Shimano Trevala rod.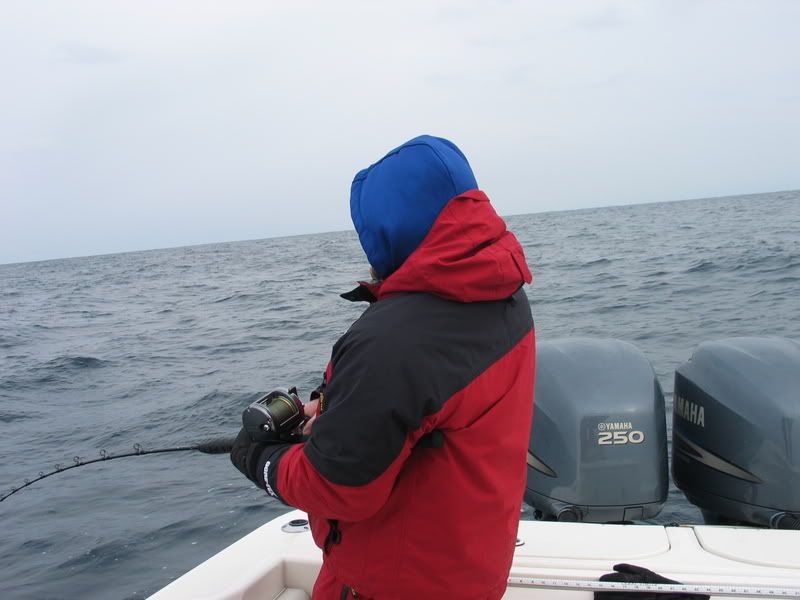 my 8 oz bass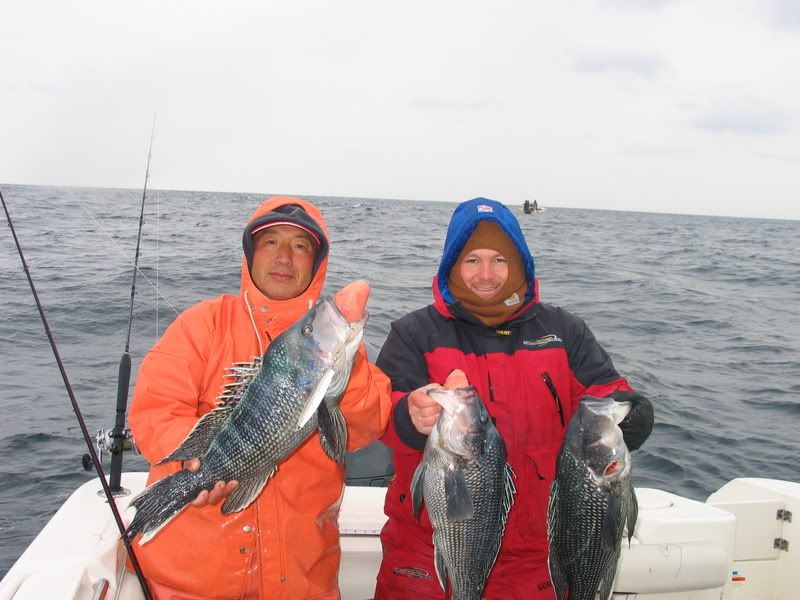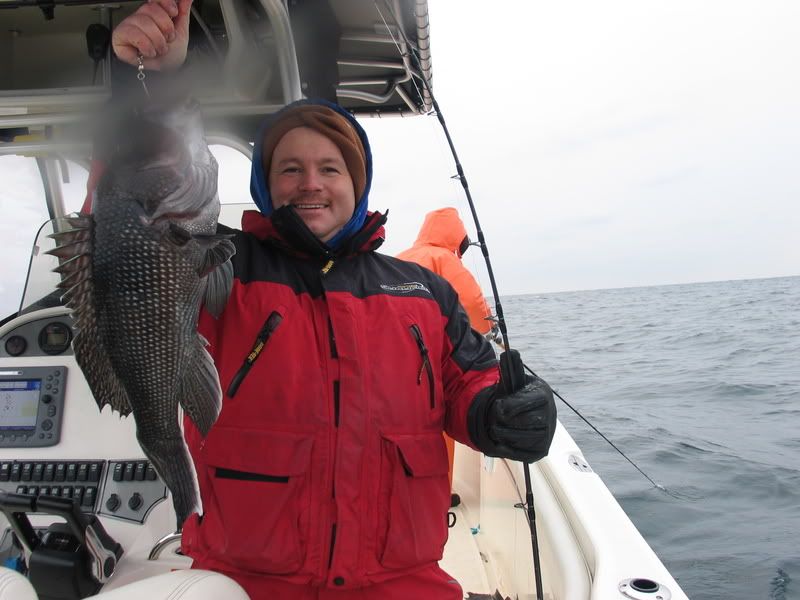 Mike's 32 ft Fast Forward.
http://i2.photobucket.com/albums/y2/ksong/seabass01-26-09038.jpg