Discussion Starter
·
#1
·
I've been working on some homemade poppers to go along with my new vertical jig venture. I found the guy to turn the bodies by mistake on ebay and he made me some custom stuff. He uses solid PVC or several choices of wood, but I choose the PVC due to the fact that even when slightly damaged it will not absorb water into the wood.
I bought the stainless steel thru-wire from Barlows Tackle Shop here in Dallas and the rest of the hooks and hardware from Bass Pro and Fishin' World.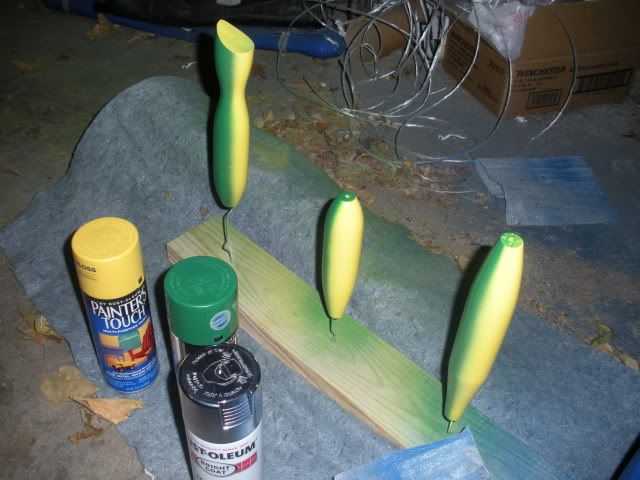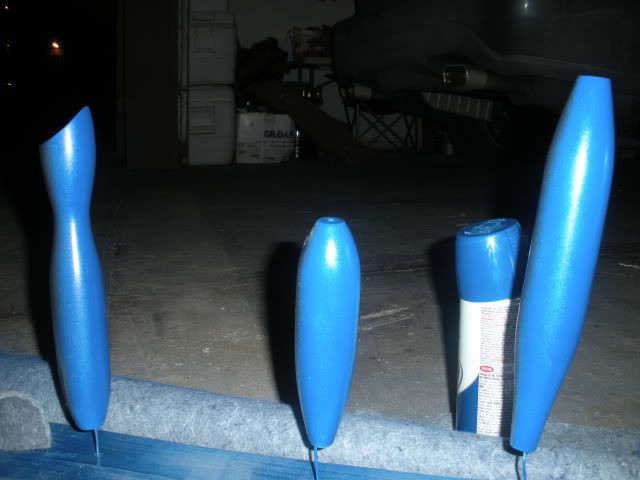 This is their 1st coats of paint. I will add some designs and eyes to them. I would have liked to have done some more varieties of colors, but I wanted to make some with what I had before going out on a bunch of different colors. They are supposed to be Dorado and Flying Fish.
Water bottle for scale.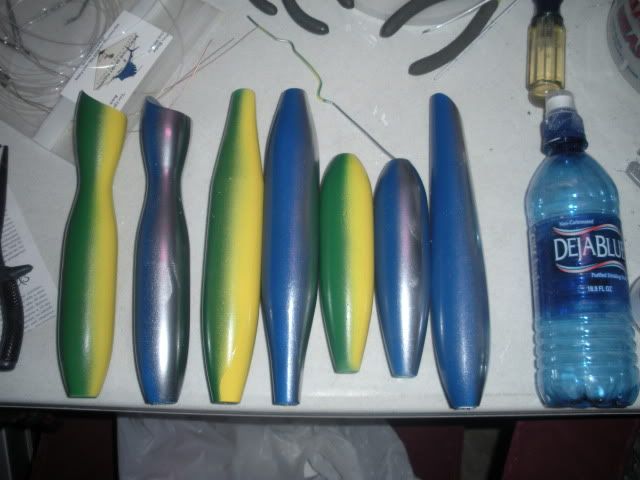 The tricky part is getting the weight added properly to make them sit the way I want. I will make the needle nose shaped lures face opposite directions so that I can see the best way to rig them in the future.
I will continue posting my progress as I finish more steps.