Discussion Starter
·
#1
·
PreGame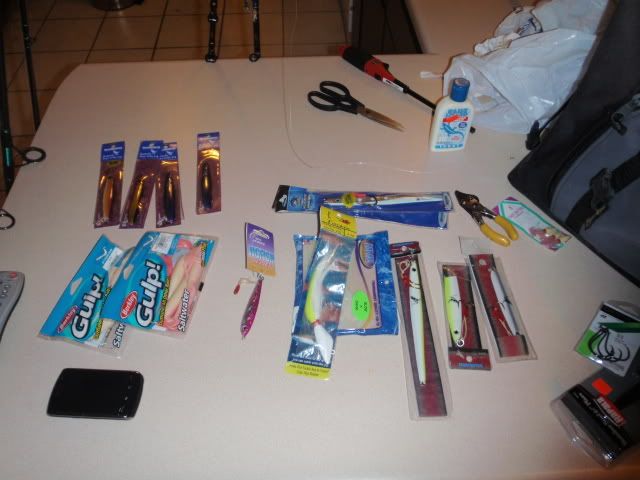 After waiting for a good weather day, we were all excited about getting on the water. The day started out kind of slow. We stopped for live bait and the pickens were slim. Decide to shoot out to 60ft and commence the smack down. The first to spots were average, the Rulemaker had the hot rod, but TH made up for it with volume of shorts.
With a tackle box full of new jigs we decided to hit AJ hole. Trolled up to it and picked up a keeper king and AJ. Decided to drift the area and jig for AJ's and had triple headers most of the time. Organized Chaos, I know there not hard to catch but man are they fun with right equipment.
Caption: "Trout don't pull like this!"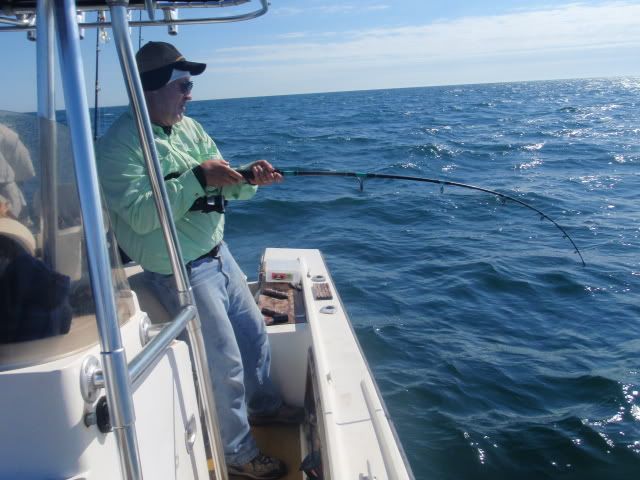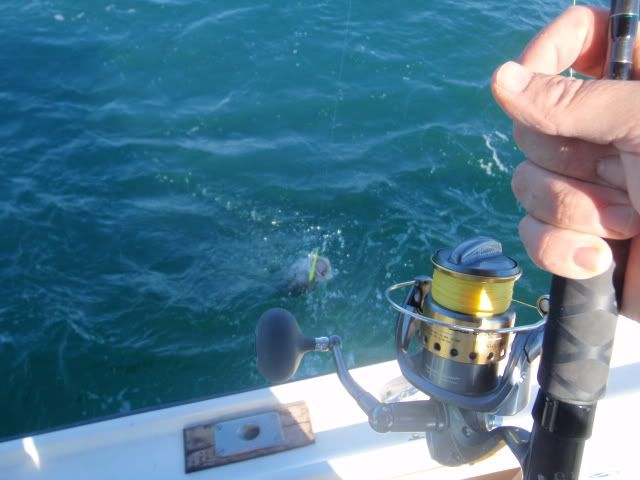 Apparently, AJ's aren't the only ones that like butterfly style jigs. I jigged up a nice gag and the Rulemaker jigged up this SLOB!!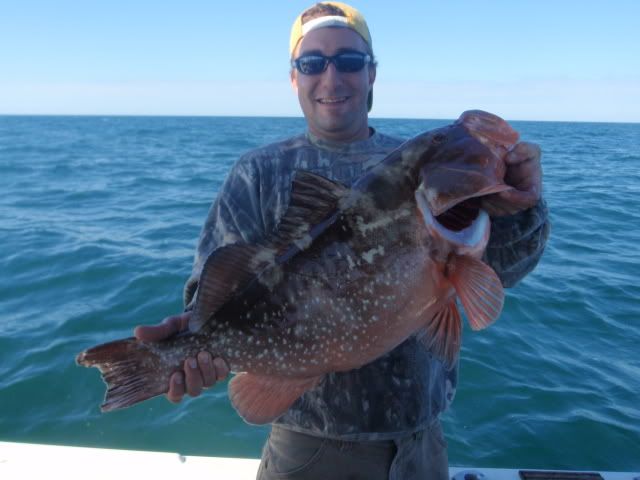 With back's sore and arms tired we decided to head in to some spots in shallower water.
It was fantastic day on the water until the boat started sinking, things kind of down hill from there. The engine sputtered and started to come off plane. The Rulemaker turned around and said "O Sh!t!" The stern of the boat was full of dark water from the bilge. He started bailing and I hit the gas.
Pahn, Pahn, Pahn, it's much nicer to here it on the radio than say it yourself. Reached CG station St. Pete and gave them our location/situation or at least tried too. The situation began to deteriorate, the bilge's stopped pumping and we called Mayday, Mayday, Mayday and popped the EPIRB.
To the south of us a charter vessel, the Fishin Fireman or maybe Native Sun, responded to our call and we could see them on the horizon. Whomever it was, thank you very much, you don't know how reassuring it was to see another boat when yours about to become a new #.
We switched places and I started bailing. "Does any one know where the love of God goes when the waves turn the minutes to hours?", luckily we had our own man of the clothe on the bow holding a vigil look out for the CG.
Things were going as well as could be expected until the engine began to sputter and die. I'm not sure what was causing it, but fuel line bulb would constrict and become flat. The engine would start to sputter and you could kind of squeeze the bulb to let a little more fuel in. Ultimately, the engine would die and a rush of water would come over the transom. Bail Faster, the engine began to fail more frequently and I felt pretty confident that at some point it wasn't goin to turn over. At that point we could see the water tower and land, I never really felt like we were in danger, but man that water looked cold.
About a mile from the first channel marker we spotted the CG. They came along side and tied up.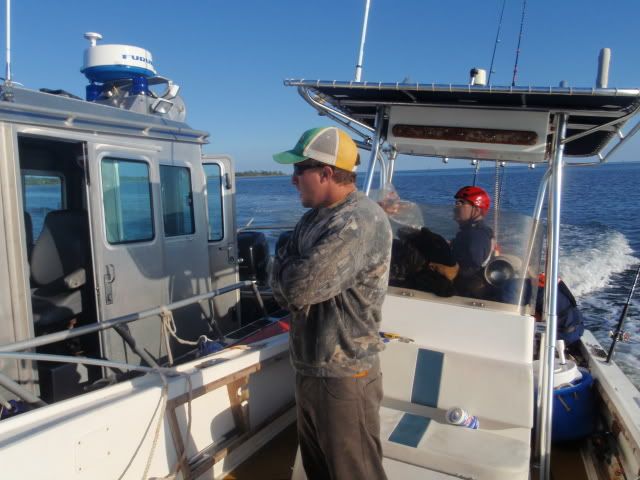 They were very professional and calm, which made me happy that I pay my taxes. They transferred their pump to our boat and had some mechanical issues that they had to work out. $350 Billion left, I think we should buy these outstanding Seaman some new equipment. About 1/2 way thru the channel the pump cam to life and we were able to get under way. TH, myself, and 3 of the CG crew moved to the bow and the Rulemaker piloted us to the ramp and on the trailer.
"Happy to Be on Land"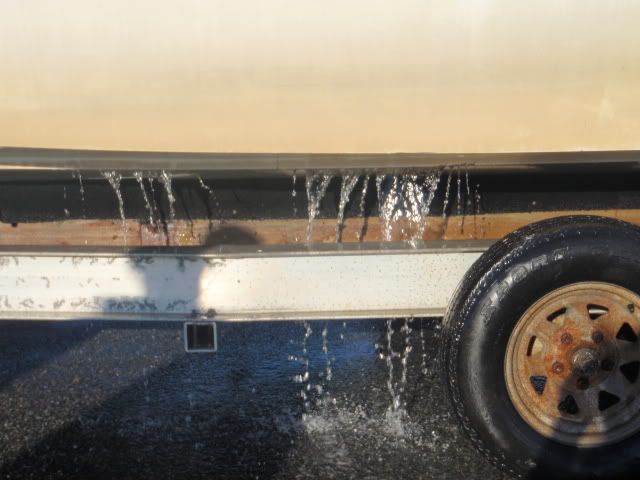 http://i139.photobucket.com/albums/q310/bigpapajt/P1040151.jpg
http://i139.photobucket.com/albums/q310/bigpapajt/P1040154.jpg
Things Learned & Thankful for:
1. Thank you Rulemaker & TH for remaining calm and focused on the task at hand.
2. When you get into a situation like this, there is almost zero time for communication. So pick your crew carefully.
3. File a float plan. The emergency call # on my epirb was my Dad. He was called by the CG and the Air Force and gave them both incorrect info because he thought we were on my boat.
4. If fish out of the sight of land, invest in a portable epirb. It's $ well spent.
5. You need an external speaker for your VHF, the CG could here me, but I could barely hear them.
6. In the past 2 years this the 3rd time my now 5 year old hasn't fished with me.
Invest in an external speaker for your VHF
7. Bailing buckets full of H2o in a jostling boat for an hour or two, will make you sore in the mornin...
Tight Lines..B Safe