Discussion Starter
·
#1
·
I must say this was a great trip for me. I have been trying to get to Wilmington to bottom fish for two years now, so when the opportunity came I jumped at it, especially since I had a box of jig samples that were just begging for some abuse.
My first drop of the day yielded a large AJ and the pain continued for about the next 10 hours.
Steve "aka Dihrd" put us on some great fishing. If you want to learn about boat control, jigging techniques, how to find fish and what to look for, then you will really have a good time aboard Dihrd Fishing Charters. He really has this stuff dialed in.
The only thing that was better than the fishing was the company. Joey, Pete and Steve were absolutely great to spend the day with.
I'm ready to go again, now I just need my arms to quit hurting and I'll be good to go. I swear, I haven't personally pulled on that many fish in a long time, since my customers usually got all that fun.
Hope you enjoy the pics. The first on is the result of my first drop of the day. I also have 59 minutes of some killer hardcore jigging action, but it will have to wait until later this week.
Even though we let the AJ's go, we still absolutely stuffed the boxes and fish bag on that boat.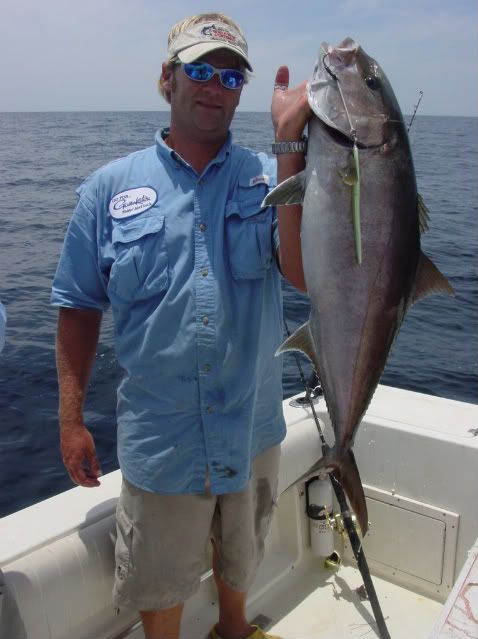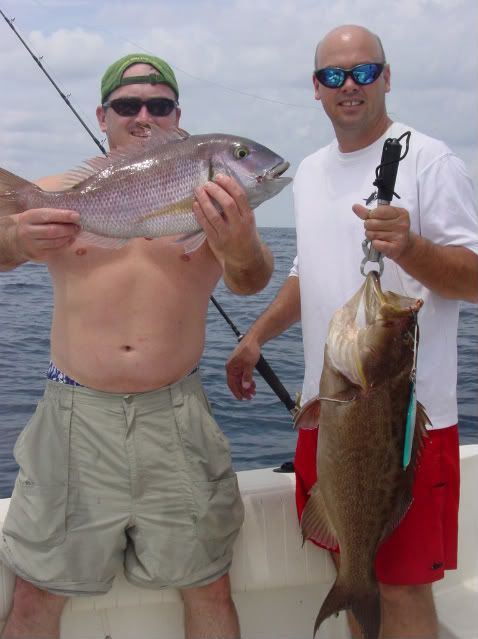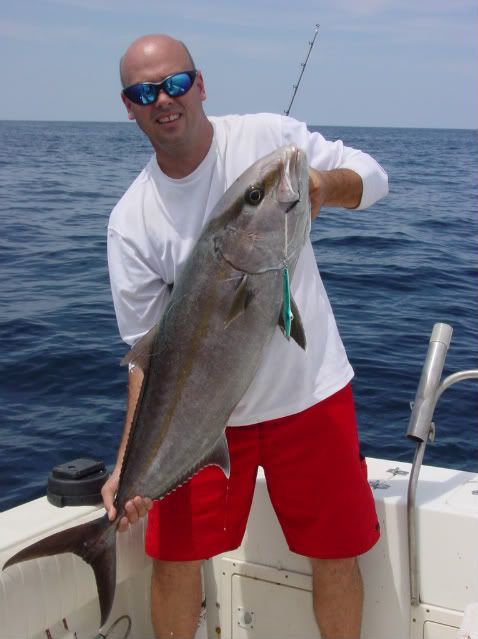 http://i197.photobucket.com/albums/aa12/seadraggin/024.jpg
http://i197.photobucket.com/albums/aa12/seadraggin/026.jpg