Discussion Starter
·
#1
·
The busting scenario had faded away and we went back to chase them with pushing water with sheerwater birds gathering giving us a sign of life,
Now the hunt is more challenging and hard but the rewards on those conditions are priceless.
Evan, Luke and Nick were my companion for the next 2 days; we chartered Captain Eric Kulin from Snap Shot and we headed out for the hunt,
We were greeted by whales feeding on sand eels, the scenery was amazing and the whales were feeding aggressively,
The first sign of tuna was when we saw a boat hooked up at first light with sheerwater heading east in a fast mode.
We kept on following them till they settled down and took casting position, Captain Dom was ahead of us and they had the ultimate shot,
Adrian took the shot and I saw his Moutoukenaru getting inhaled 30 feet away from the boat, it was an awesome hit but unfortunately the fish ended up gaining it is freedom and broke the single hook on the tail of the lure.
It was quite a disappointment but it is part of the game.
We kept on following the school until we saw an opportunity,
We all casted our lures to the direction and boom, game on,
Evan was tight on the Sorry Charlie 170,
After 20 minutes or so the fish was landed and measured 68 inch, we all congratulate him for an awesome fight to get it to the harpoon,
It was my first time on the harpoon but I got it set properly, I was waiting for the fish to go crazy but it seems my hit was on the spine, the fish didn't even move.
We ended the day with a single opportunity and 1 fish  not a bad day to end.
I had a great time on board the contender and I am keen to go back to the Cape next week, if you guys looking for some action I suggest you not to wait too long.
Tackle used:
Rods: Race Point 200,250,300 and the 150 prototype
Reels: Shimano Stella SW18000 & STL18000SWBHG
Lures: Siren Sorry Charlie 170, Siren Bad Mon 250, Carpenter Pandora 155+30, Moutoukenmaru,
Line: Power Pro Hollow 100lb & 130lb, Sunline Cast Away Monter PE8
Leader: Saltywater Tackle Tuna System leader
Tight Lines
Sami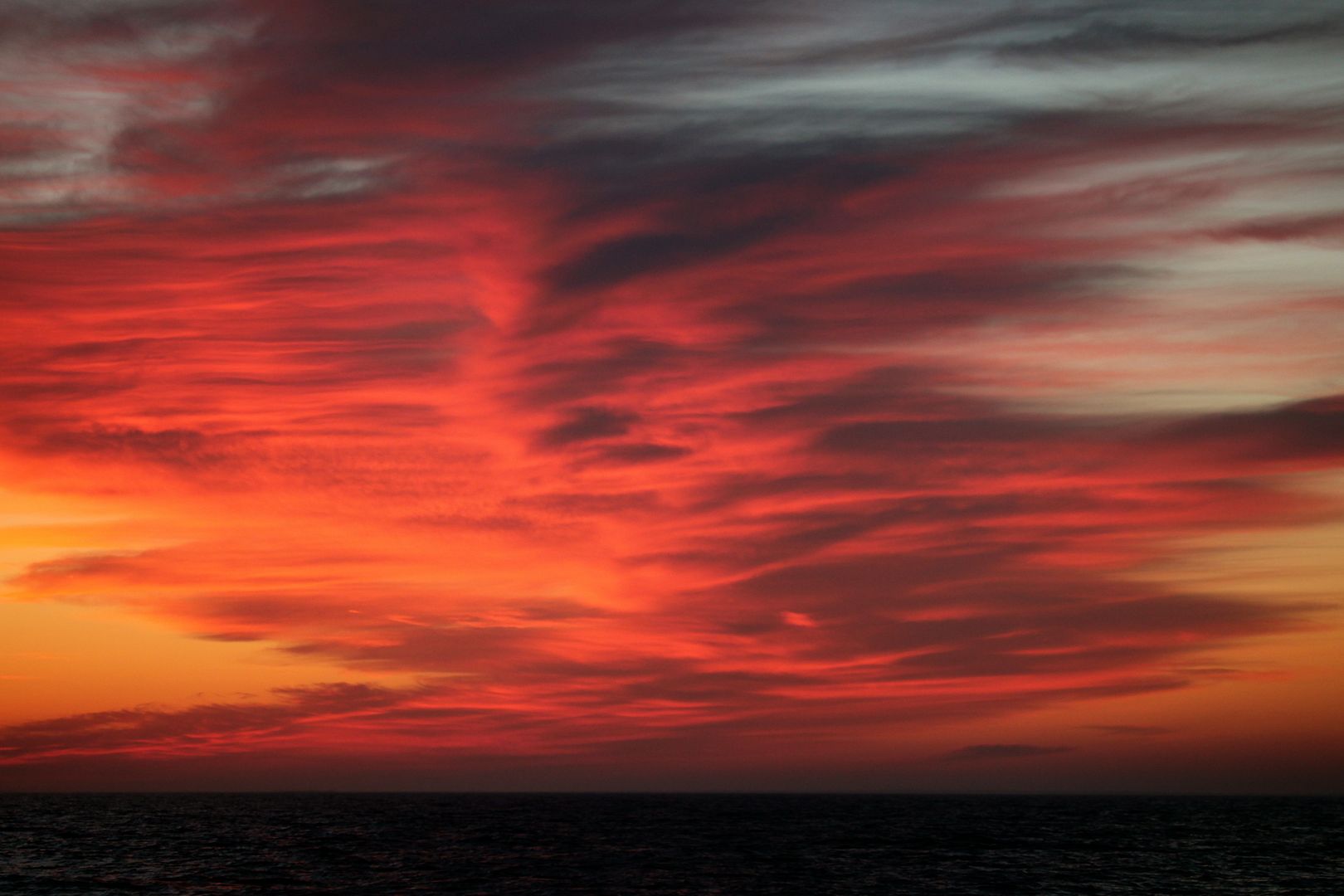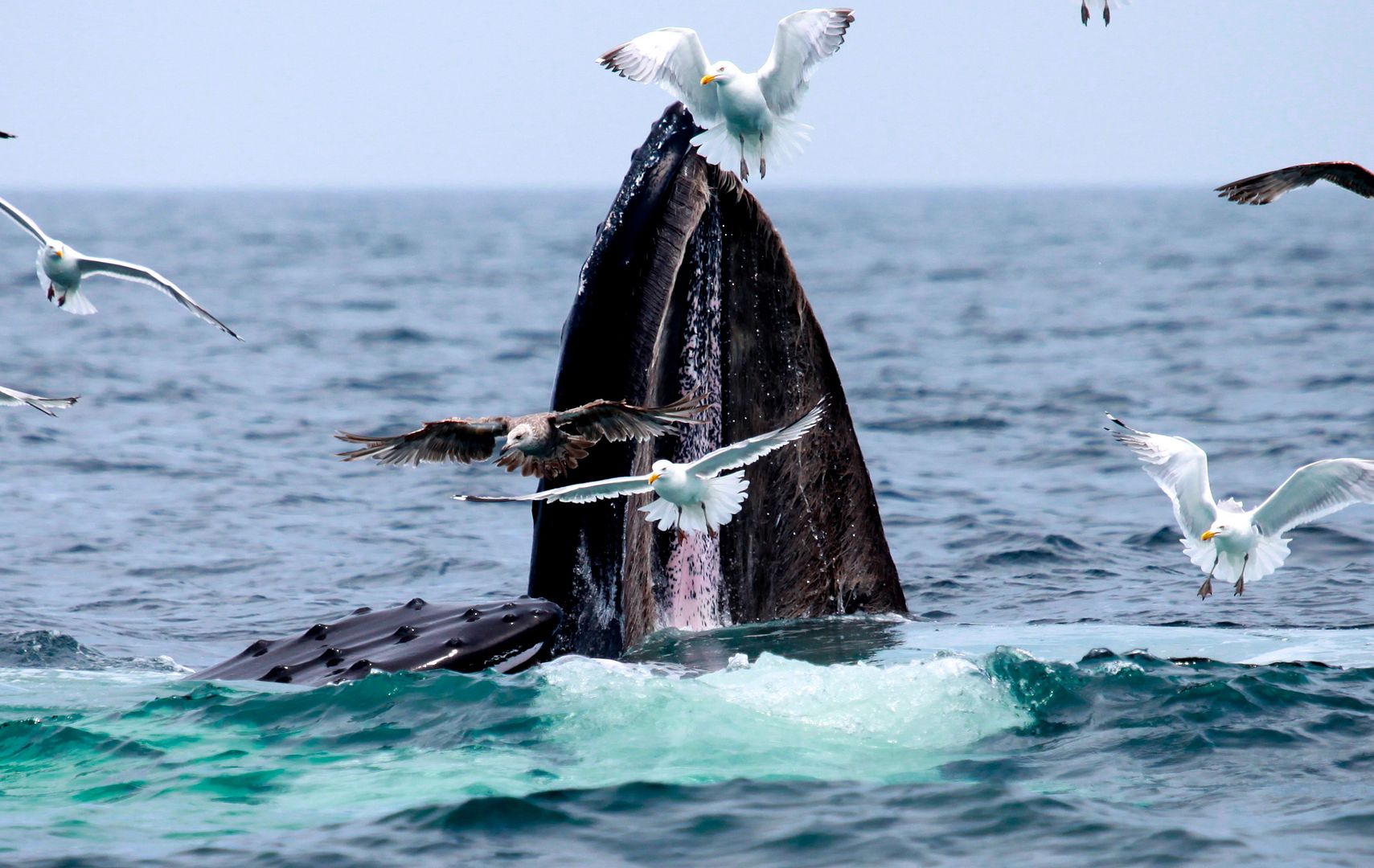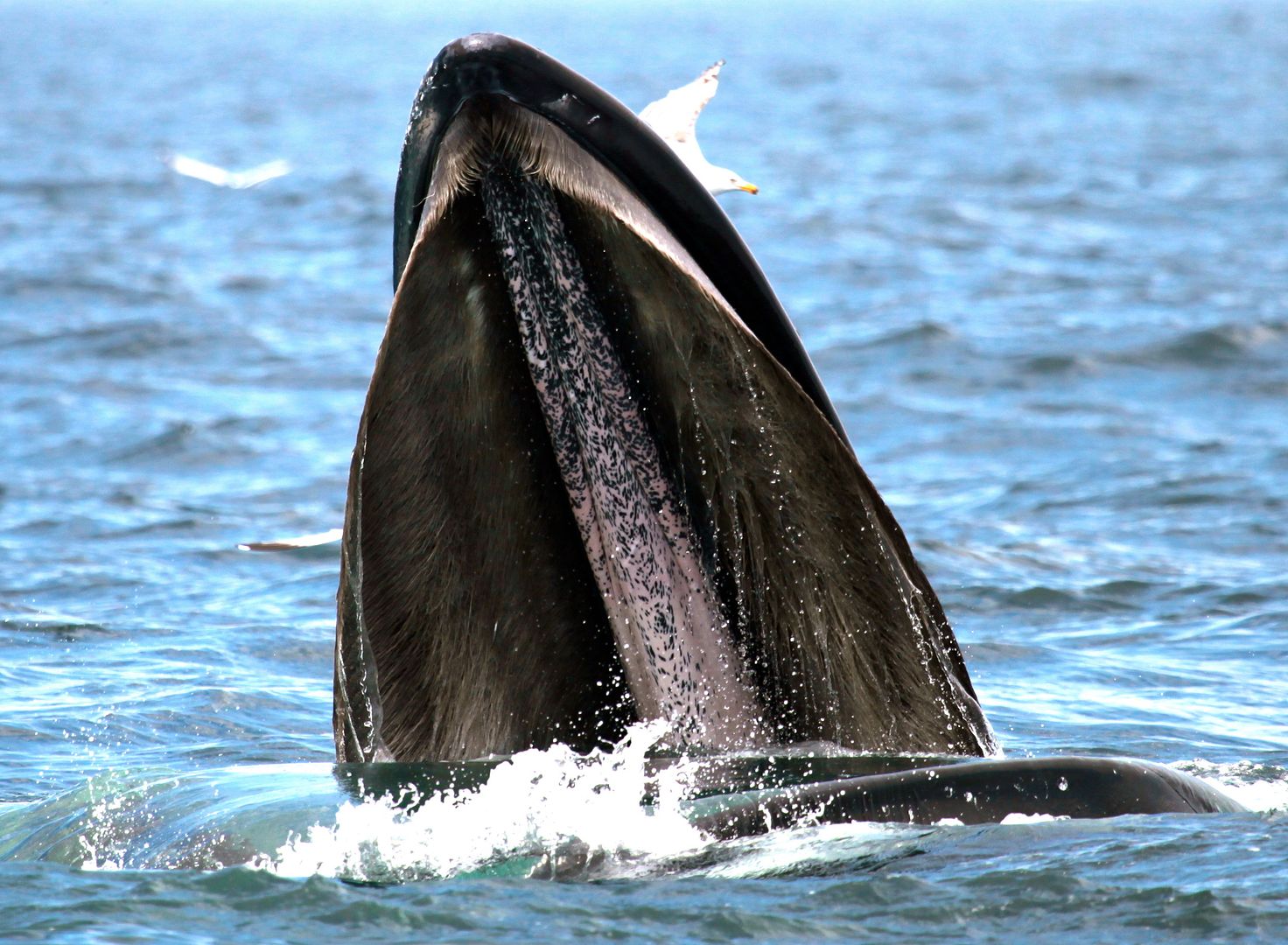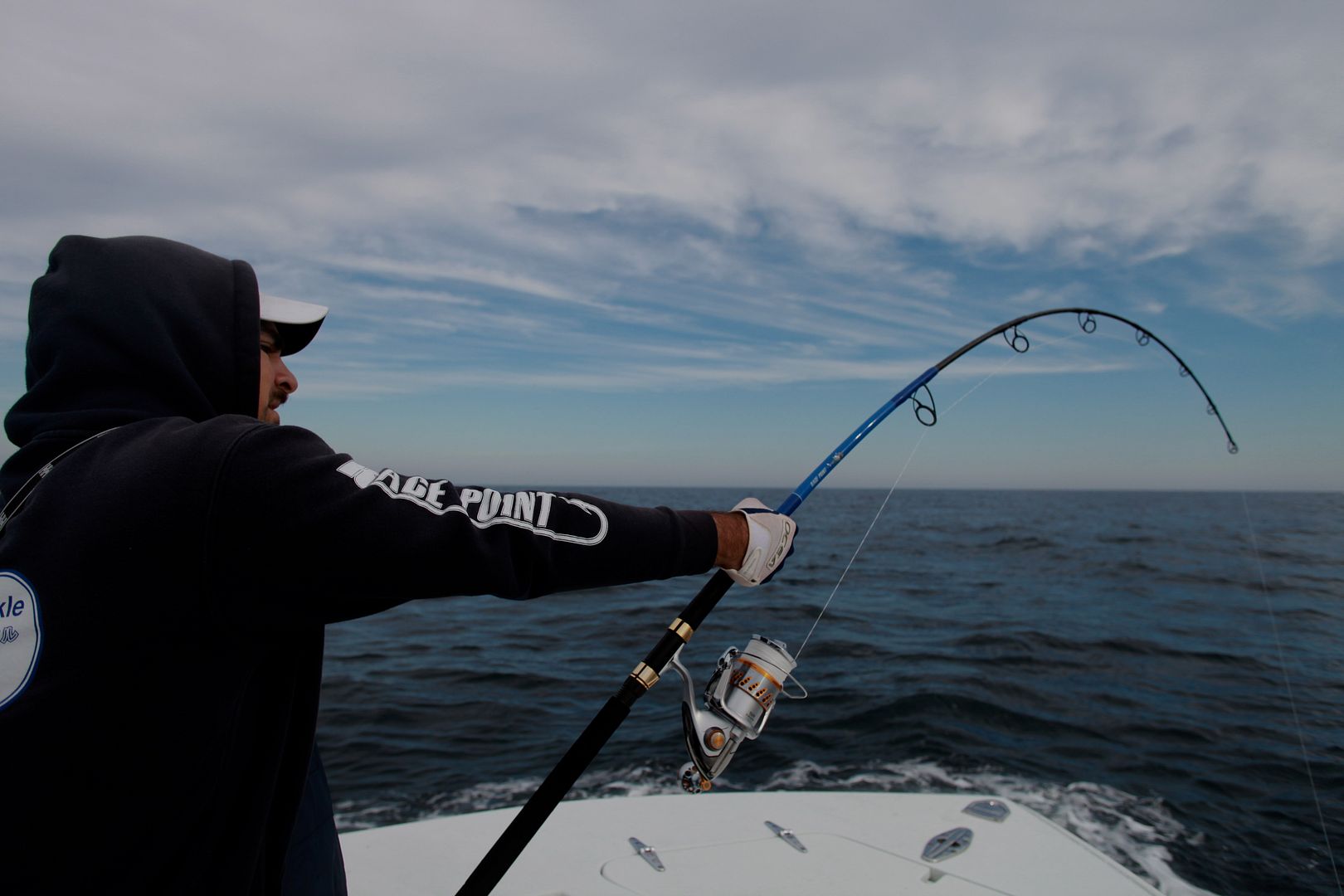 Evan Tight On The Custom Race Point 250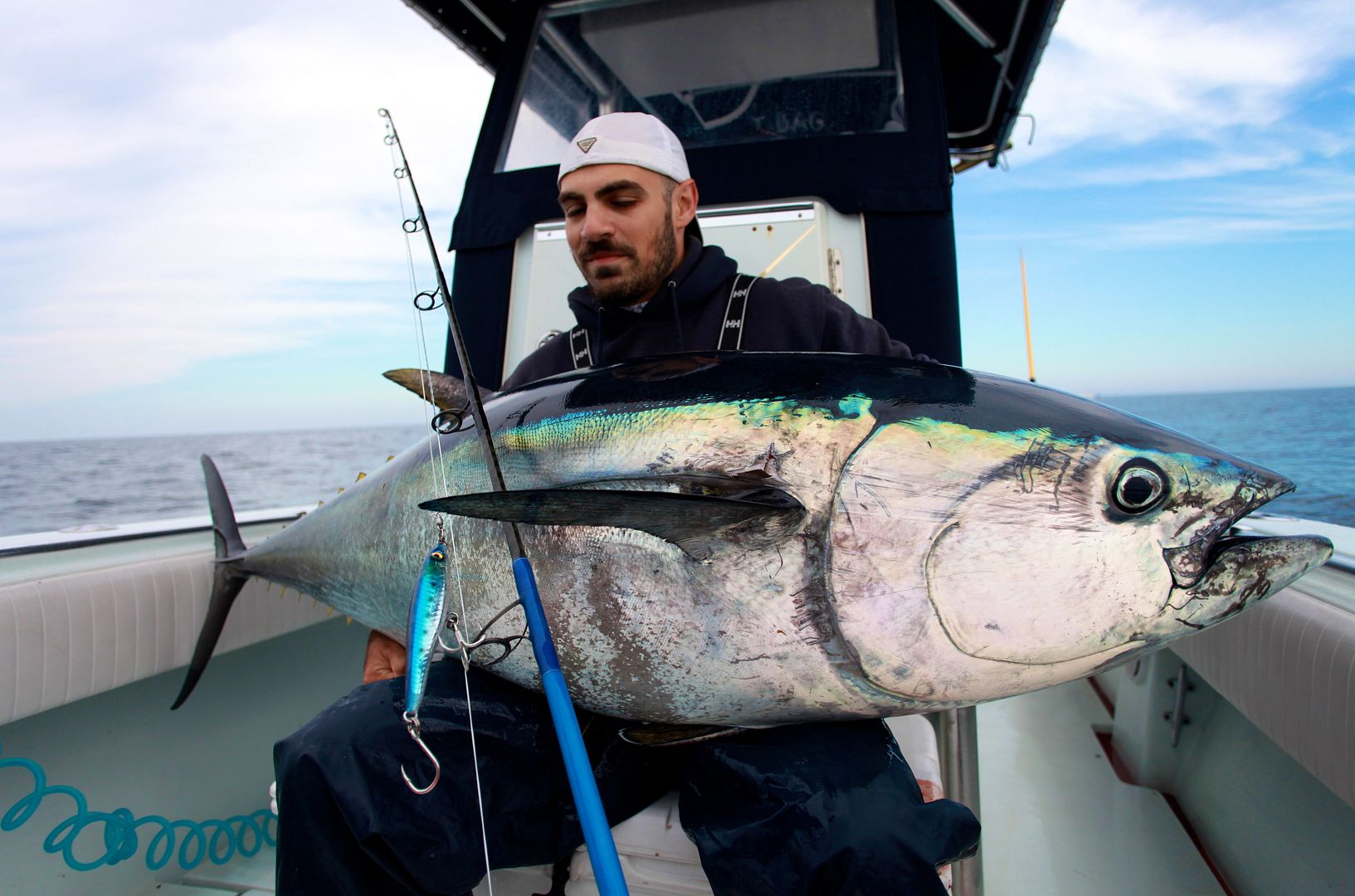 Custom Race Point 250 Along Siren Sorry Charlie 170 Sealed the Day For Us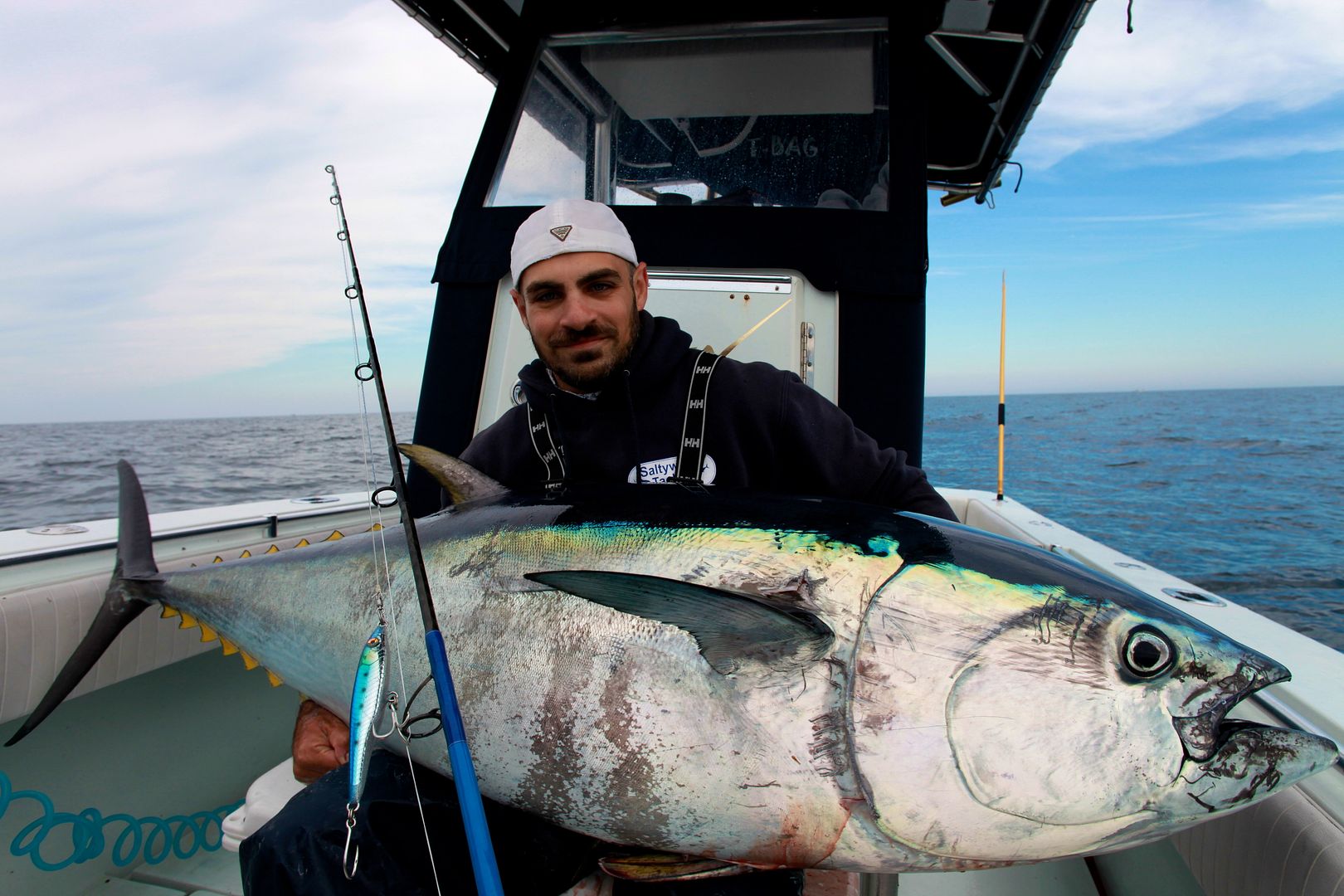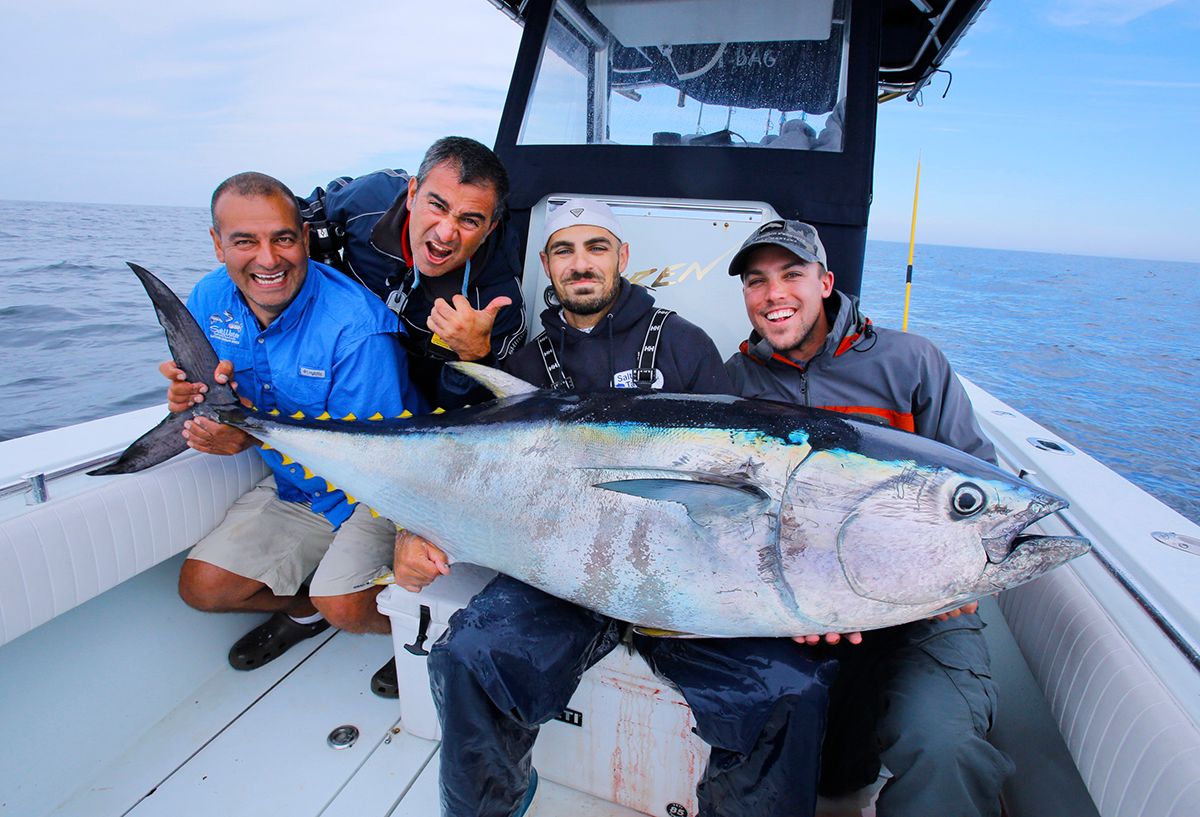 Group Picture, Nick, myself, Evan and Luke.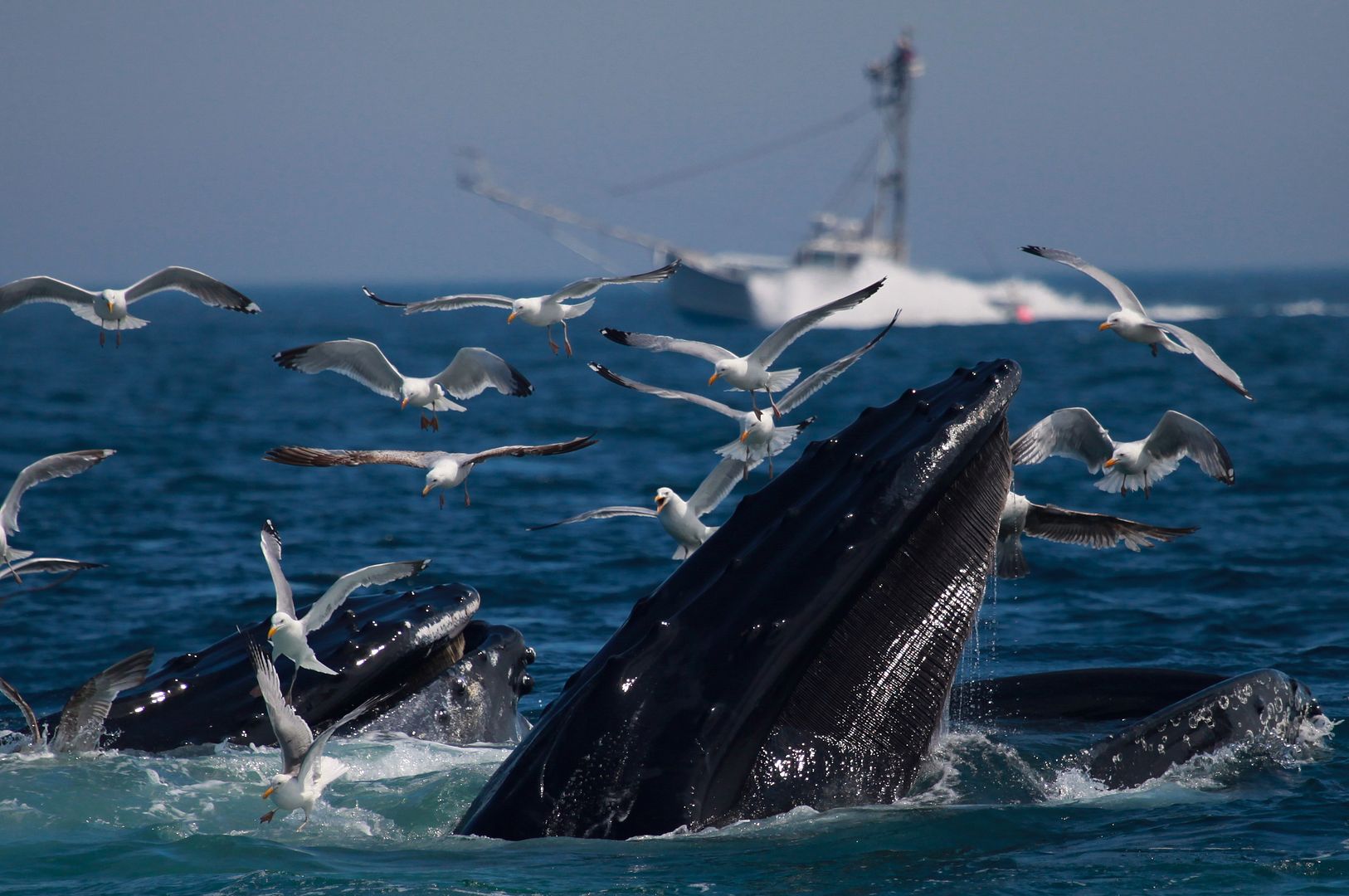 More Whale Pictures And I Am Learning From The Best Photographer Captain Eric Kulin
http://i561.photobucket.com/albums/ss52/saltywatertackle/Cape%20Cod%20June%202013%20Luke/IMG_0673.jpg
http://i561.photobucket.com/albums/ss52/saltywatertackle/Cape%20Cod%20June%202013%20Luke/IMG_0736.jpg
http://i561.photobucket.com/albums/ss52/saltywatertackle/Cape%20Cod%20June%202013%20Luke/IMG_0745.jpg
The beach is filled with seals