Discussion Starter
·
#1
·
I finally got all three BX 400, 500 and 600.
the size of BX2 400 is Boss 270, while the size of 500 and 600 is Boss 870 and 665 respectively.
I weighed all three reels and it turned out to be about 23, 26 oz and 29 oz for 400, 500 and 600.
The big difference between old Boss models and BX model is material used for internal parts. They used much stronger material for new BX models. I had my concern whether old Boss models were stronger enough for handling big tuna though I didn't experience any problem.
Other big improvement of new BX models are bigger size of gear switch button and handle from round knob to angled T-bar handle.
The reel have excellent free spool even in heavy drag. Binding probem on heavy drag is very common on small lever drag reels, but these reels have very little such a problem.
When they introduced 665/870 two-speed, there were lots of minor problems and many fishermen turned away from buying them because of those many minor problems.
Good things about Accurate are they listen customers' complaints and advices and act quickly.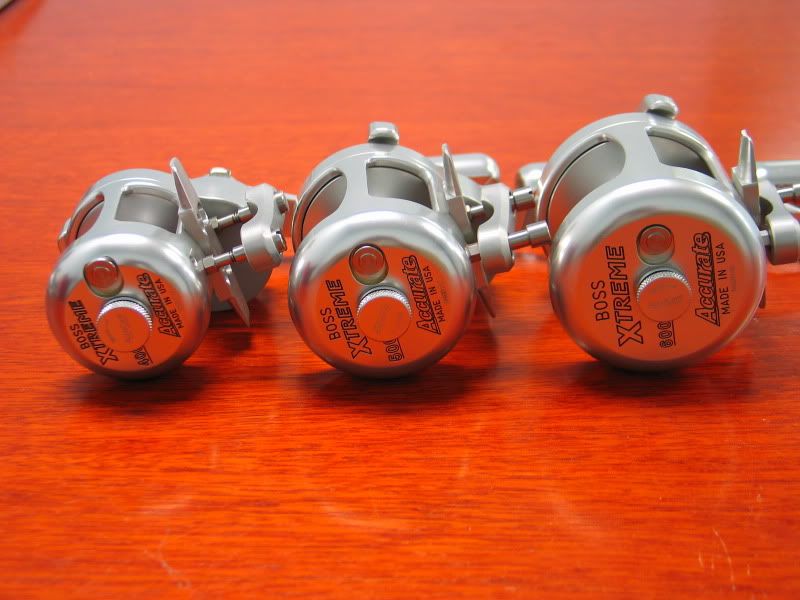 see the bigger gear switch button of BX 400 ( Boss 270 size) compared to much smaller button of 665 two- speed.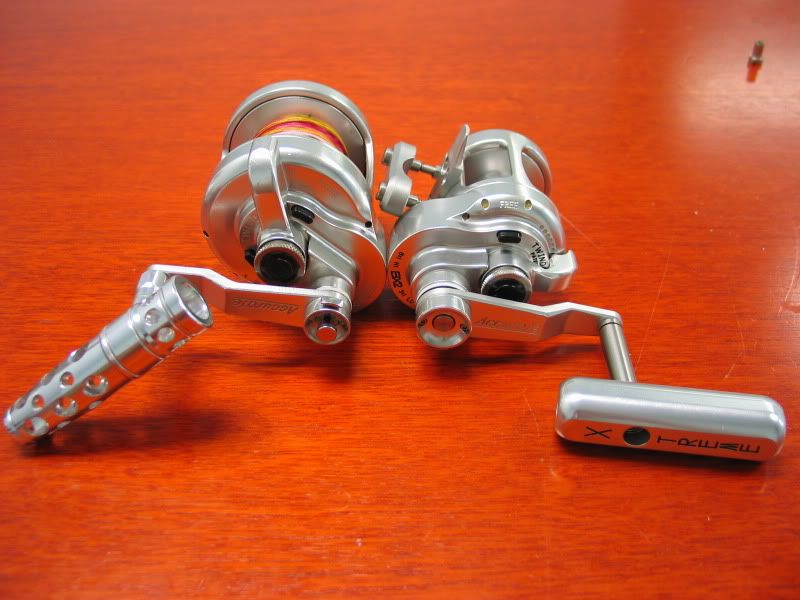 Size comparision of BX 400 and 500 with Jigging Master PE4 reel. The size of PE4 reel is in between BX 400 and 500, but it weighs only 19.5 oz.