Discussion Starter
•
#1
•
Been a while since I did not post a report on 360, so here is one. All reports can be found here:
http://panafishing.com/reports--news.html
Over my 5 years in Panama running the Panafishing lodge, not once did I manage to go fishing for 3 days in a row. Until now as I had the perfect excuse before the wife and kids that I must go to polish the training of our new Captain Wiljem. Here is the full, honest story about those 3 days of fishing in early June. Let's say it how it is : we killed it !
Day 1 :
Plan was to go about 15 milles offshore and look for tuna as we had some intel about where they should be. Since we were passing over a jigging mark on the way, we stopped for a couple of drifts which produced a decent Almaco jack and a pacific bonito.
We then lost about 2.5 hours looking for tuna without success. Only notable event was casting to a sailfish that was spotted cruising lazily on the surface with it's fully deployed sail sticking out of the water. Sail was not interested but we were followed by a couple of dorado, which did not seem in the mood either.
We ended up jigging the deeper marks, which is often the backup plan when we don't find the tunas. Speed and slow-jigging in 75 meters of water produced a very nice amberjack, some silk snappers and a few pacific bonitos.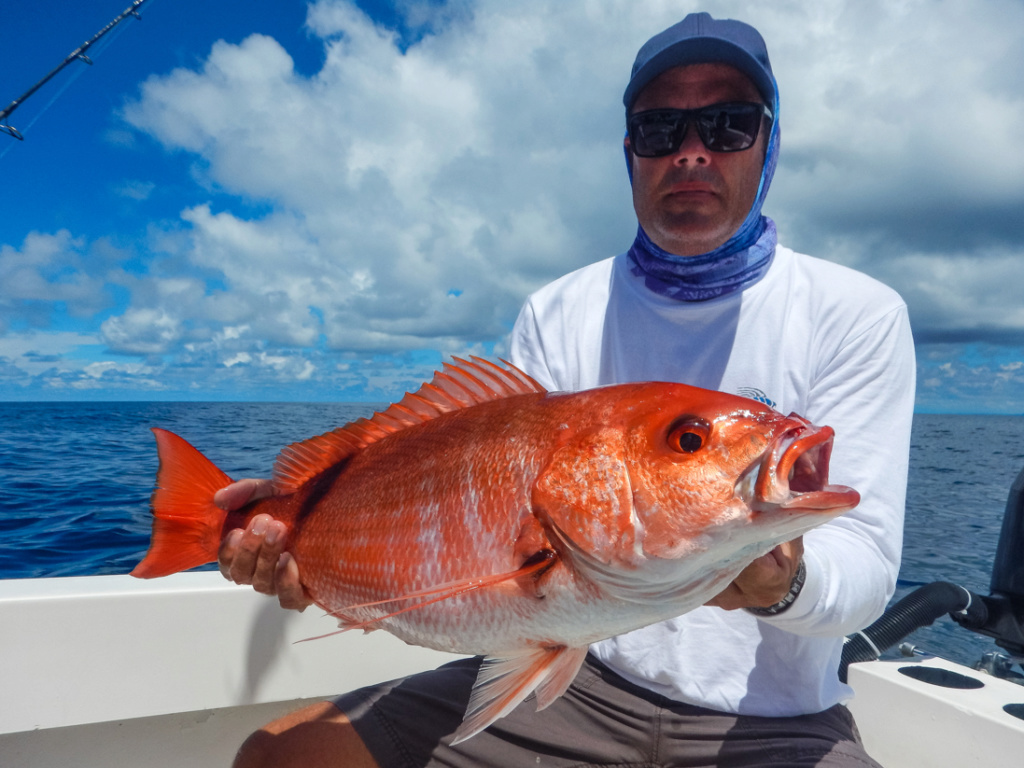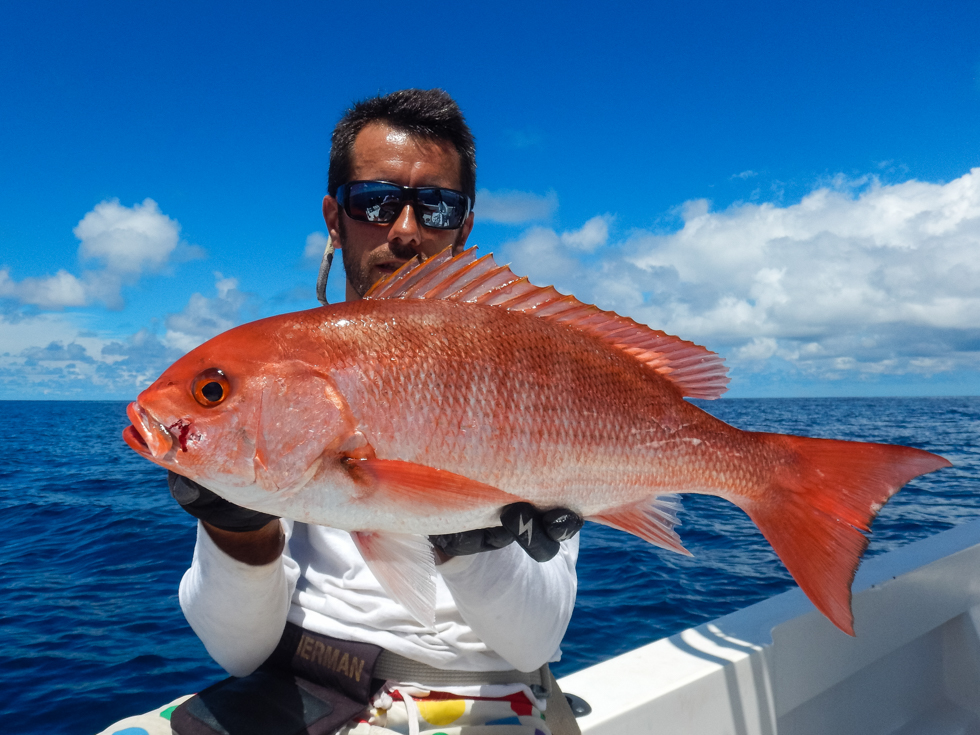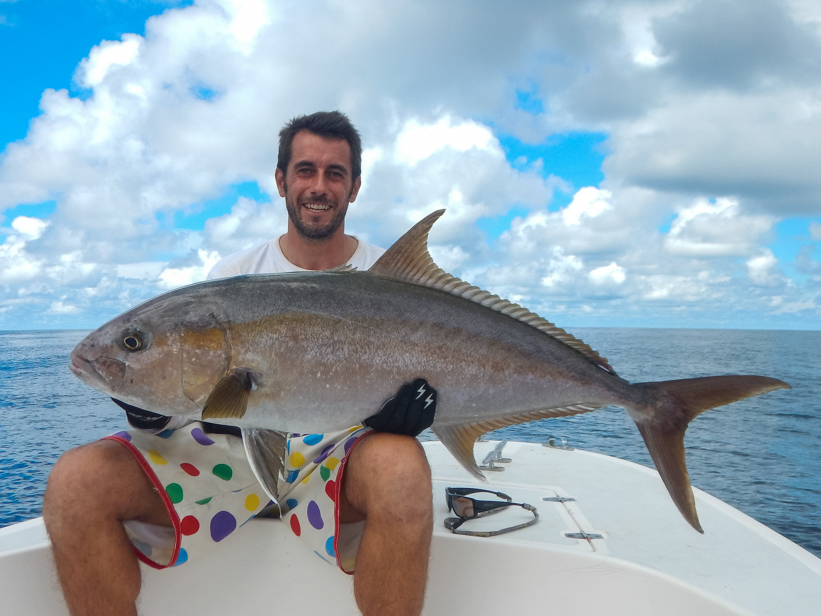 Every now and then, dorados could be seen jumping in a distance and when a few showed up right under the boat, we quickly reached out for the light popping rods and caught a male/female pair with the medium size poppers we had initially rigged for tunas.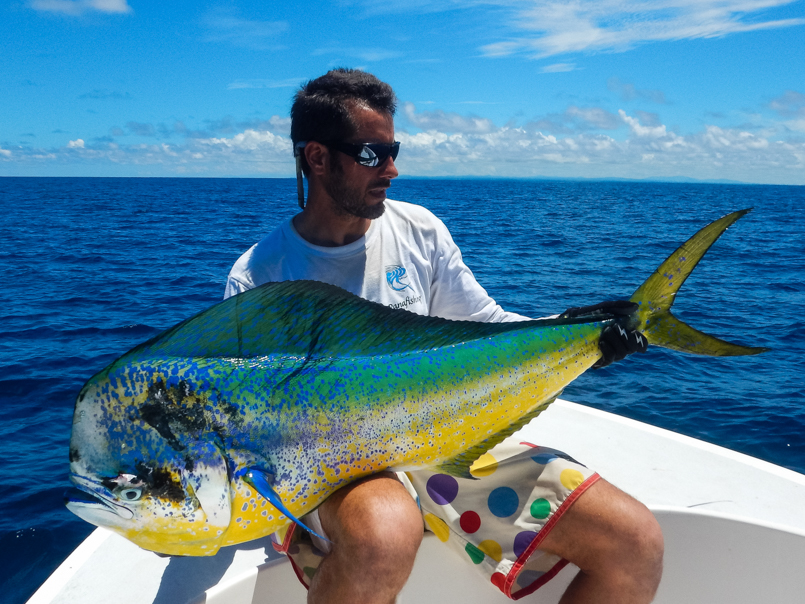 Back to jigging the action was steady on the snappers but the 2 best fish besides the amberjack, which I'm pretty confident were decent size groupers, were lost on the early stage of the fight.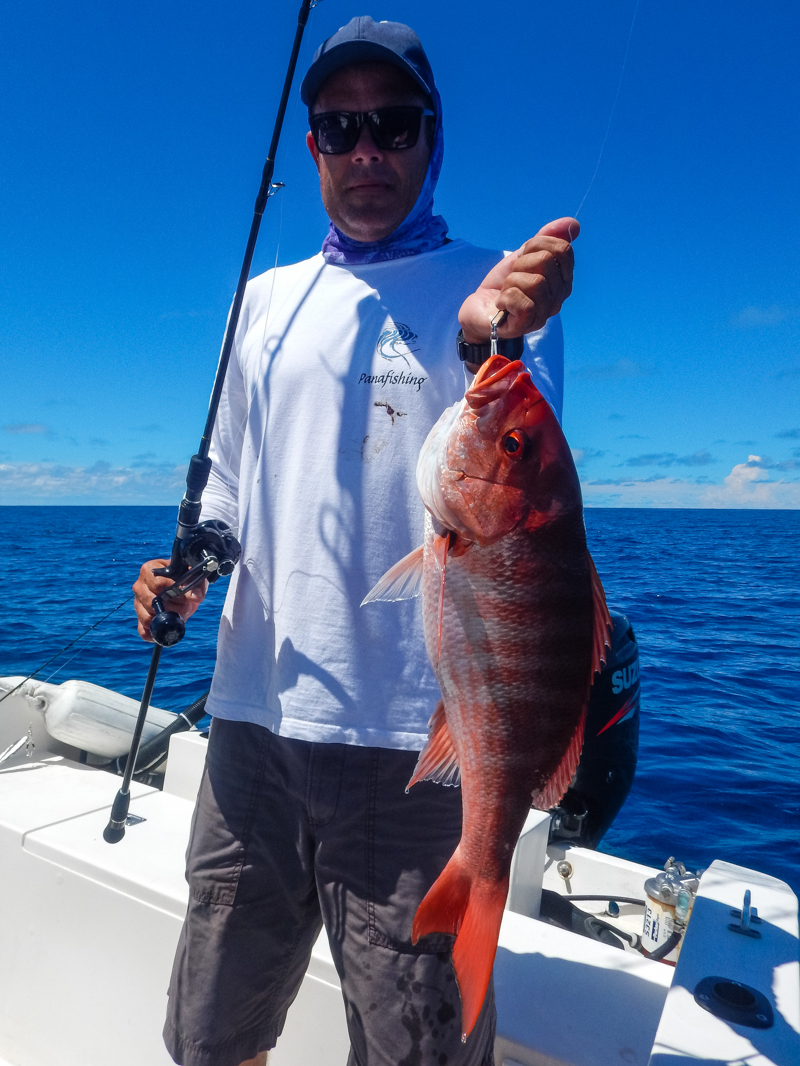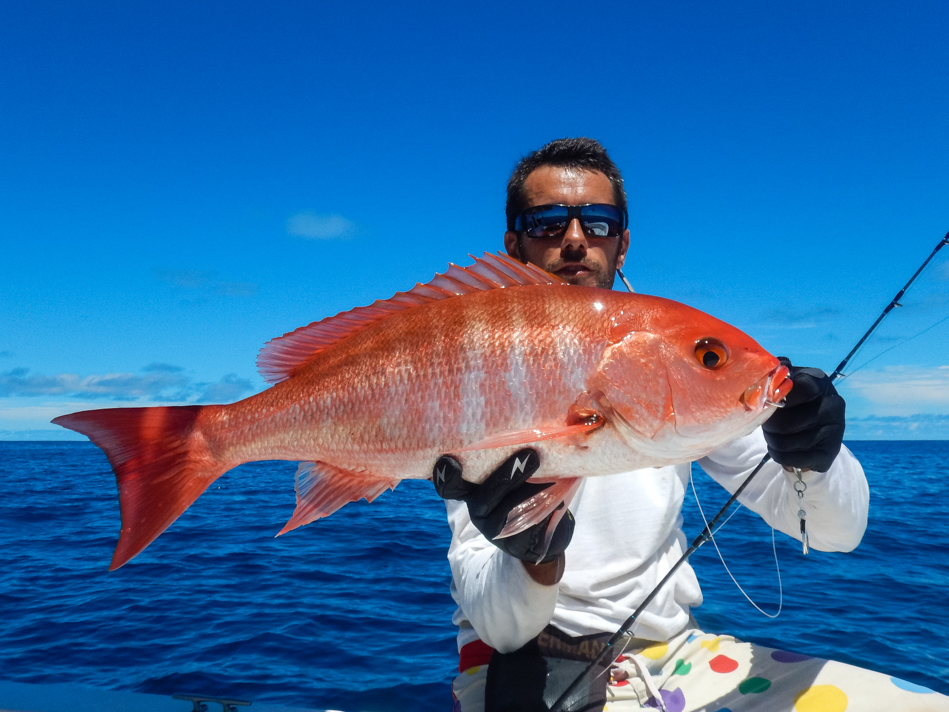 It was early afternoon when we decided we've had enough action with the snappers and wanted to head back to the coast and try our luck on the inshore species. However, we couldn't resist a detour as we spotted a small log of wood on the surface. The log wasn't that impressive really but we've all the dorados we had spotted around while jigging, we thought our chances were pretty good. What followed was 2 hours of non-stop action casting poppers and stickbait to mostly large bull dorados. Windless conditions were perfect : it was not even necessary to replace the boat between 2 catch, as the boat was drifting along with the wood and the dorados stayed nearby. Being 2 on the boat and both fishing, it was quite a mess as the fish took both of us around the boat at the same time. We chose to gaff all fish that were caught on double hookups as trying to unhook your own dorado isn't exactly a good idea if you care about your rod or your health. We lost track of how many we got but I'd say probably 10 in the boat and another 7 or 8 either lost during the fight or at the boat. Needless to say, the biggest one got away as it threw the stickbait back at me during a jump. A fish noticeably bigger than all the others we hooked and that was probably not so short of 50 pounds... Damn !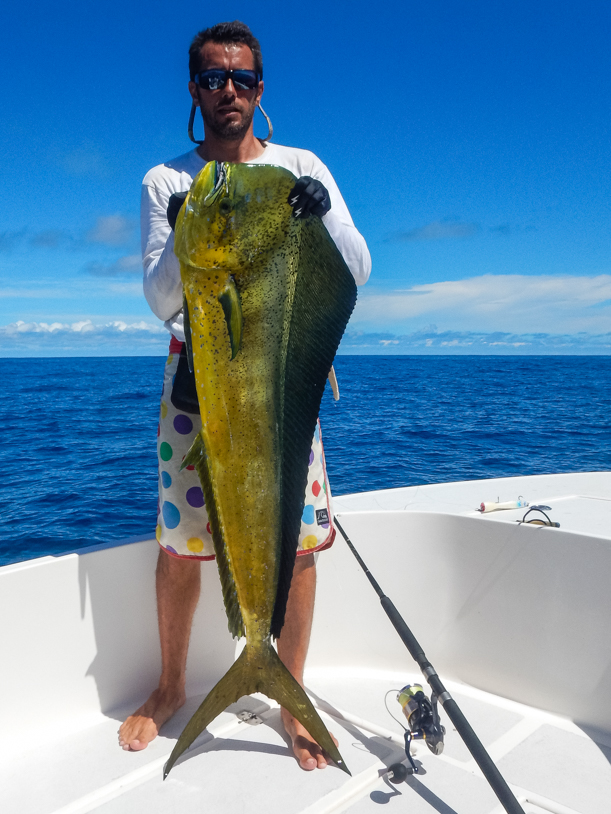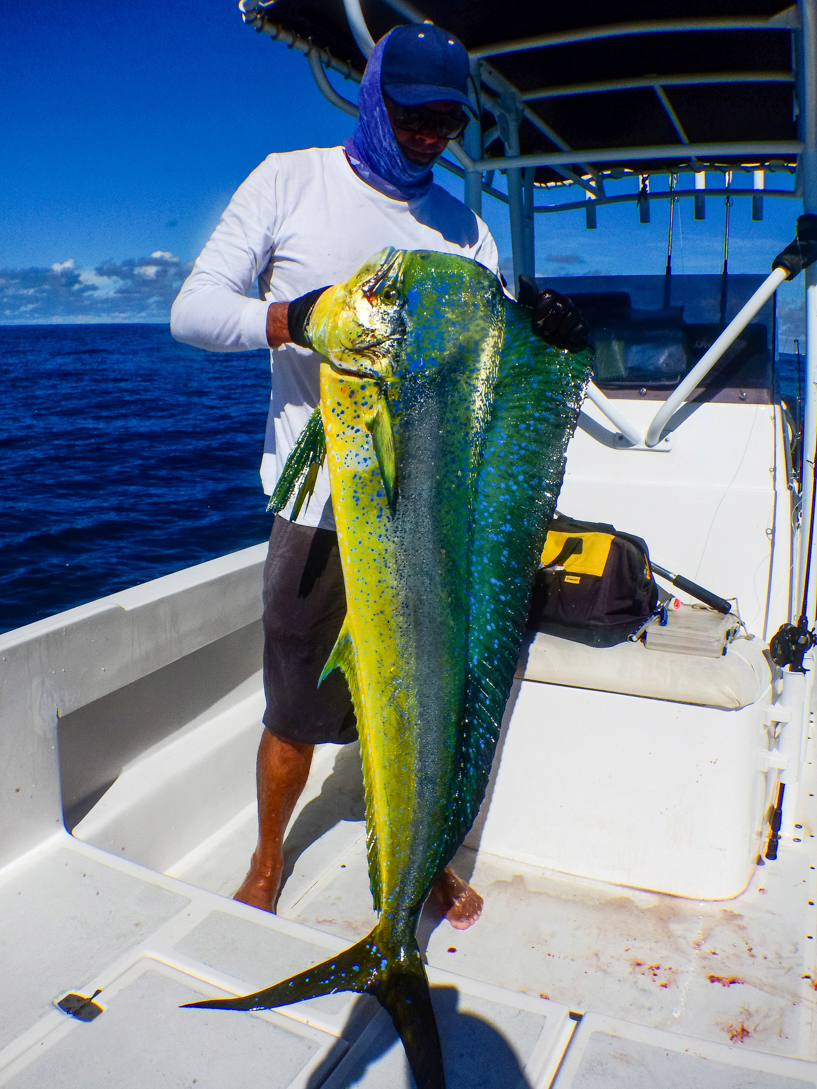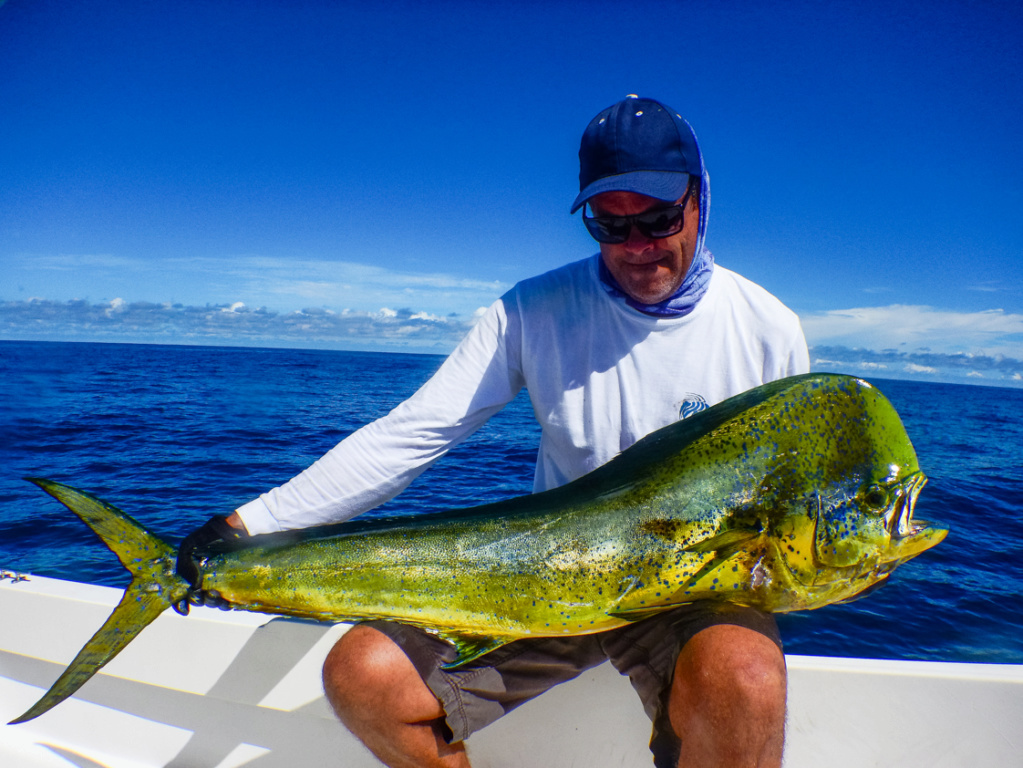 Time was running short after that madness but we still got time to make a couple of drifts on a cubera spot, which produced absolutely nothing.
A great day despite a very slow start !