Discussion Starter
·
#1
·
Well, lookin at the forecast, me and mac decided to both skip outa work, take a day, and enjoy the sweet weather...
80 degrees in mid october, 2-3', light wind..sounds like enough to make me call in
Stayed within site of the beach all day..had a blast..left them bitin around 6pm...literally didnt want to throw topwater at them, as my arm was so tired..not a bad problem to have eh?
OH! Dug up a nice grouper too on a butterfly jig...nice surprise..and goooood eatin for tomorrow baby! Caught prlly half dozen snake kings, couple albies, damn baracuda, grouper, and all the AJ's one could want on topwater...nice mix bag
Enough blabbering, heres some pics! Fish would be alot bigger if i wasnt 6'2 240 LOL
Mac With One on the jig
one of a bunch on topwater
Another..
Nice inshore grouper, weighed right in at 25lbs on the lip grip scale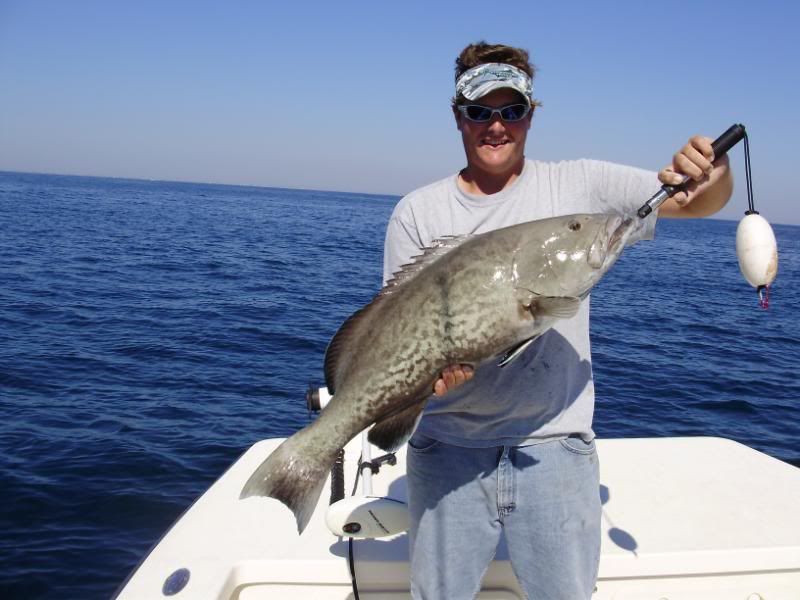 Mac with another
You know what they say
LAST one of the day..can ya tell im whooped?
Comin back through the inlet, sunsetting over bear island..
__________________